We don't know about you, but this time of year we can't wait to sit down by the fire. As soon as the leaves begin to fall, there is nothing like sitting down by the fire with a book, blanket, and a cup of tea. Are you considering a fireplace for your remodeled home? Many times people wonder what are the pros and cons of a wood vs gas unit. Here are some important considerations as you choose the right fireplace for your home and budget.
Wood-Burning Fireplaces
There is absolutely something appealing about a real wood fire, but the ash and soot cleanup can be unattractive. With changes in units, much of those worries are a thing of the past. The majority of wood units sold today are high efficiency, sealed units rather than open front wood fireplaces. For clients looking for heat efficiency without sacrificing the comforting, traditional appeal of a wood burning fireplace, these are a terrific option.
Gas Fireplaces
Over the last 10 years, the realism of gas fireplaces has improved greatly. Gas seems to be the choice of most homeowners these days. One popular trend with today's gas fireplaces are remote controls.  Today's remote controls do more than turning the unit on and off. Look for remotes that offer features that fit your lifestyle and budget.  Remote controls can raise and lower the flame of the fire and can include additional features such as thermostats and/or timers. Depending on the style of your home, you may have a few more options to consider, such as a linear fireplace.
Always keep in mind there are different clearance requirements for all units. Things like mantels and TV placement are all topics you'll want to discuss with your builder to make sure you are able to get the look you want in conjunction with the fireplace unit you are considering.
Regardless of your preference, fireplaces, especially in Wisconsin, are a great way to warm your space up, create a focal point in your home and had some amazing ambiance.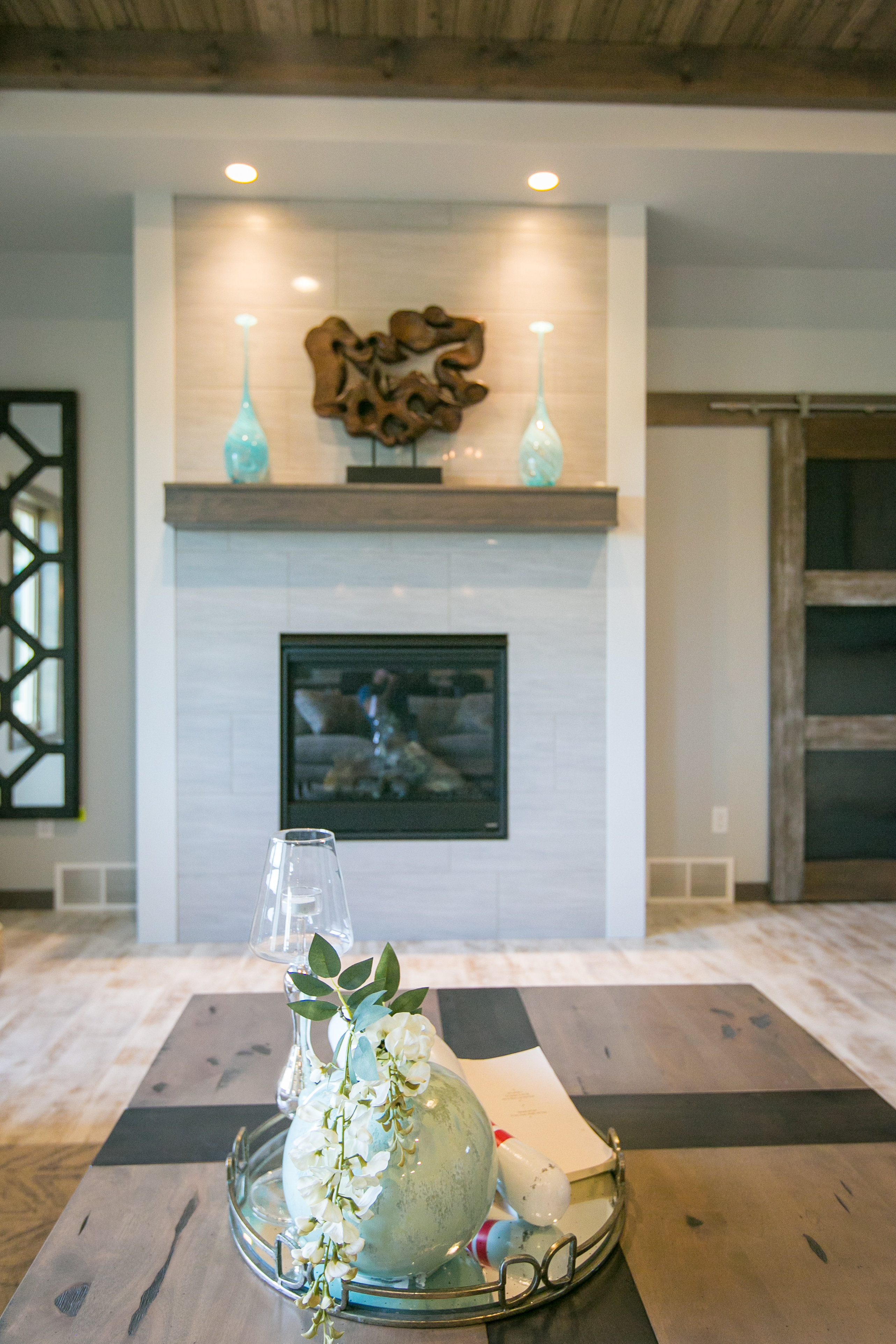 Together,
Nicole and Andy
Your Local Owners and Operators of Alair Homes Green Bay