Many of us start the New Year off by making changes in our lifestyle. It will be a lot easier for you to achieve your personal goals if you live in an organized home. There are a number of simple things that you can do to get your Charlotte home organized in just 10 weeks.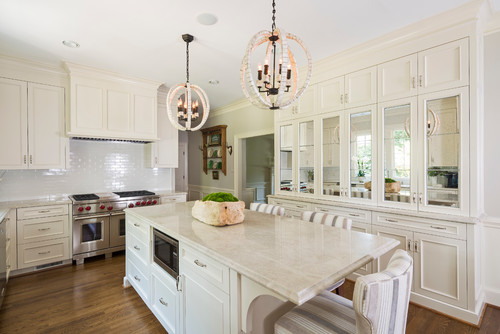 Kitchen
Your kitchen is more than a place to prepare, cook and eat meals. It is a place where you can bond with your family. You will have an easier time getting your kitchen cleaned and organized if you clean off the big appliances first. You will also need to de-clutter your kitchen by putting small gadgets away. Make sure that you wipe down your countertops and clean behind your appliances.
Bathroom
It can be difficult to keep your bathroom cleaned because it is used multiple times per day. However, the key is to deep-clean your bathroom and make a plan for keeping it clean. You will also need to address any humidity issues in your bathroom. Additionally, organize all of your toiletries.
Laundry Room
The first thing that you will want to do is give your washer and dryer a good clean. You will then need to start de-cluttering. You may want to purchase some things that will make it easier for you to keep your laundry room organized, such as a folding drying rack or small mending kit.

Living Room
The living room is supposed to be a place where you can relax. However, it can be difficult for you to relax when your living room is cluttered. That is why de-cluttering is the first step. After you have de-cluttered, you can move on to dusting and vacuuming the area.
The Kids' Rooms
If you have kids, then you may think that it is impossible to keep their rooms organized. However, there are several steps that you can take to keep the area organized. You will need to start by sorting through your child's things and getting rid of items that they do not need.
This includes things such as clothes that they have outgrown and unwanted toys. You can also organize your child's room by creating zones for things like playing, sleeping and reading. Additionally, drawers and cubbies will help your children stay organized.
Bedroom
It can also be hard to relax in your bedroom if it is cluttered. You can start by de-cluttering your closet. After that, you can launder and vacuum the curtains and rugs.
Garage
Many people de-clutter their home by putting everything in the garage. However, the garage may be the first thing that people see when they arrive at your home. Make sure that you go through everything in your garage and decide whether you are going to keep, donate or sell it.
Home Office
Even if you do not work from home, you probably have an area in your home where you organize all of your bills. You can start organizing this area by sorting through papers and throwing away the ones that you do not need. After that, you will need to vacuum and dust.