Alair Homes Charlotte has won the NARI Charlotte 2021 CotY Award for Entire House Remodel over $1,000,000 for the Wareham Court Renovation. The NARI CotY awards are premier awards for the remodeling industry. Projects entered in the NARI CotY Awards are judged by an impartial panel based on functionality, problem-solving, aesthetics, craftsmanship, innovation, the degree of difficulty, and entry presentation. Winners are selected in 21 categories including historical renovation, kitchens, bathrooms, additions, whole house renovations, and more. 
Alair Homes Charlotte won in the following category:
–Entire House Remodel over $1,000,000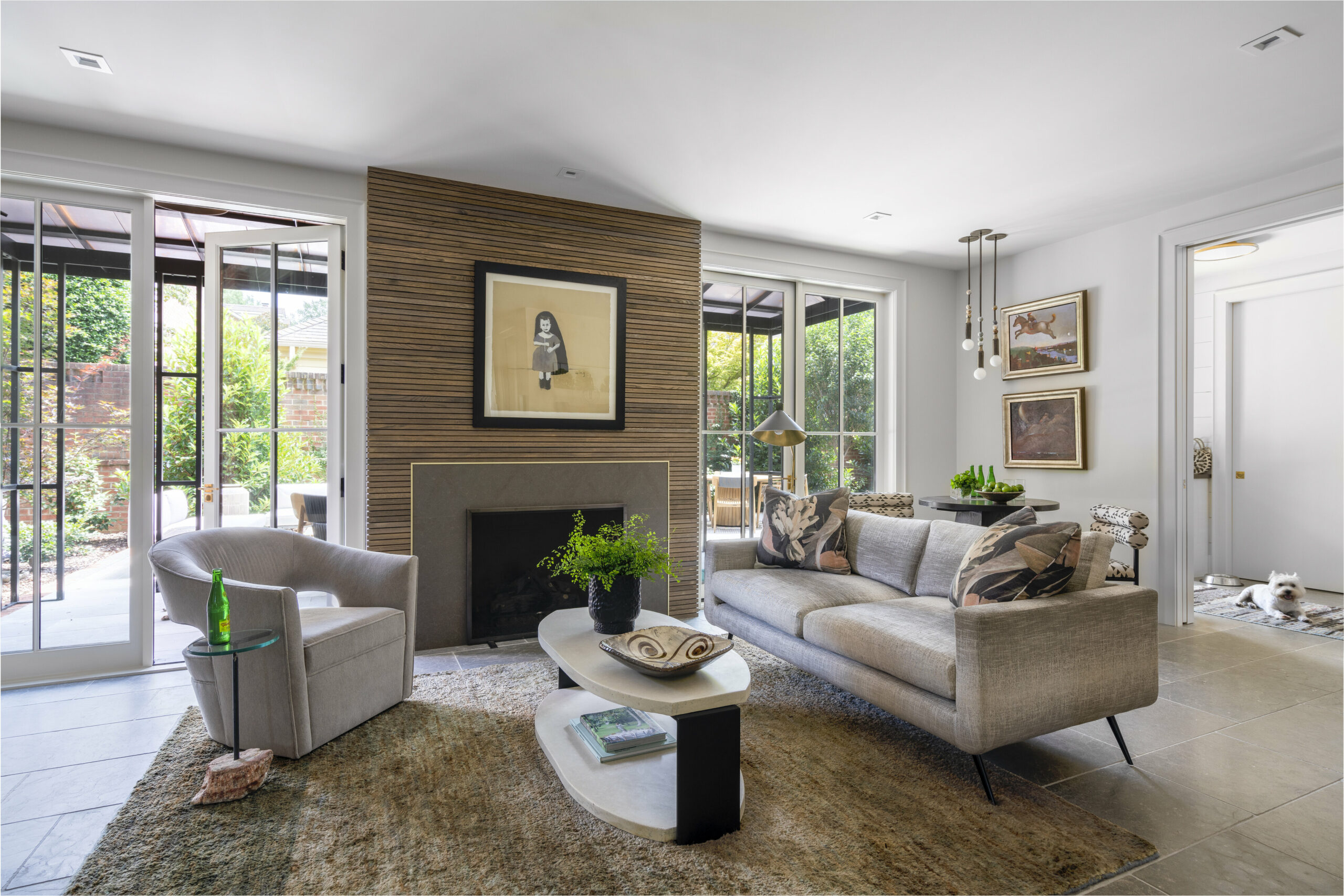 After purchasing a beautiful home in the heart of Myers Park, the homeowners realized updates were necessary to accommodate their family's lifestyle. With a home built in 1985 that had never been occupied full-time, it was outdated in style and the homeowners dreamed of making it their own.
The homeowners wanted to modernize the look and feel of their entryway. The new entryway features new rectangle limestone flooring and a white four lite front door that allows ample natural light to fill the home.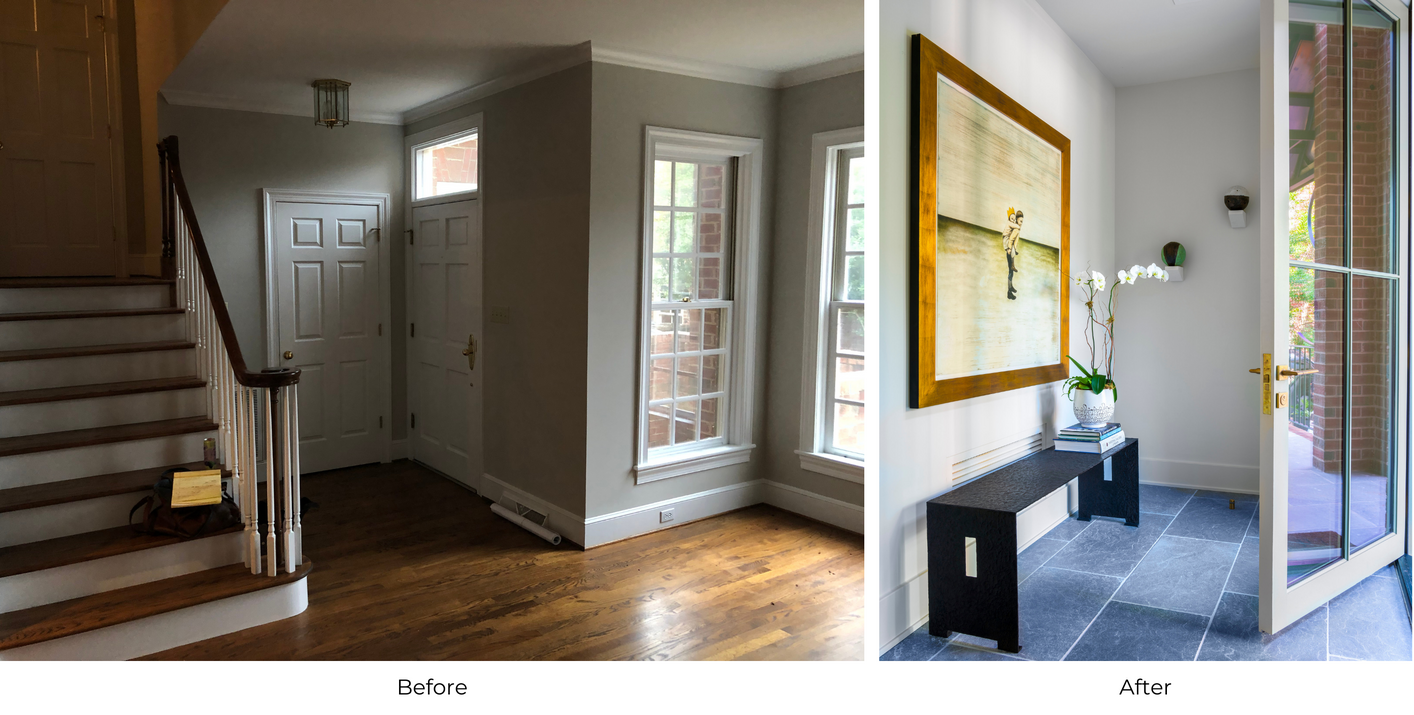 The original floorplan of the home was compartmentalized, making it challenging to move freely from one closed-off room to the next. The homeowners wanted a floorplan that flowed well and was functional for their family of four.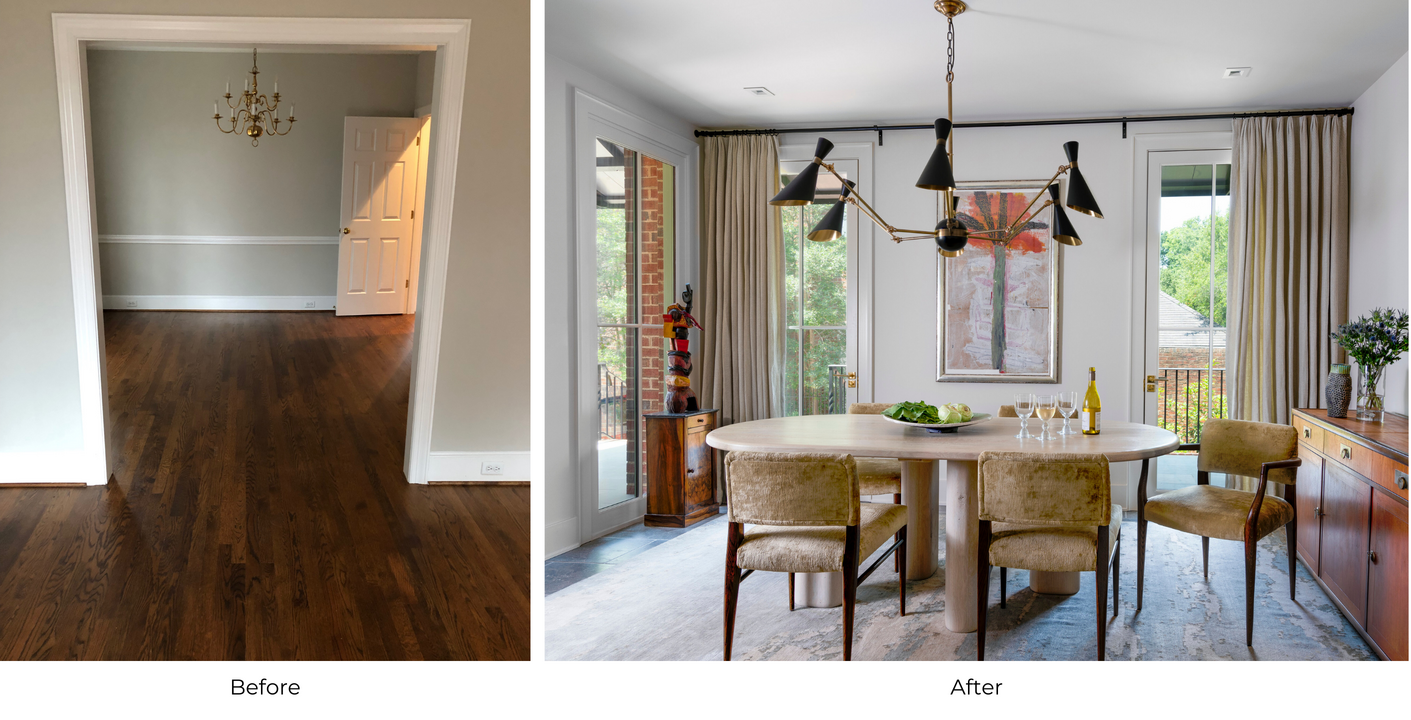 Many interior walls were removed and multiple steel beams were installed on the first floor to create a wide-open concept floor plan. From the various wood accents in different tones to the neutral color palette, and large glass doors that let in plenty of natural light, this dining room is an ideal space for family meals and formal dinner parties alike.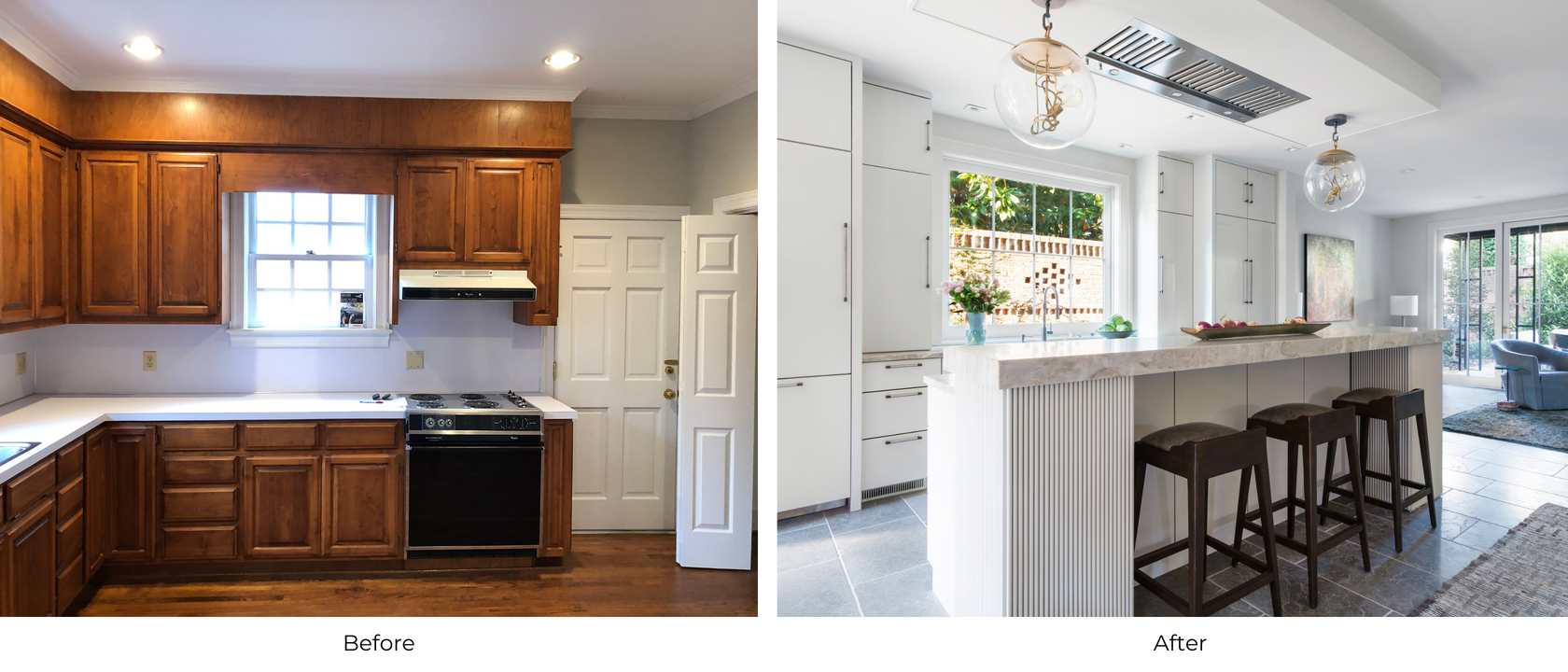 The original dark L-shaped kitchen was transformed into a bright modern space with a kitchen island providing ample room to prep and cook meals.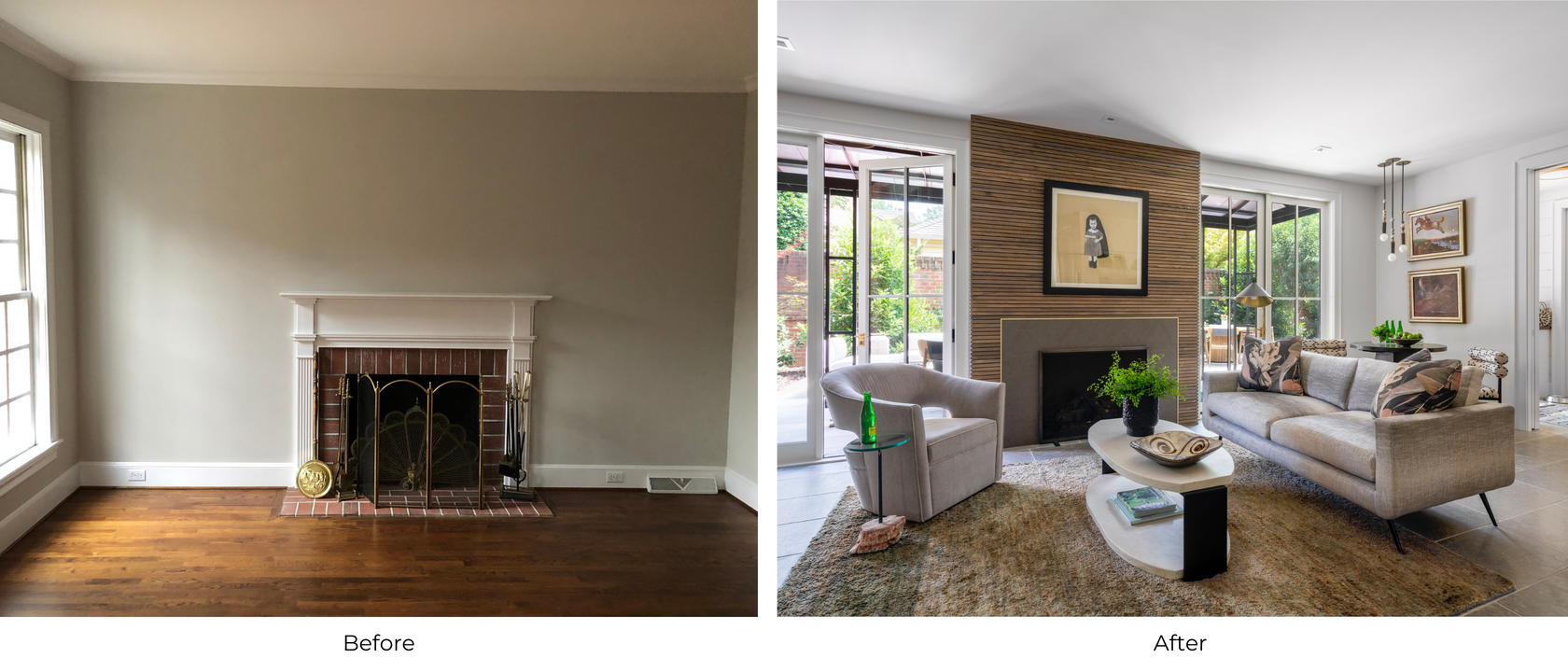 The renovated living room showcases an open floor plan with a custom Isokern fireplace, limestone flooring, and custom wood lite doors that allow the space to flow into the outdoor terrace.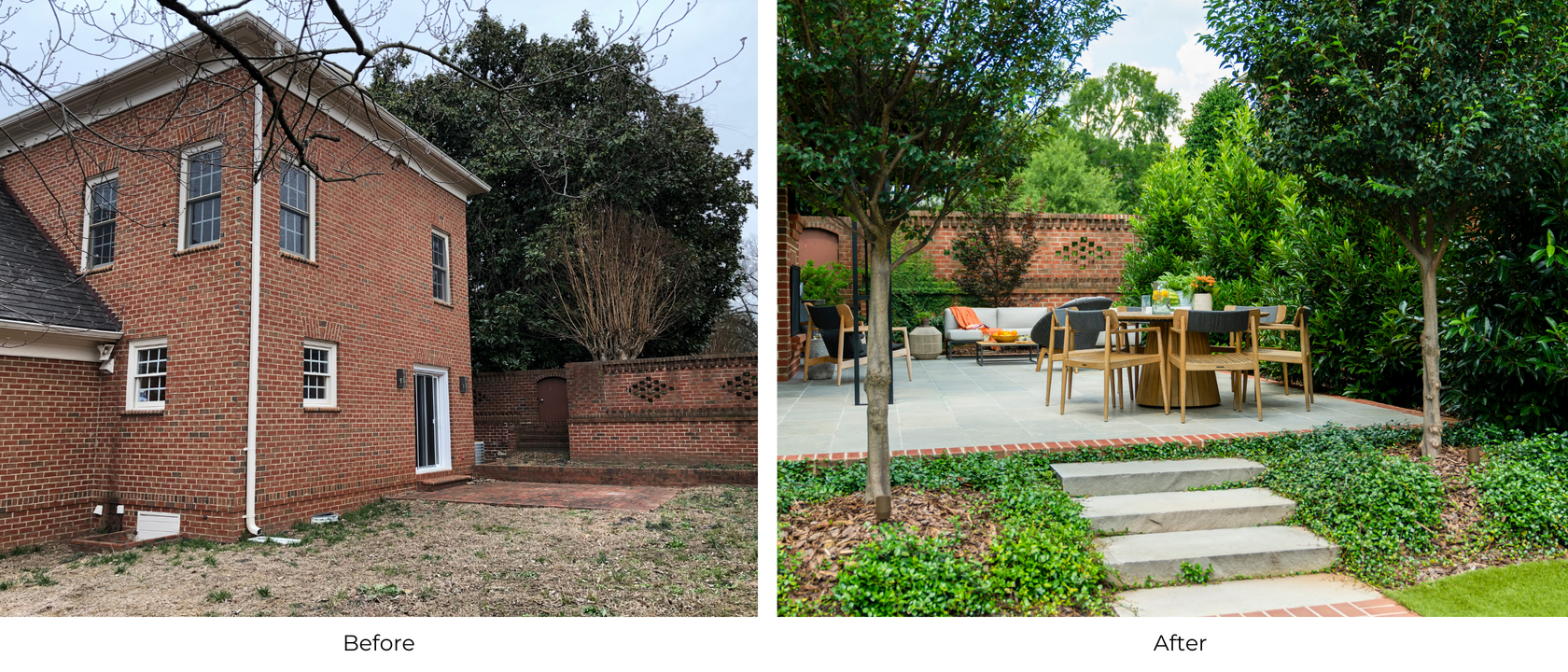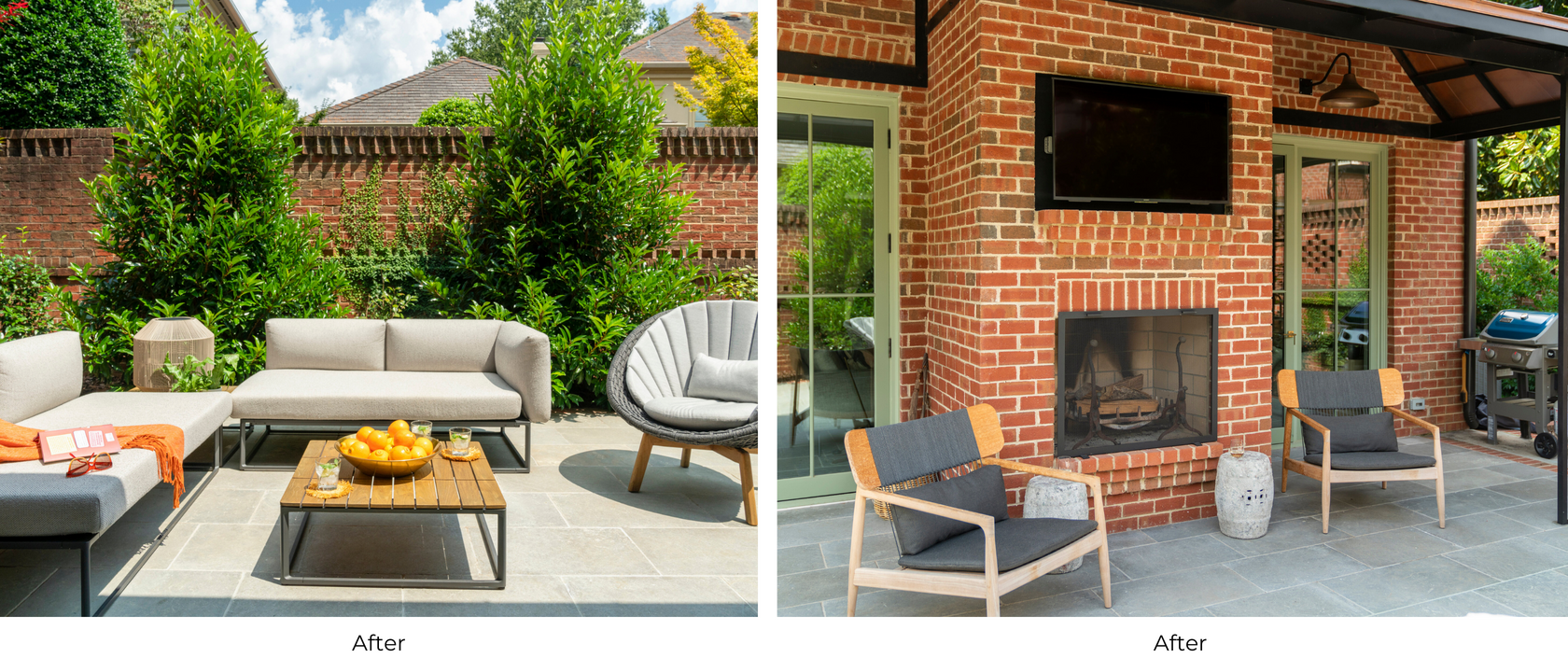 The remodeled outdoor living space displays custom aluminum powder-coated canopies with copper stand and seam roofing. Rectangular pattern limestone was installed throughout the first floor of the home as well as on the front and rear terraces for a continuous look. A new brick Isokern fireplace was added to create a cozy and welcoming space for relaxing and entertaining.
About Alair Homes Charlotte
Alair Homes Charlotte was founded by Duane Johns and Roger Ketchum. Duane and Roger have been building and renovating homes in the Charlotte area for over 20 years. 
https://www.alairhomes.com/charlotte/