White kitchens are known for being timeless in design. The use of white cabinetry creates a blank canvas to bring in elements that transform the space.  If this is the primary color you'd like to use in your remodeled kitchen, the first place to start is by selecting a white that has the right undertone and will seamlessly tie together your chosen accent colors.
Dove White
Benjamin Moore White Dove is a modern choice if you like a creamy white with a slight gray hue. This white is a favorite among designers and architects and is regularly listed in Architectural Digest on some of the finest projects around the world.

Simply White
If you are looking for a brighter white that doesn't lean on the grayscale, than look any further than Benjamin Moore Simply White.  With a slight yellow undertone that feels bright without being stark.

Chantilly White
If you do prefer a bright crystal white with a slight blue undertone Benjamin Moore Chantilly White is every bit crisp and clean.  This tone of white is as pure as it comes.

Elements that Change the Look of Your Custom Kitchen
With your preferred tone of white for cabinetry and walls, play with elements that can change the entire space. Lighting, artwork, and upholstery are a great place to bring in color.  Here is where you can choose to add subtlety or bring in a dramatic statement. A chandelier over a waterfall island makes a spectacular statement. The lavender and yellow within the glass bring a cohesiveness to the cool tones of the marble and warm tones of the flooring and white cabinetry.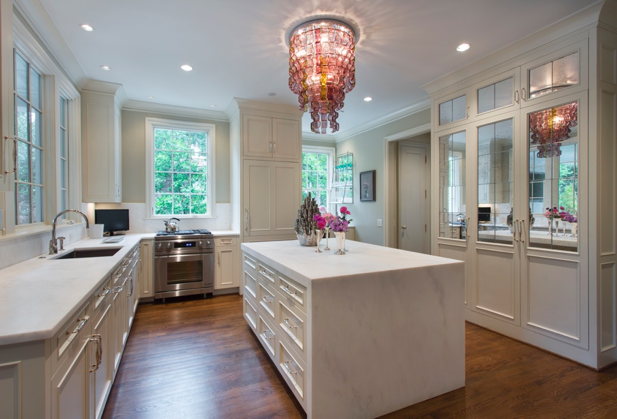 Myers Park, Charlotte North Carolina
The soft yellow tone coming through the wall and cabinet color is carried through to the hardware and the sleek gold lamp bases.  Bringing in the addition of the large artwork adds not only to the expansive feel but also adds a pop of color that warms the space.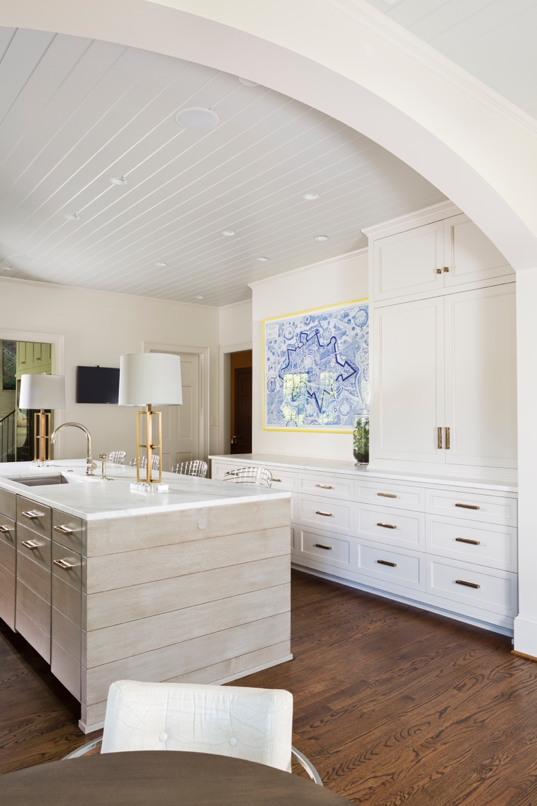 Charlotte, North Carolina
Finally, a remodels remodel in Eastover that is white with a slightly neutral gray hue allows for warm and cool tones to come into the space.  The cool camel color of the barstools brings balance and softens the gray in a muted and sophisticated way.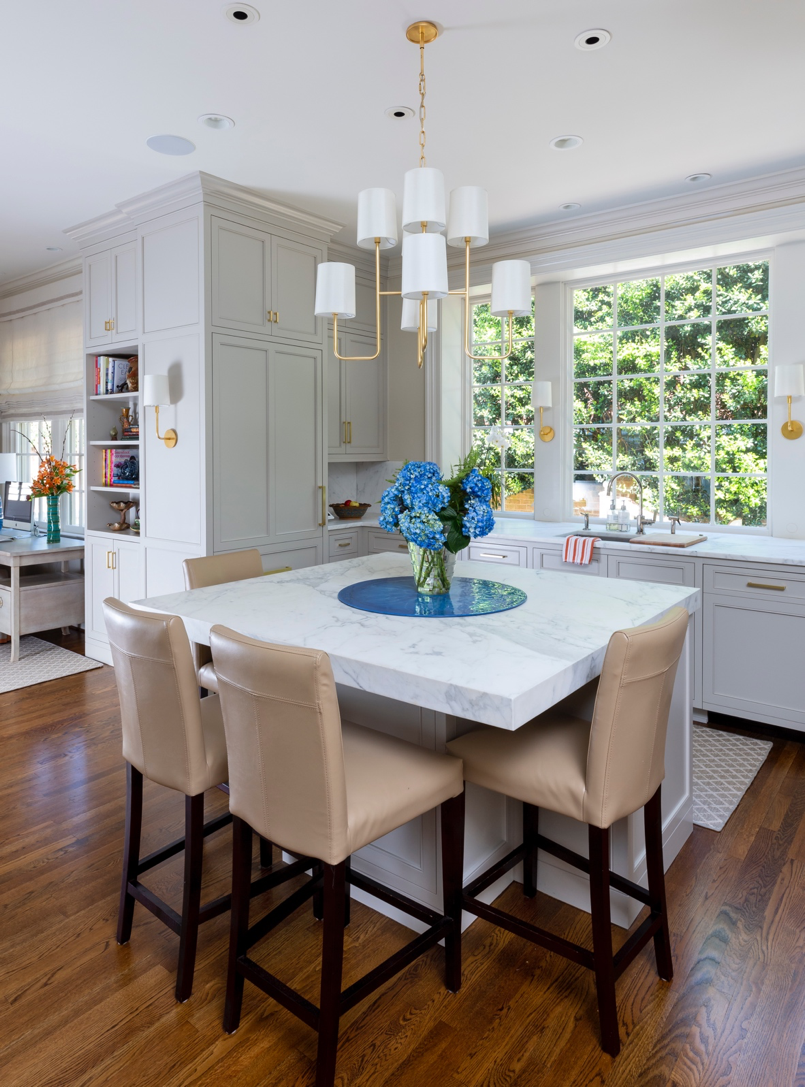 Eastover Charlotte North Carolina
Adding elements that can be updated while keeping the white background as a base allows for more freedom in updating your space. Don't neglect to add colorful pottery, cookbooks, kitchen towels, and furniture.  Adding color to a blank canvas creates a space that is warm and inviting as opposed to simply functional. For more great design ideas, contact Alair Homes Charlotte. Let's work together to create your dream kitchen.