From dignified mountains to quaint beaches, beauty is right around the corner no matter where you are in the southeast. A landscape as diverse as it is stunning, there is no better way to spend summer in the south than by spending it outside. These outdoor living trends provide an opportunity to enjoy the great outdoors in style, while comfortably beating the heat.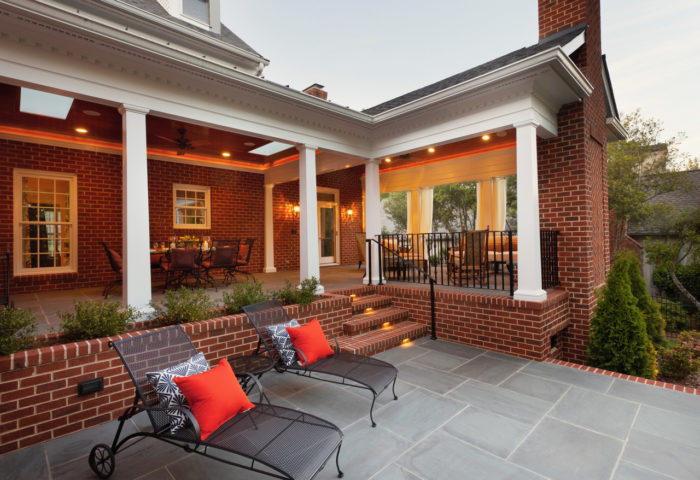 Relaxing Hardscapes
Make your outdoor living space the perfect place to unwind by blending nature and hardscape. Use gazebos, pergolas, and arbors to provide shade, and consider incorporating a variety plants and vegetation that are climate tolerant to withstand summer temperatures. Consider a variety of water features, such as creeks, fountains, ponds or water walls. Making water features a focal point of your outdoor living space is becoming incredibly popular.
Lighting
After equipping your outdoor living space with a cozy and polished hardscape, accentuate it by lighting it up! Illuminate any stairs or paths to make navigation safer and more stylish, and help key features of your outdoor landscape stand out with the right amount of lighting. Emphasize any water features by installing spotlights for fountains or a perimeter of more subtle lights around a pond.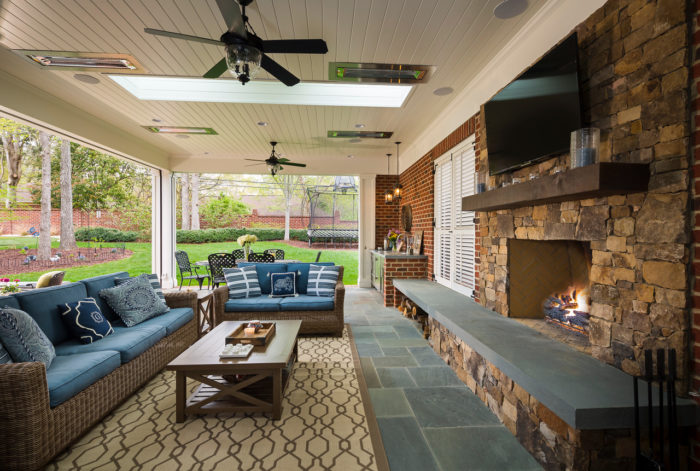 Sustainability and Low Maintenance
As sustainable lifestyles are becoming more and more appealing across the country, homeowners are beginning to reflect this in their outdoor living spaces. LED and solar-powered lights are becoming increasingly popular. Many consumers are choosing eco-friendly and sustainable hardscape materials such as permeable pavers. When looking for plants to incorporate in your outdoor living space, a great low-maintenance option is to use native plant species that provide natural beauty without having to worry about high maintenance or survivability. Buying native plant species is becoming a growing trend alongside DIY gardening in outdoor living spaces.
Outdoor Kitchens
Incorporating an elegant and practical kitchen in your outdoor living space makes hosting a barbecue or outdoor dinner much easier. One of the biggest trends in outdoor kitchen design is the construction of a fully equipped kitchen, so that a homeowner could have every utility necessary to prepare a meal while enjoying their outdoor living space. From sinks to outdoor wine coolers, homeowners are creating outdoor kitchens that provide ease and comfort for all of their outdoor entertaining needs.