First, let's start by defining "open plan" living.
"Open plan" or open floor plan generally refers to the trend of the removal of interior walls (or building with fewer interior walls) that separate one living space from another in order to create one or more larger, open rooms. These larger rooms tend to combine rooms that, when separated, had different functions. The most common example of rooms with different functions that might be combined into one "great room" is the kitchen, dining room, and living room.
Why are homeowners choosing to combine multiple rooms into a single, larger living space?
There are a number of reasons homeowners choose to make this change. Here are some of the most popular:
A frustration with each room being too small. The best example would be the homeowner wanting to cook and serve the food in a single room.
The home "feels" dated without an open floor plan.
Feeling left out. The homeowner feels removed, or separated from the "action" taking place in a neighboring room. They want to participate in the social time.
Better light and better views. The removal of interior walls will allow light from the windows to flow throughout the home.
Keeping an eye on the kids. An open plan allows the parent to work in one area while being able to monitor the kids who are in a different area.
Helping a "cozy" home feel grander.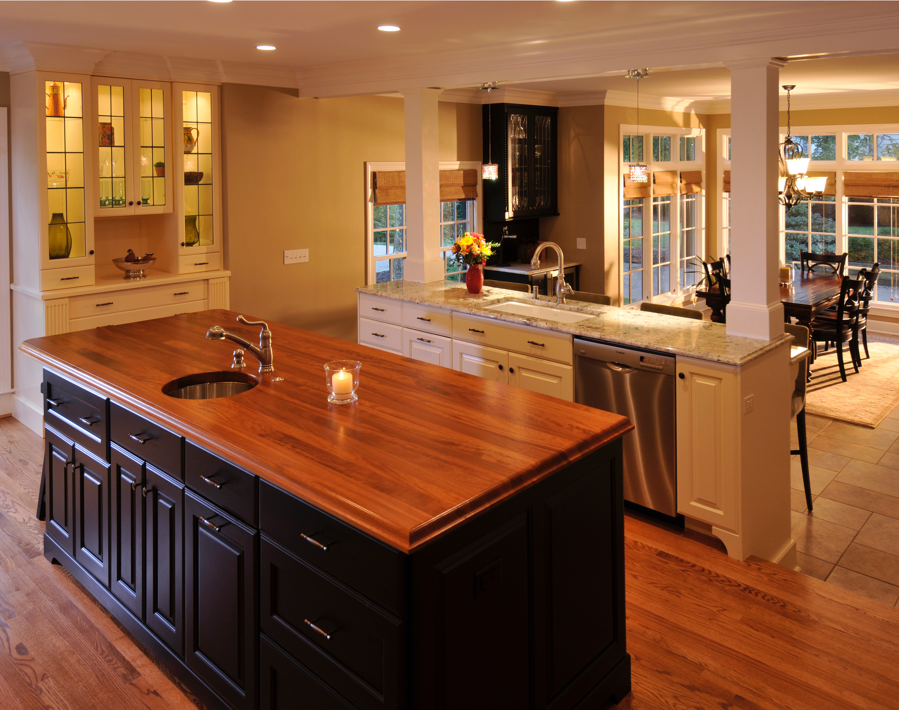 What are there disadvantages with an open plan layout?
Harder to hide a mess! You won't be able to close a door and hide the kid's toys from guests.
Less privacy. We all need our space from time to time. An open plan makes that more difficult.
Noise in one part of the room means noise in all of the room. A loud TV, or the garbage disposal running, or a lively discussion at the dining room table, are disruptions that will be heard by all.
Less space for organizational systems such as bookshelves, and less wall space for artwork. As all things, open plan is a series of give-and-takes.
Is the open plan a fad or is this trend going to last?
From everything we've seen and heard, the open floor plan is here to stay. Nearly every kitchen remodel we do today includes the opening up of neighboring walls. To our clients, having more space, or at least the impression of having more space, far outweighs any negative that comes with an open plan. Homeowners everywhere are enjoying the increased social interaction that comes with being able to hold a dinner party and to be able to participate in the dinner party. The day-to-day benefits of enjoying more natural light and the ability to keep up with the kids only add to their enjoyment of open plan living. Open plan living is a MUST now … and for the foreseeable future.
How can Alair Homes help us realize an open plan for our home?
Alair Homes Charlotte would be thrilled to help you with your remodel. Typically for our clients and their projects, the opening of a space (the removal of an interior wall) is part of a larger project such as a kitchen remodel or room addition. If you're thinking of a similar project, please reach out. We'd be happy to discuss your project with you, answer any questions you might have, and give you an idea about how Alair Homes Charlotte would guide your project from start to finish. We are here to provide you a soup-to-nuts solution to your home remodeling or custom home construction project. When you hire Alair Homes Charlotte, you're hiring a teammate – an experienced, professional, trusted advisor – who will passionately advocate for you and your vision.
Share: