For several years, the Young family had wanted to renovate their home. Once the perfect time to renovate arose, choosing a general contractor was a simple decision.
"I have used the people of Alair for two major renovations. Each time I am just as happy at the end of the project as when I started. They take a personal interest in customer satisfaction and keep you informed every step of the way. Any problems that arise are quickly resolved. I would highly recommend them to any prospective client."  -Janis Young, Homeowner
The main goals for this home were to maximize the existing footprint with an innovative design and utilize the space to transform old spaces into new and improved ones.
The six month renovation period involved transforming the dining room into a much needed study, a new dining room to replace the original kitchen space, and an updated modern kitchen.
Kitchen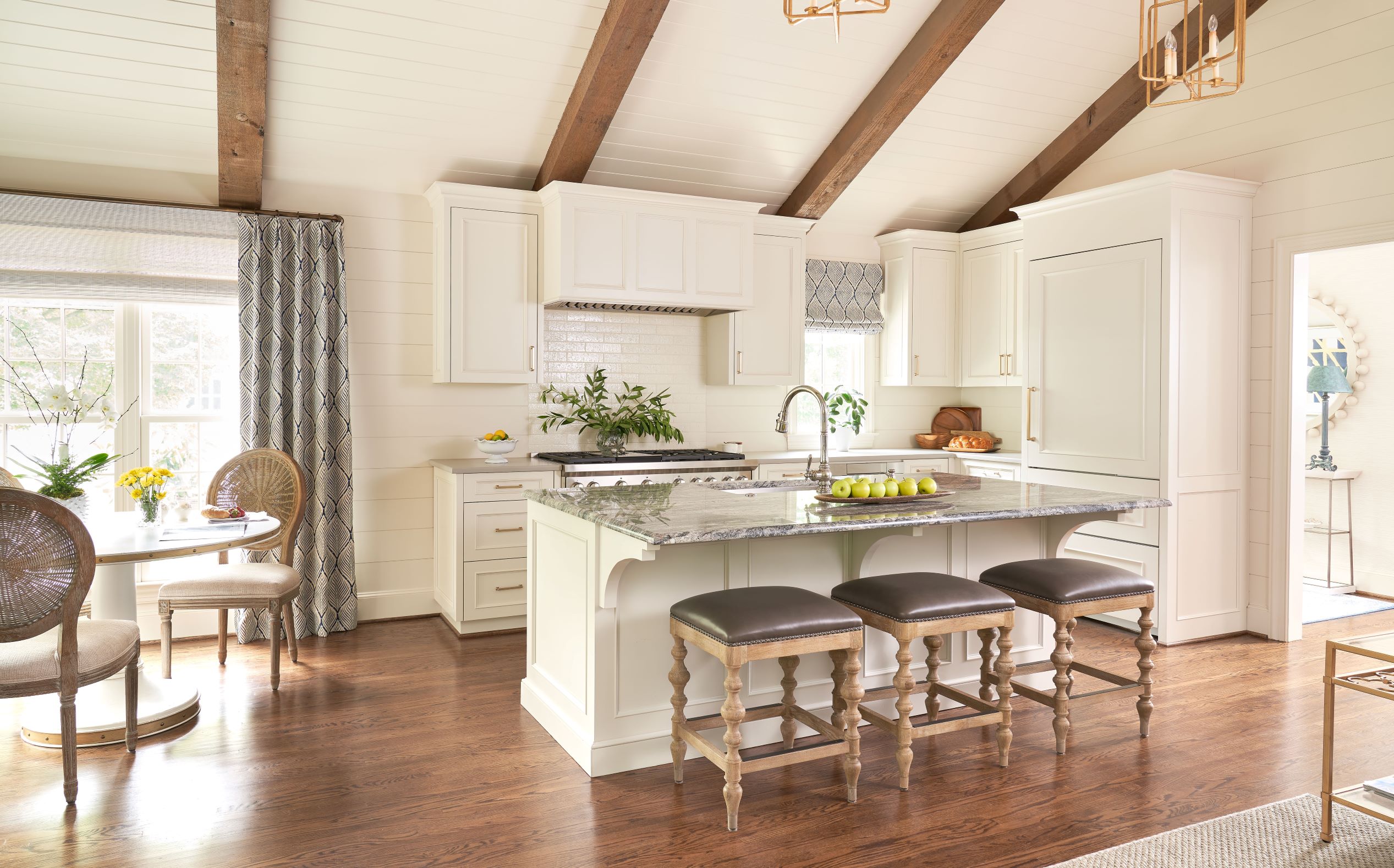 Project Manager, Jennifer Shaw and Architectural Designer, Susan Dudley navigated through these objectives smoothly and were able to successfully design an open concept home that prioritized space for entertaining, eating, and cooking. 
Open Floor Plan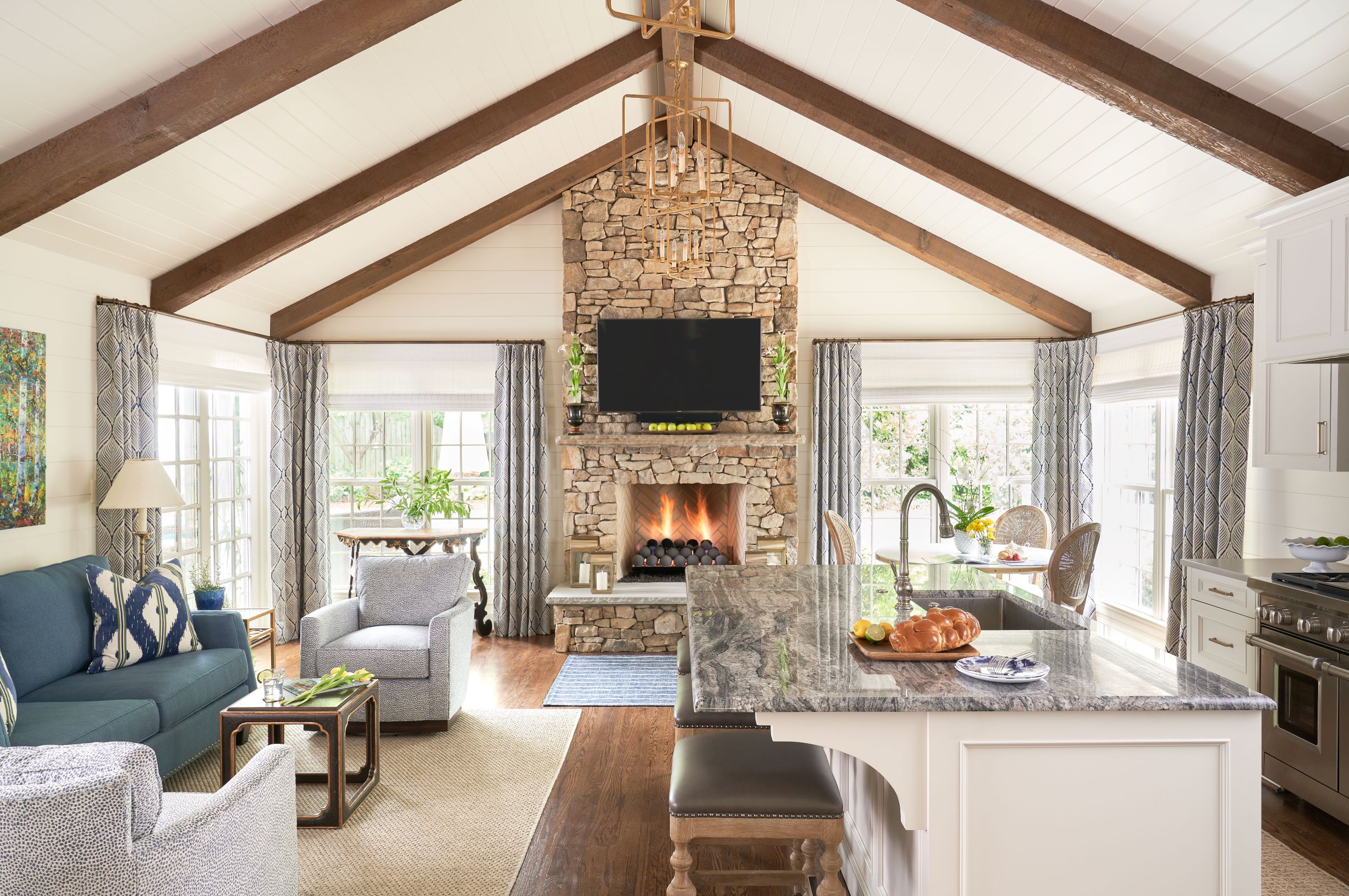 Achieving an open floor plan was a challenging endeavor since conditioned air is difficult to distribute throughout the home. A new heating and air system was added and the supply and return vents were strategically placed through the side wall of the vaulted ceiling, so that air could be distributed over the large open space. 
When it comes to renovating existing homes, prior planning and inventive decisions are essential to make the most of all spaces. 
Pantry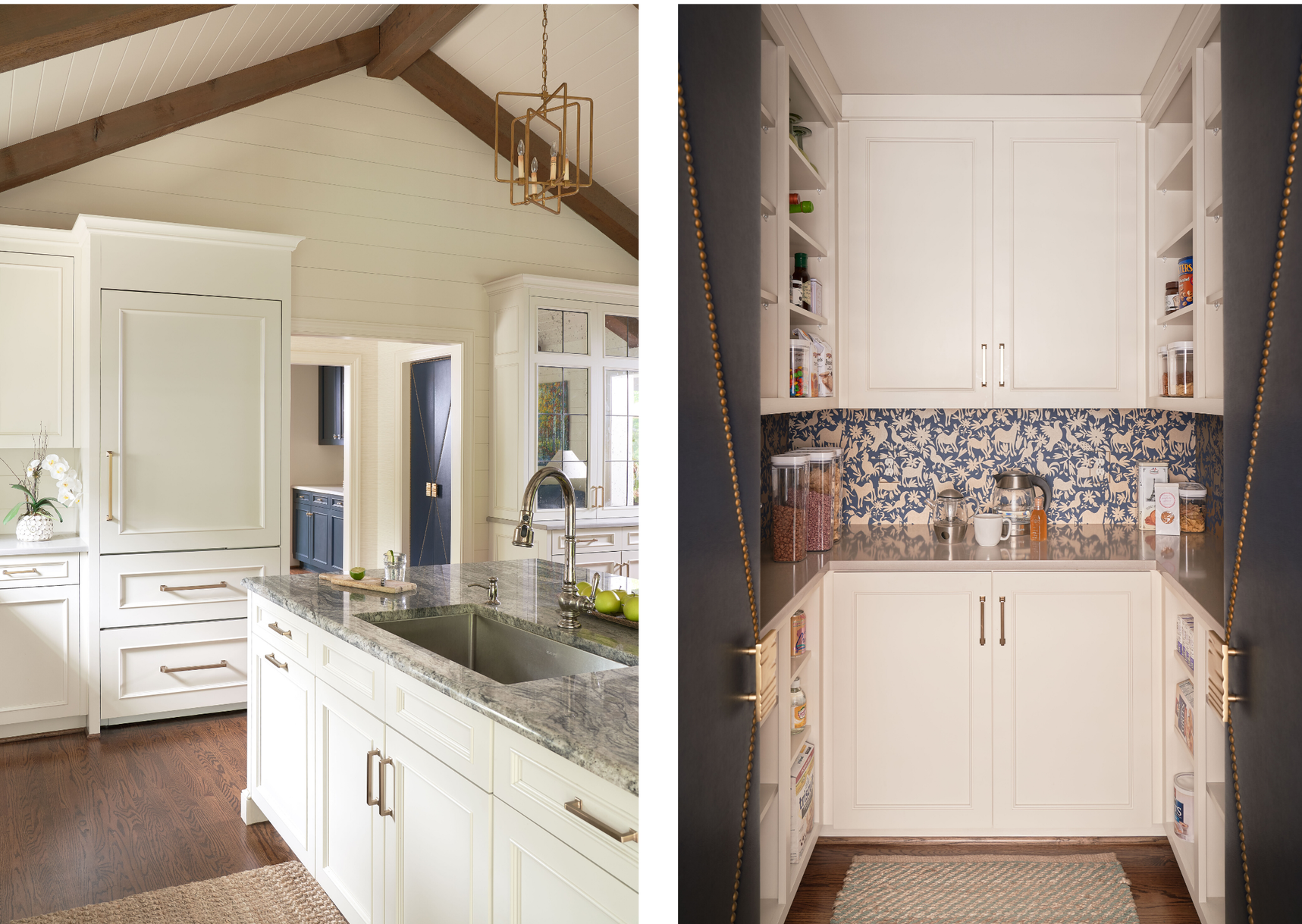 We asked the homeowner, Janis Young, to share her favorite aspects of the newly renovated home:
"The ease and flow of the new kitchen space, the large detached garage with plenty of storage and the raised ceiling in the new dining room." -Janis Young
Breakfast Nook and Living Space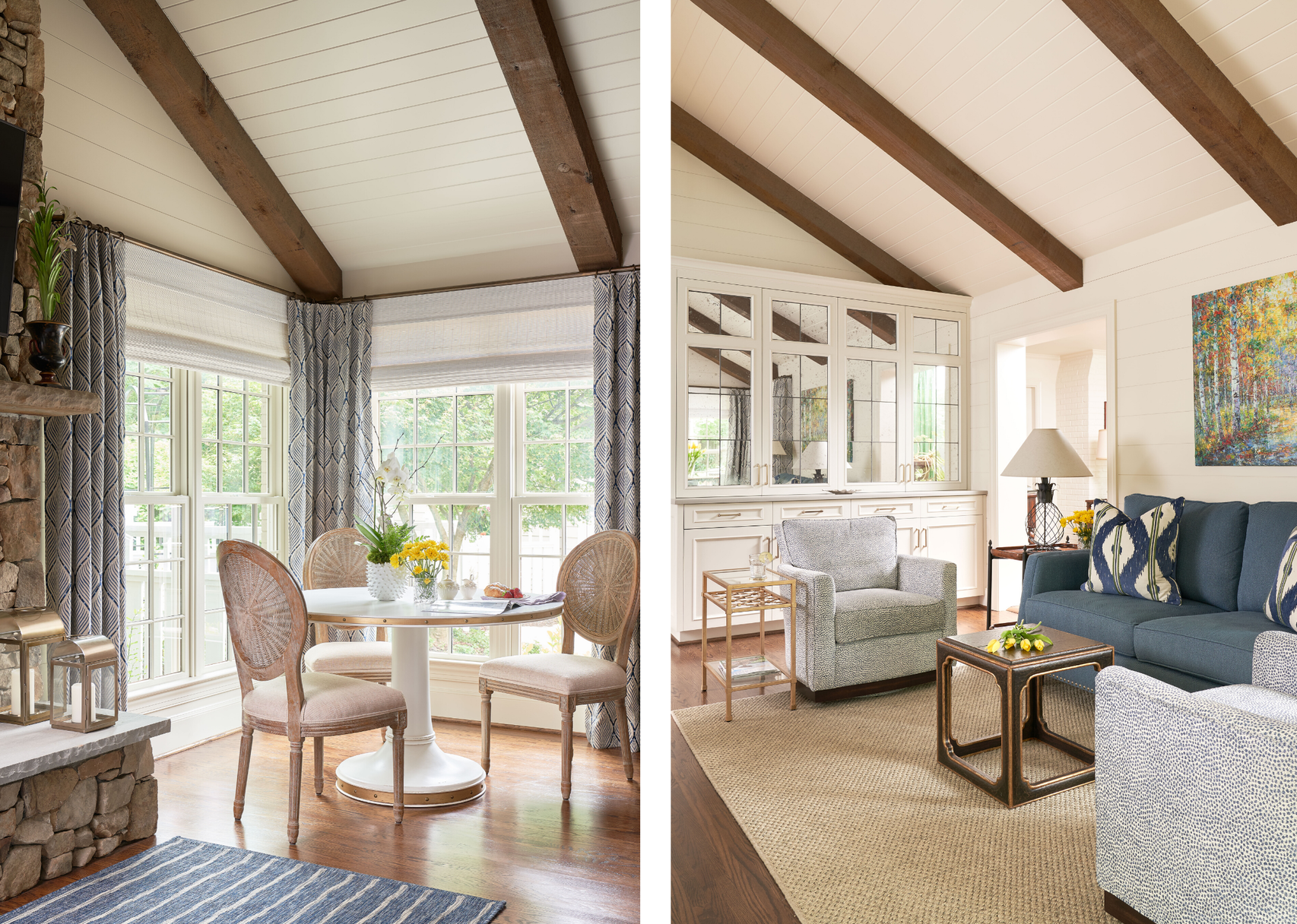 This modern farmhouse encompasses bold and airy spaces, creating a larger sense of space with vaulted ceilings, large windows, and a spacious open floor plan.