Enjoy a luxurious day in Charlotte with this indulgent one-day itinerary. This itinerary is perfect for those visiting Charlotte, or for anyone looking for relaxation and leisure on their next day off.
Brunch Done Right
Start the day off great with brunch from one of Charlotte's many well-known restaurants. Stop by the Flying Biscuit Café where you can try some of the best pancakes in Charlotte or have a taste of New Orleans at Eddie's Place. If you are looking for somewhere quirky, be sure to check out Zada Jane's Corner Café, a bright and eclectic breakfast spot with a menu full of locally grown and sustainable food.

Relax at the Ballantyne
Decompress at The Spa at Ballantyne, where you can choose from a selection of signature spa combinations such as the Carolina Lavender Escape. The Ballantyne is also home to a par 71 PGA golf course, driving range and pro shop for those who enjoy a round of golf.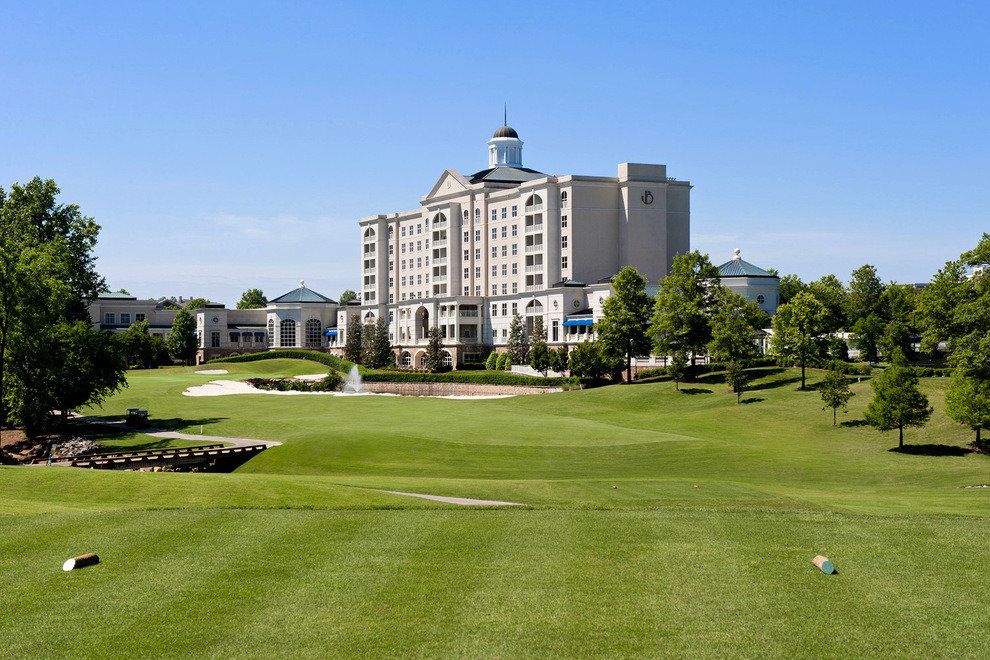 A Luxurious Dinner
Enjoy the finest cuisine at one of the many upscale restaurants Charlotte has to offer. Bentley's on 27 is a high-end American-French restaurant offering excellent service, delicious food, and a skyline view of the Queen City. The Capital Grille is another sophisticated and superb choice for an elegant night in Charlotte, with a menu featuring palatable steaks and seafood.
Finish with Some Drinks
There is no better conclusion to a self-indulgent day than elegantly sipping on a cocktail in one of Charlotte's first-class bars. Located in the Ritz-Carlton, the Punch Room is an intimate and elegant bar home to signature cocktails and crafted punches. Rooftop 210 is another exquisite choice, with its rooftop venue providing an excellent opportunity to enjoy cocktails and Charlotte's skyline.
Share: