Between skyrocketing costs for high-quality home building materials and the current shortage of skilled labor in Charlotte, NC, there's no doubt home remodeling projects can get wildly expensive. On the other hand, there's no need to overspend on your desired home renovations. It's entirely possible to offset some of your remodeling expenses and save significant sums on the home renovations you want. If you follow these simple guidelines, you're likely to save significant sums on your well-planned home remodeling project.
Plan Your Renovations Carefully and Be Committed
Some of the highest remodeling bills are created when homeowners make changes to their work orders after the work has begun. This is something you definitely want to avoid doing.
It's wise to meticulously plan out every phase of your remodeling project before you begin. Evaluate and consider the needs of every family member before you commit to the renovations. Be realistic about which features your family really needs. Ruthlessly eliminate all non-essentials from the remodeling plan, and budget carefully to include only those new elements your family can afford to pay for.
Once you've made the remodeling plan and double-checked it with every resident living in the home, it's time to commit to the plan and make it a reality. Resist any temptation to change the plan around after your contractor has your family's renovations in progress.
Know When to Shop the Secondary Market
There are times when it makes sense to shop for materials on the secondary market, and there are times when buying used supplies will cost you more than it will save you.
What's ideal: finding a brand new, unused appliance or fixture for sale at a discounted price from a private party. What's not necessarily ideal: buying used or closeout materials that might appear to cost less but could increase your necessary labor costs in hidden ways.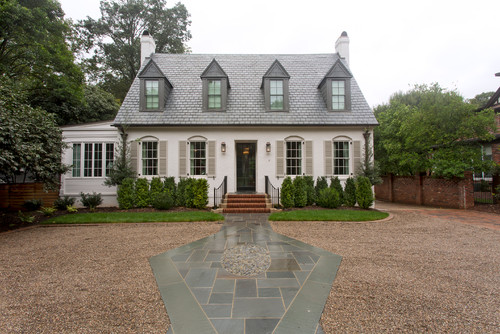 Be wary of using reclaimed materials, which can come with huge trade-offs. For example, reclaimed hardwood flooring tends to cost less upfront than comparable new hardwood flooring would, but you'll pay higher labor costs overall. Your contractor will need to strip the old finish off the reclaimed flooring; it's also possible that some of the wood will be challenging to use or completely unusable due to problems with bowing and splitting. You'll need to buy more of the flooring than you thought, and the labor costs for installing it can mount up quickly. Discuss any such purchases carefully with your contractor before committing to them.
Keep Everything You Realistically Can
If your existing kitchen cabinets are spacious enough for your needs and structurally sound, it's wise to reface them instead of entirely replacing them. If the tile in your flooring has cracks or chipped areas, you may be able to replace the damaged tiles instead of redoing the entire floor. You can choose a different stain or finish for your hardwood flooring while leaving the flooring itself intact.
If you're in need of an experienced home renovations team who will guide you through the process of implementing these suggestions, we invite you to initiate contact with us here at Alair Homes Charlotte. Feel free to get in touch via email, telephone or an in-person visit to any of our convenient North American office locations.