There is no better way to feel connected to your community than by shopping local! For those of you living in the Charlotte area, there are plenty of opportunities for you to support farmers, artists, and small business owners in your area. From buying locally grown produce to purchasing art from your local gallery, here are four ways you can shop locally in Charlotte.
A Visit to the Farmers Market
Next time you plan on buying groceries, think about giving your local farmers market a try. Farmers markets are an excellent (and fun) way to support NC farmers. A trip to the farmers market turns errands into an afternoon adventure with family and friends. So grab a tote bag and check out some of Charlotte's best farmers markets.
Charlotte Regional Farmers Market
The Charlotte Regional Farmers Market is open year-round and during the week. This state-owned farmers market is one of four regional farmers markets, serving both small and large NC farmers.
Hours:
October – April
Tuesday – Saturday 8:00 am – 5:00 pm
May – September
Tuesday – Saturday 8:00 am – 6:00 pm
Sunday 12:00 pm – 6:00 pm.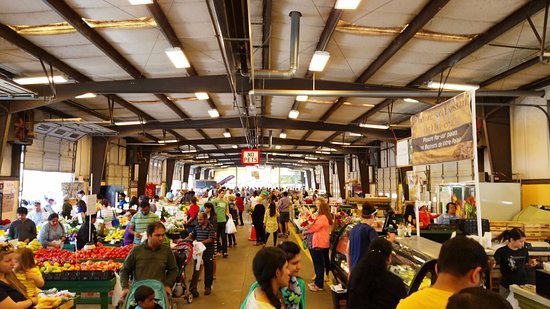 Atherton Farmers Market
Atherton Farmers Market is located in South End and is open every Saturday from 9:00am – 2:00pm. This smaller farmers market offers plenty to choose from regional farmers and artisans.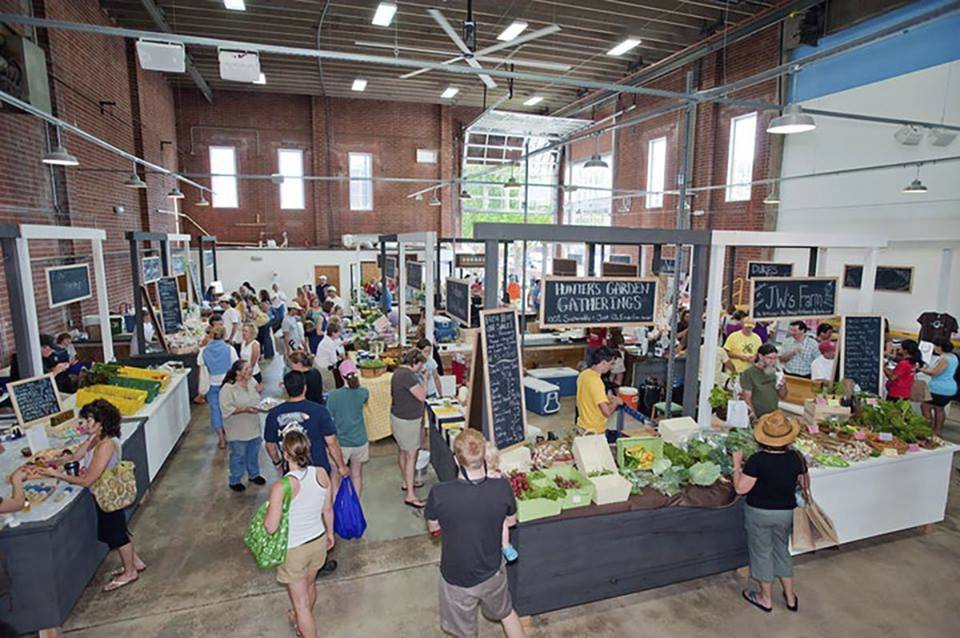 NODA Farmers Market
The NODA Farmers Market is another great option for those looking for a smaller farmers market. It is open every Saturday from 9:00am- 12:00pm.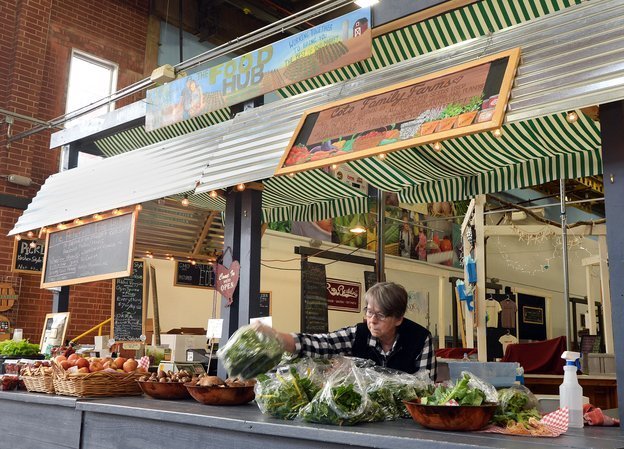 Local Produce – Delivered to Your Doorstep
Interested in fresh, locally grown produce without having to visit the farmers market? Well, thanks to new produce delivery services, you can support NC farmers from the comfort of your own home. The Produce Box delivers fresh produce from NC farmers to doorsteps across the state. Created in 2007 by a Raleigh stay-at-home mom looking to support local farmers, The Produce Box has now expanded throughout NC, including Charlotte.
Check Out Local Artwork at the South End Gallery Crawl
Spend a Friday night supporting local artists at the South End Gallery Crawl. South End is known for its expansive and eclectic collection of galleries, all showcasing a variety of displays from mosaics to jewelry. On the first Friday of each month many of these galleries stay open late and host receptions with music, food, and drink for new art exhibitions. Anyone can visit for free, but odds are you'll likely go home with a beautiful piece of art made locally.
Shop & Explore on Small Business Saturday
Once a year, South End hosts a festival known as Small Business Saturday. The purpose is to promote its local businesses to the Charlotte community. With the presence of over 200 local businesses, Small Business Saturday hosts a vibrant variety of shops, restaurants, and breweries. The festival can be broken down into three hubs, one on Camden Road, another on Lincoln Street, and the final on 2525 Distribution Street. This event normally happens on the last Saturday of November, so be on the lookout for this incredible opportunity to support local businesses.