According to HomeAdvisor, the bathroom is the hottest remodeling project of 2018. If you are interested in remodeling your bathroom this year, we've made a little list of tips, tricks, and ideas to help!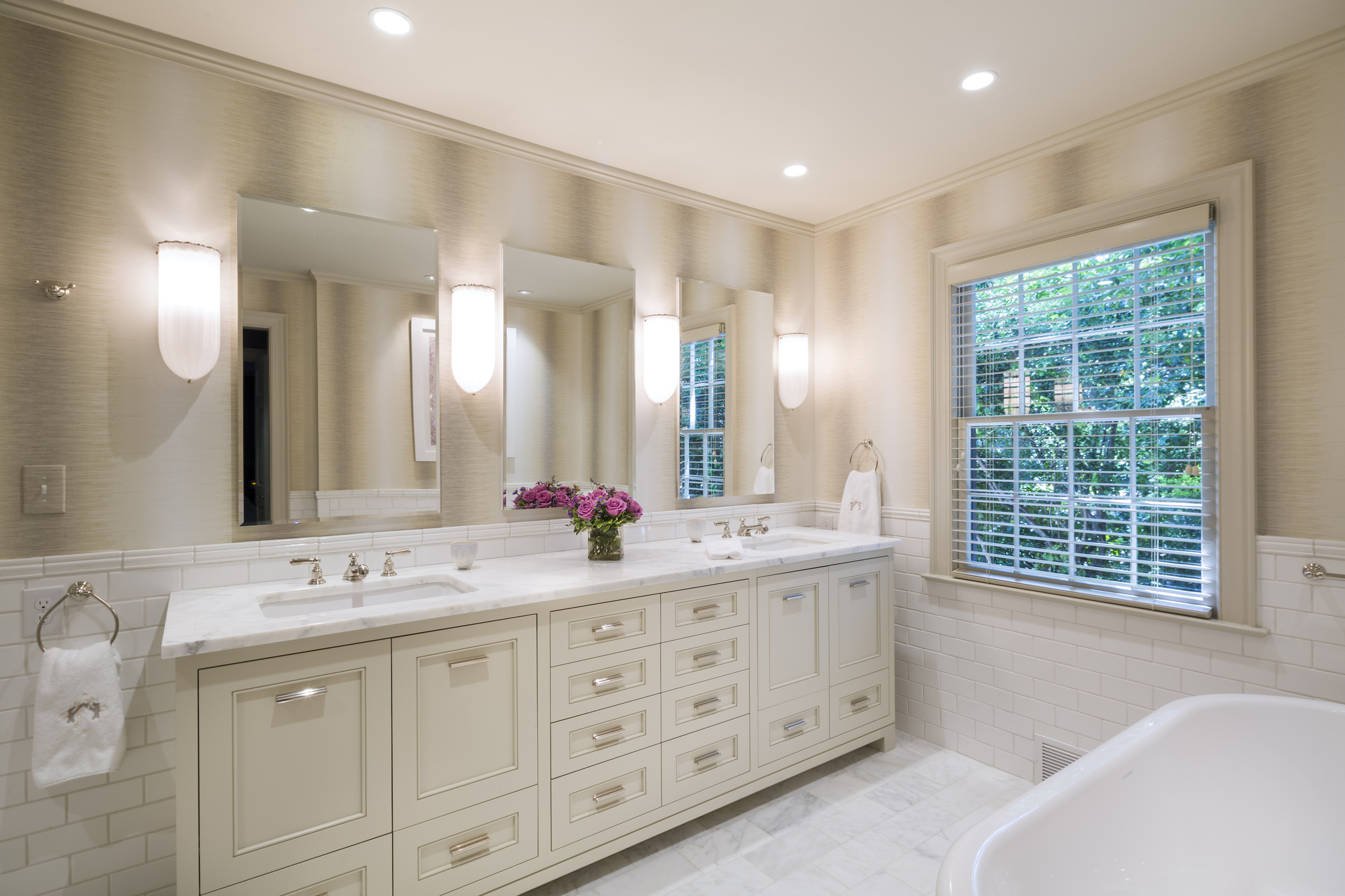 Keeping it Neutral
Neutral colors and decors have stayed incredibly popular throughout the years. Greys, whites, and warm browns remain an option for many homeowners when it comes to bathroom remodeling. So, be sure to consider keeping it neutral when remodeling your bathroom this year. Many homeowners are beginning to incorporate more of a natural look to their bathrooms as well. In addition to keeping many of the neutral undertones, we are beginning to see bathrooms with subtle organic accents such as nature-greens and blues, plants, grasses, reclaimed wood, and natural stone.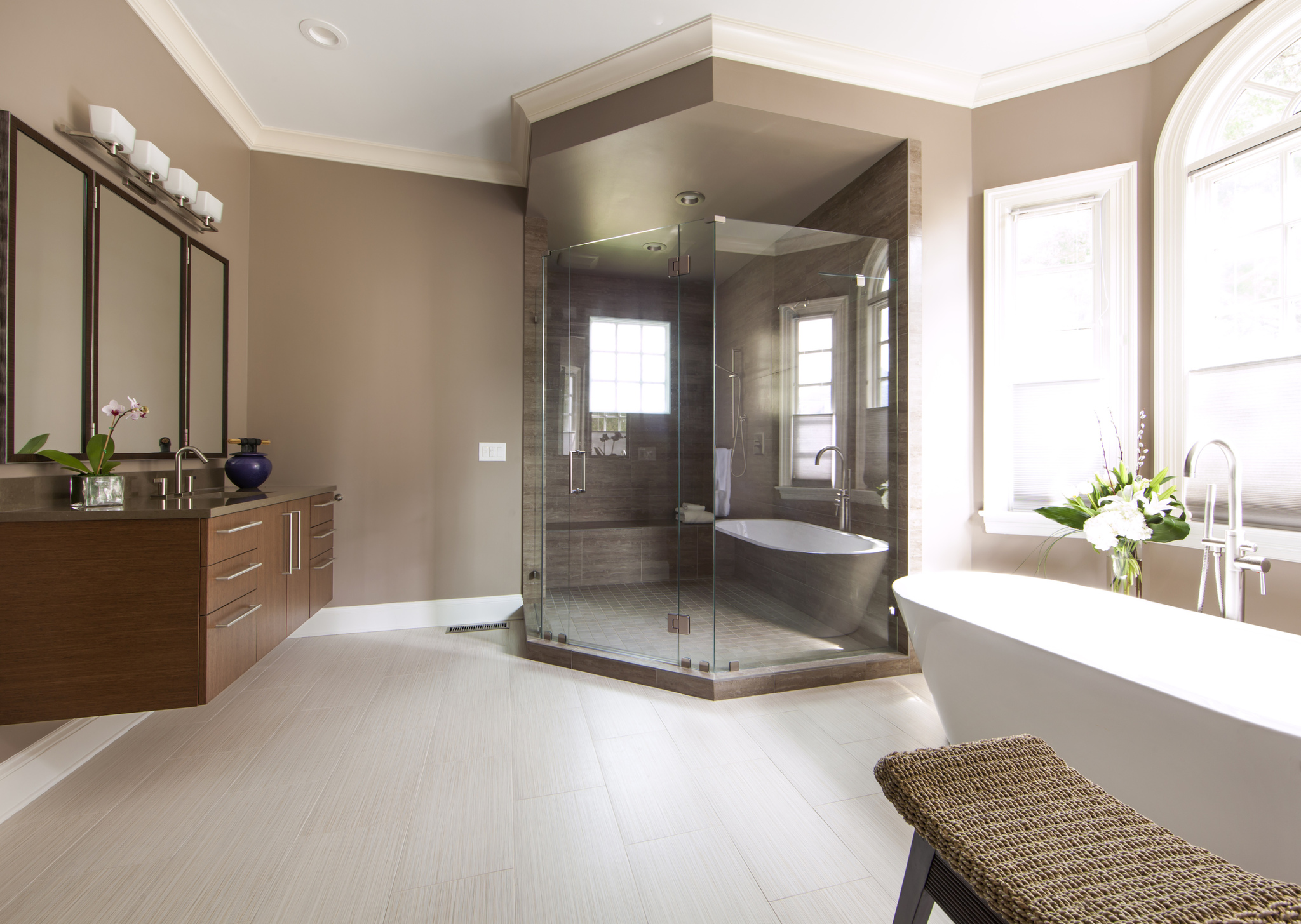 Gold is a Go-To
Chrome plumbing fixtures are on their way out, while gold/brass fixtures are on their way back in. Gold or brass fixtures are excellent compliments to the popular neutral toned bathrooms of 2018. They add a fantastic and sleek touch to bathrooms, in addition to keeping away fingerprints and water spots.
Lighting
Having the best lighting in your bathroom makes a world of difference in both the look and feel of the space. Appropriate lighting helps with many aspects of your morning routine, such as applying makeup or shaving. In addition, it can make your bathroom more aesthetically pleasing or even feel larger. Chandeliers are great to have over tubs, adding both elegance and function to your bathroom space. Focus on illuminating your vanity so that shadows can be eliminated, by placing two fixtures onto the wall on either side of the mirror at eye-level.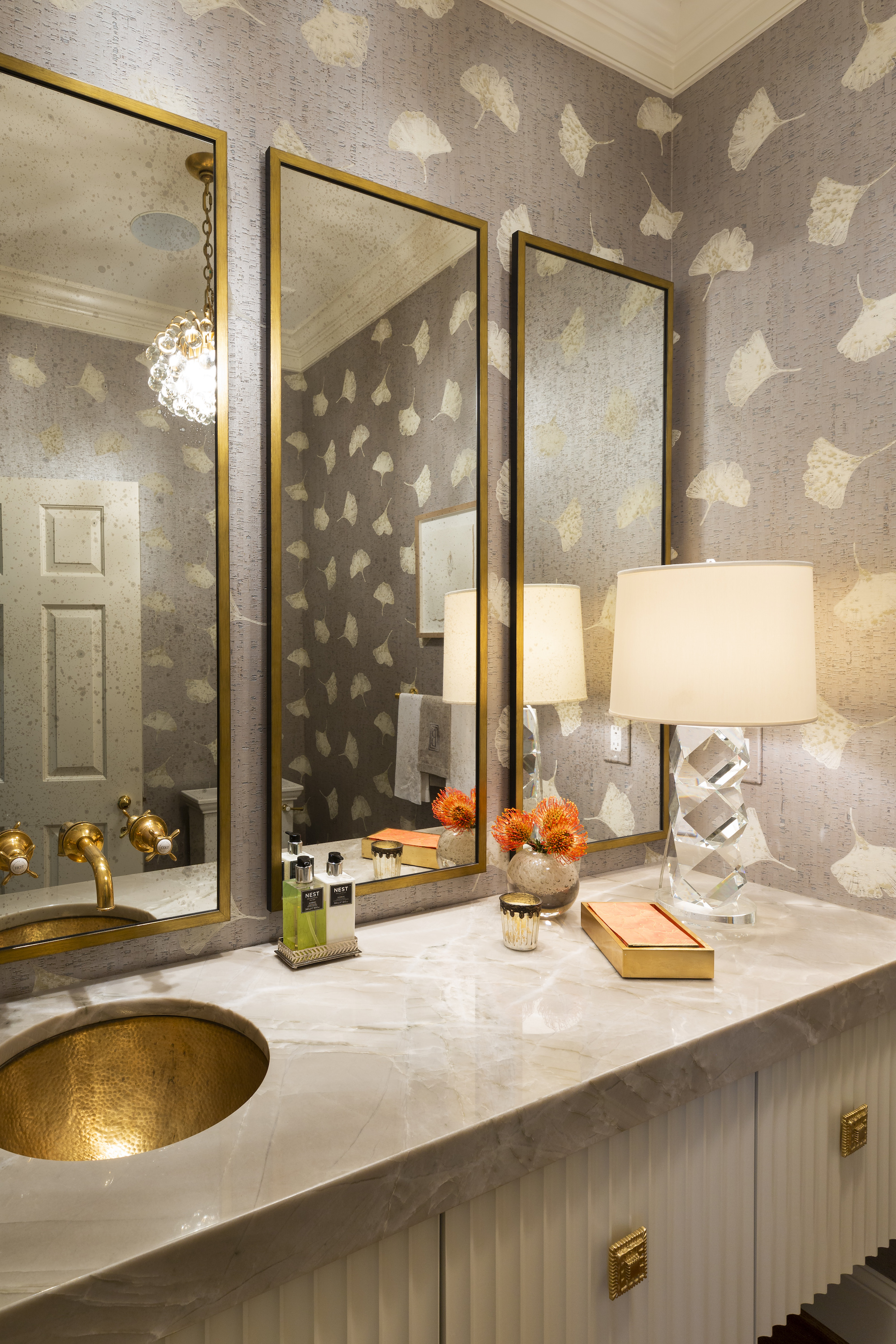 The Perfect Tile
When thinking about the floors, shower walls, or even the ceilings of your bathrooms, tiles are a great option. The herringbone tile is one of the most popular tile options for both bathroom walls and floors in 2018. There are tons of different tile shapes taking hold this year, so be sure to consider diamond, hexagon, and arabesque tiles too.
Updating the Outdated Shower Curtain
According to Southern Living, it is time to skip out on plastic shower curtains. This material tends to look cheap and it more easily accumulates stains and mildew. Instead choose a fabric shower curtain that is lined with polyester. This helps you maintain a sleek and elegant look while keeping water out. When it comes to picking a pattern, be sure to avoid anything over the top, such as crazy patterns and frills. The top trending patterns for shower curtains include geometric designs, stripes, and retro. If you can't seem to find a pattern, then don't be afraid to go with white. White shower curtains add a natural, cooler tone to your bathroom that many find fitting.
Make your bathroom beautiful with a professional remodel and a few simple tips. By following these guidelines and working with a trusted general contractor like Alair Homes Charlotte, you can take your space to the next level and find ways to love spending time in your bathroom. Contact us to discuss your project during a complimentary, no obligation consultation.