Pantone Shades No. 175104 (Ultimate Gray) and No. 13-0647 (Illuminating) have been named Colors of the Year for 2021.
After a long 2020, we are loving this joyful color match-up. We love the positivity and good vibes these colors bring to the table. Are you looking for ways to incorporate these new colors into the design of your next custom home or renovation?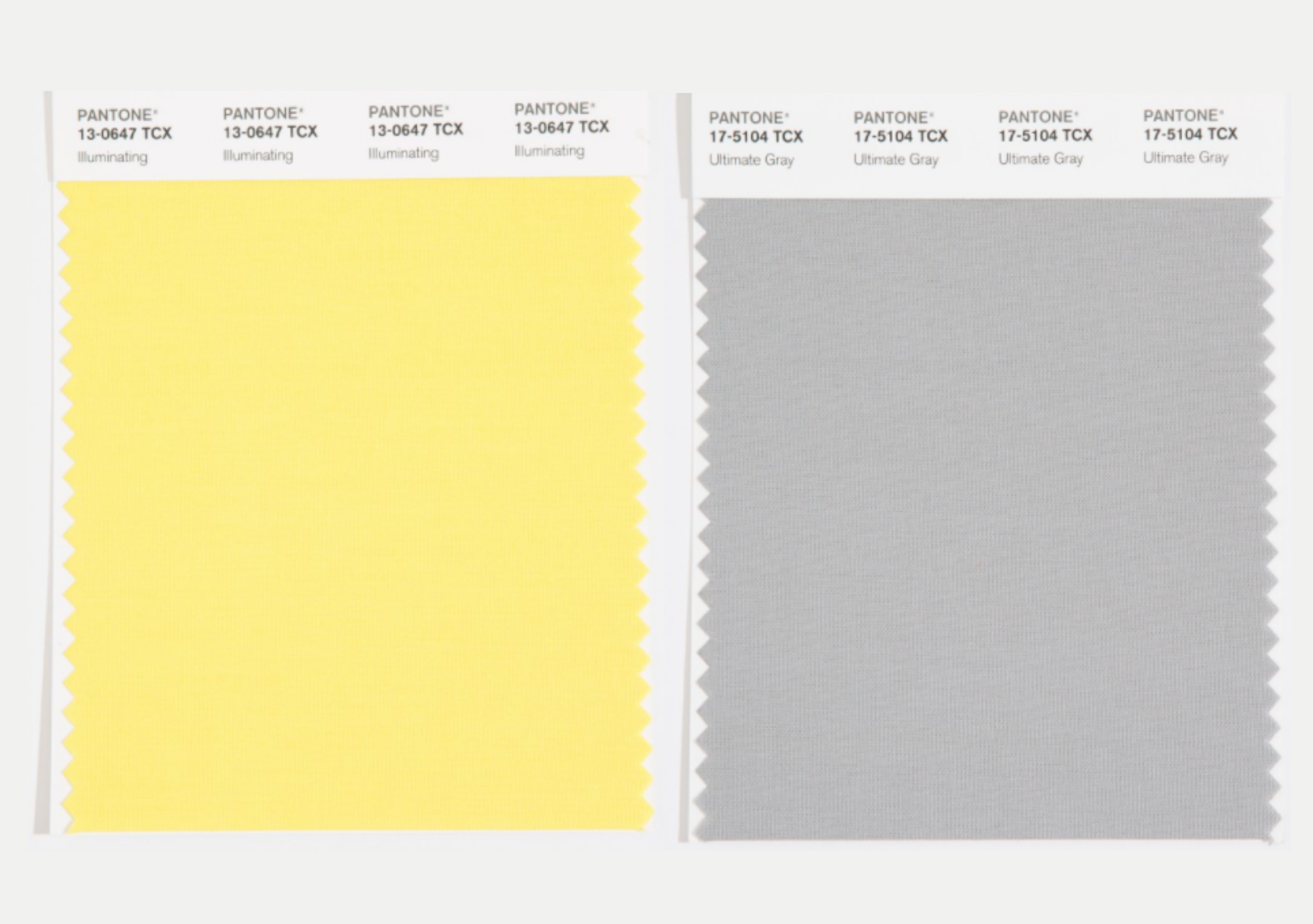 We had the privilege to sit down with one of our talented market partners Brooke Cole Interiors and gained some insight into design trends for 2021. 


How and where should you use the Colors of the Year in your next custom home or renovation?
"2021's Pantone Colors of the Year are a divisive pair- one will either love the color combination or hate it! "Illuminating" is bright, energetic and cheerful while "Ultimate Gray" feels grounding, stone-like and perhaps a bit sterile. I feel extroverts will love the energy and excitement the color pair offers, especially in a year where we are all a bit bored with being at home. While introverts will crave a more calming color palette to soothe the stress of tumultuous times.
When using these colors in your home, a little can go a long way. I would use "Illuminating" as a pop color in artwork and accent pillows. The color is a strong choice and using the color in a larger way could be overwhelming. A few thoughtful placements could add the perfect amount of energy and cheerfulness. "Ultimate Gray" is grounding and I would use the color in that iteration: floor tile or wall tile, a flagstone paver for an outdoor space or perhaps a cabinet color that would serve as the backdrop to a space with other interesting elements."
What top design trends should we look out for in 2021?
"An increased focus and importance of one's home both functionally and aesthetically. Warmer color palettes, organic textures and elements, lighter wood floor stains and more natural stained wood elements throughout the home- such as cabinets, millwork and casegoods."
What are a few simple ways to update and freshen up your current living spaces?
"Paint is always an easy and (sometimes) simple way to freshen things up! An exterior may need a trim touch up or a complete new look. One room in your house can be painted dark to create a dramatic refuge. Lacquer a ceiling or an entire room to create a glamorous feel. Tired of all of your hardwood floors? Paint a stencil or pattern on them. The possibilities are endless!"
What exciting things should we look forward to in 2021 design?
"My clients today have a greater need to have a home that "works" for them as well as exudes their ideal aesthetic. I am most excited in 2021 to continue to have clients that really care about their home and are thoughtful about creating a home that is personal to them."