What is "Building Science"?
Officially: Building Science is the collection of scientific knowledge and experience that focuses on the analysis and control of the physical phenomena affecting buildings and architecture. It traditionally includes areas such as building materials, building envelope, heating, ventilation and air conditioning systems, natural and electrical lighting, acoustic, indoor air quality, passive strategies, fire protection, and renewable energies in buildings.
To put it simply: It is the physics of buildings.
Why does it matter to you?
To truly understand your home you have to understand that it is made up of many interacting components such as the shell or "thermal envelope", insulation, HVAC systems, mechanicals, appliances, etc. If one of these systems fails it can have a negative impact on another system as well as the performance of the entire home. If a problem does arise it is extremely important to understand what the root cause is so that it can be corrected without causing other problems. An example of this is humidity. High or low humidity in a home, crawlspace or basement can have many causes. Unless you truly identify what is causing the humidity issue you will struggle to correct the problem and may even make the problem worse.
Comfort and Efficiency
We all want to feel comfortable in our homes but often there is an underlying problem that we can't identify. Why is this room so cold? Why does it feel stuffy in here? Why are my energy bills so high? These questions can be answered through an understanding of building science and treating the home as a system. A proper home energy audit conducted by a building science professional will address many of these issues and offer value add solutions. Air sealing is an example of a solution that can address many issues at once such as drafty rooms, humidity fluctuations and heat loss all while making your home more efficient resulting lower energy costs.
Air Quality
Poor indoor air quality can lead to many health problems. High humidity can lead to mold and mildew while low humidity can lead to dust allergens and breathing problems. Stale air and poor ventilation may trap dangerous particles and pollutants since the air does not have a chance to properly move through the HVAC filtration system. Lack of make up air can cause air to infiltrate the home from your crawlspace or basement when you run your clothes dryer, turn on a range hood or operate a bath fan. Proper ventilation will address these issues while introducing clean fresh air into the home.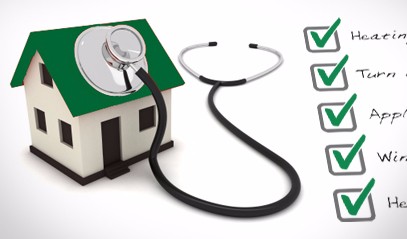 Alair Homes Charlotte Understands Building Science
There are many things to address while undertaking a new custom home or renovation project. Sometimes things like building science and thermal envelope are forgotten because it's not that exciting but it is extremely important to understand how all of the systems in a home work together.When you hire Alair Homes Charlotte you're hiring a teammate – an experienced, professional, trusted advisor who will look out for you and your home every step of the way.
Share: