It's essential that the home that you live in serves your needs and lifestyle long-term. Those who are looking to relocate will need to choose between a custom home or an existing home that is already built. If you're looking to settle down long-term, here are a few reasons from Alair Homes Charlotte to invest in a custom home.
1. Be More Selective
Purchasing a custom home means that you can be selective on the features, products, and materials that are installed by your contractor. You may prefer to have a home with an open floor plan or a bathroom with quartz countertops, which will make it easy to build your dream home how you prefer from the ground up. You're likely to be more satisfied with the end result rather than buying a house that already exists and has certain features you can't change.
2. Better Investment
Building a custom home with Alair Homes Charlotte will allow you to make a better investment. It can also be more affordable because all of the features are new, which will allow you to avoid upgrading the appliances or performing repairs that are needed in the future. You can save more money throughout the year and avoid worrying about leaks in the roof or broken pipes.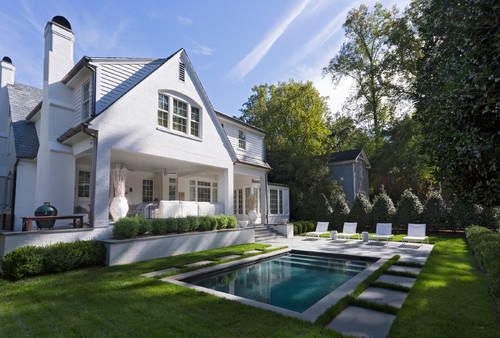 3. Healthier Environment
Owning a new home that was recently built means that you can live in a healthier environment that is safe for your family members and pets. You won't have to worry about moving into a property that has mold in the walls or asbestos from the ceiling due to the new materials that are used. You can also have the freedom to request that specific green products or materials are used when the home is in the building process.
You can breathe easy and avoid exposure to toxins that are often present in older buildings, which can allow you to prevent respiratory issues and asthma from developing.
4. Modern Technology
Owning a new home that you had built means taking advantage of modern technology. You'll have the opportunity to install a programmable thermostat or an advanced security system with surveillance cameras. You can enjoy turning on the lights or locking the doors of your home from your smartphone or tablet while away from the building.
5. Energy-Efficiency
New homes are more energy-efficient, which can allow you to save hundreds of dollars throughout the year and reduce your carbon footprint. New homes often include Energy Star appliances, which use less energy. The toilets, electrical wiring, HVAC system, and plumbing fixtures can also be more energy-efficient to ensure that you limit the impact that you make on the planet each day. Building an energy-efficient home will also allow you to own a house that sells for more money in the future due to the high demand on the market.
Building a custom property has many advantages that pay off now and in the future. By understanding the benefits, you can have a greater appreciation of the house and get plenty of use out of the property in the coming years.
Share: