Homework can be a chore and a real bore. How do you create a space for your child so that doing his or her school work is more fun? Can you really put together a unique space that works with the rest of your custom built home, but gives your child the tools he or she needs to complete homework to the best of his or her ability? Yes, you can, so make it a priority to add an invigorating creative homework space in your custom home.
The Basics
SheKnows.com explains, "An organized workspace at your office lends itself to effectiveness and productivity. The same goes for your kids' homework space. And though your children can sprawl out on their beds to do homework, it's much more beneficial and organized to create a proper space."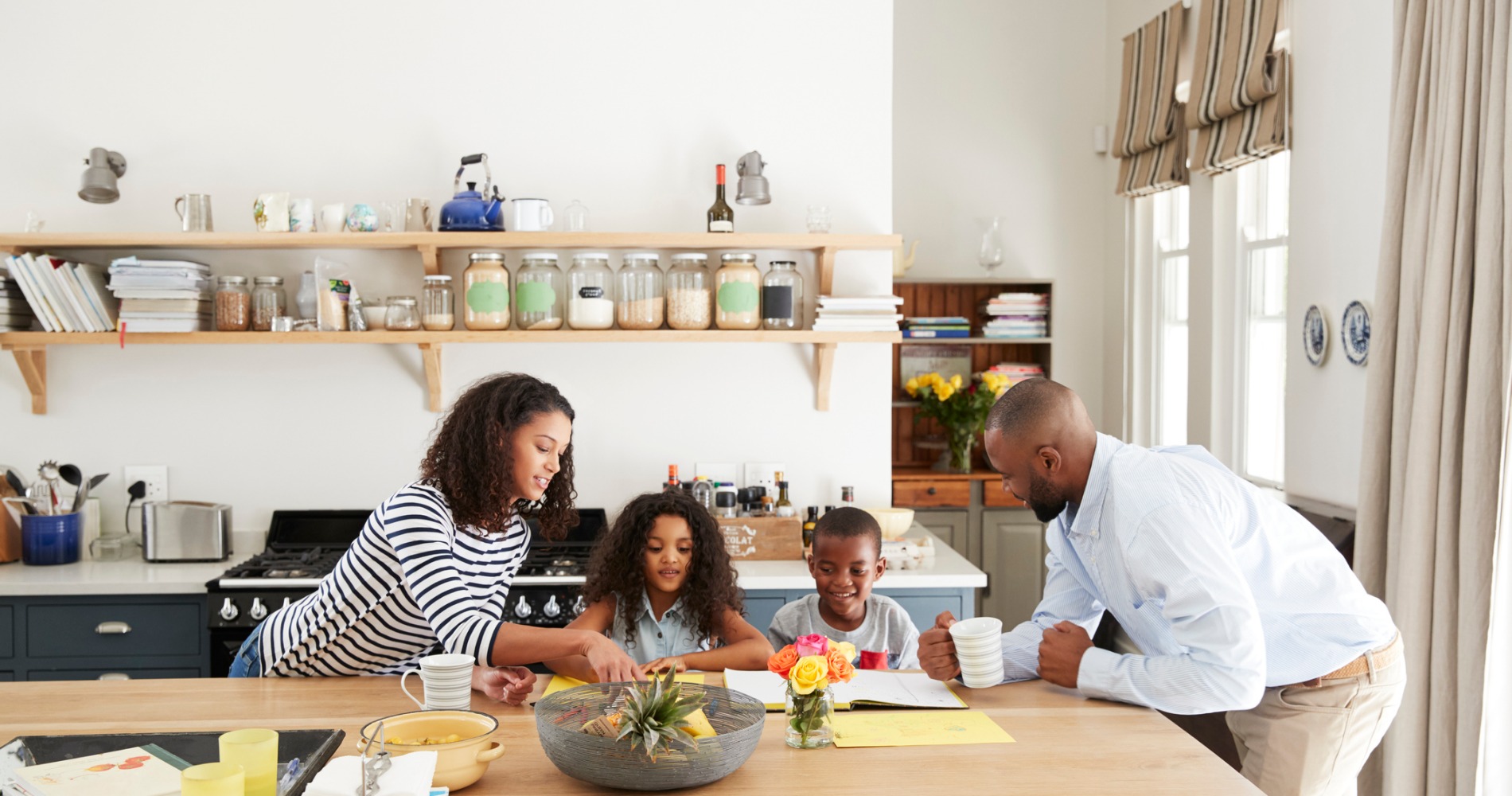 Homework spaces can work for your family no matter how your custom house is laid out. Whether you're building a new home or looking to remodel a portion of your house to make it updated and more functional, you can find a corner, nook, end of a hallway with potential. No matter what unique style you'll choose for your child's creative space, you'll want to incorporate these basic elements into it:
bright lighting
comfortable seating
ample storage
neutral tones with pops of energizing colors
Also, limit distractions as much as possible. "Locating the homework center away from the TV and family traffic will allow your child to concentrate better," explains Education.com.
Tech Lover's Dream
Feature a charging station in your homework space with free floating shelves and energy efficient power strips. Have your child keep their devices on the shelf at all times to minimize the risk of lost charging cords and broken screens. Make sure there are ample outlets to keep laptops, phones, and tablets charged up.
Artist's Oasis
Does your child love to doodle? Maybe he or she learns best using graphic organizers, lap books, and journals. Keep everything on-hand and neat and tidy for your budding artist. Add a pegboard above a desk, and use S hooks to hang colorful bins filled with art supplies like colored pencils, paintbrushes, rulers, pens, pencils, and paper scraps. Add a drying rack so chalk and painted projects can dry properly. Mount photo boxes on the wall that can be changed out from time to time showcasing the projects your child is most proud of.
The Minimalist
Does your child benefit from having fewer distractions due to medical or behavioral concerns? Paint your space white and use pillows, pencil boxes, and an area rug to place subtle pops of color into the mix. A table can work in lieu of a bulky desk, and keep supplies tucked away in clutter-hiding pull out drawers. With the exception of a calendar, that can help your child with time management, don't hang many posters on the walls.
Whether you're rearranging a closet or transforming a nook into a functional part of your custom home, Alair Homes can help you provide a creative homework space for your child. Contact us, and let's get creative together. Your babies won't stay babies forever. Pick furniture, storage, and colors that will grow with your child. Impress your future self: Years down the road, you'll spend your time refreshing the space in your custom home instead of completely going back to the drawing board.