Whether you are remodeling your home or simply making a few improvements to combat age and wear, there are usually some things that you feel comfortable doing on your own. A DIY project provides a real sense of accomplishment to the homeowner, but that doesn't mean you should forget your limitations. Knowing when it's time to call in a professional can save you time, money and a lot of stress. Let's take a look at a few areas of the home where support from a professional contractor is often necessary.
1. Masonry
Adding brick siding to a home, building a retaining wall or creating a gorgeous two-sided fireplace are all great investments. However, they all involved masonry work. Masonry is a tedious task that requires plenty of skill and heavy lifting to get the job done right. Most homeowners lack the experience and equipment to tackle these projects alone. If you want the final product to look beautiful, call in help from a professional.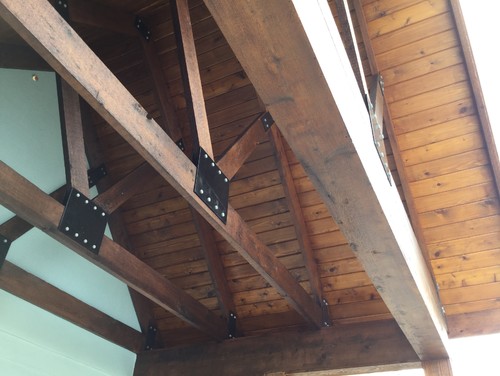 2. Structural Elements
Adding an addition or knocking out a wall can make your home feel larger and more functional. However, these projects involve making structural changes in your home. The structural elements of a home determine the durability and strength of the building. Taking out a wall or moving a beam without knowing what you are doing can be dangerous, and if a fix is even possible, it's certain to cost a lot. Make the right choice when taking on a project as important as this by calling in a structural engineer and team of professional contractors who know what they are doing.
3. Wallpaper
Wallpaper is a popular addition when remodeling a bathroom or updating a bedroom. Done right, it is beautiful, but wallpaper takes a significant amount of time to apply because of the level of precision involved. Hiring a professional ensures that the seams are even and there aren't any bubbles present, which can cause the material to look cheap and unattractive.
4. Electrical Wiring
Whether you are moving a light fixture, adding recess lighting or increasing the number of outlets in your home office, electrical wiring can be complicated. This job needs the attention of a pro to avoid dangerous mistakes that can affect your family's safety. Unless you are a seasoned electrician, hire a contractor to complete the task and protect yourself.
5. Carpentry
Carpentry work includes building beautiful built-ins, designing your custom kitchen cabinetry and building that "just right" piece of furniture for your living room or bedroom. This work requires specific tools and equipment to complete professionally and without any issues. You probably lack the skills to get the job done right. You may not have the right equipment either. Avoid the hassles and extra costs by calling in a professional to help.
6. Roofing
Whether you are recovering from hail damage or adding an addition, there are many projects that require you make changes or addition to the roof line. The roof is dangerous to navigate. It is also easily damaged if the work takes too long too complete. Rain and the elements can affect the roof deck if you don't finish the job quickly, which can lead to leaks. A professional roofer can help you avoid these problems as well as accurately diagnose your roofing needs so you don't spend time and money on work that doesn't need to be done.
7. Plumbing
When building a custom home or performing repairs on your property, plumbing is a complicated feature. It can be challenging to work on if you lack the proper skills and training. Without the help of a pro, it is often easy to make costly mistakes that take more time and money to fix.
Large or small, home remodeling projects require skills and expertise. Avoid making the mistake of tackling something you aren't prepared for. If you question or abilities or even the nature of the job itself, call a professional. Alair Homes Bonita Springs is here to help with your home remodeling needs. Contact us to discuss your next project.
Schedule A Project Consultation For Your Home
Click the button below to tell us more about your custom home building project and then a member of our team will follow up to set up a Project Consultation meeting.
Schedule A Consultation