It's probably been a while since you've thought about your closet. With regular wear and tear your closet may have lost it allure over the years. The good news is that home renovation has what it takes to offer a breath of fresh air. With the many remodeling closet ideas the market offers today, you won't lack one that is a good fit. Here is a breakdown that will help you take a closer look at some of the most popular custom options for your South Tampa luxury, dream closet.
1. Accessories Display
We all have closet accessories that tend to accumulate with time. As a result, closets are sometimes unable to accommodate all of them. The lack of sufficient space to accommodate all your accessories can create clutter. Thanks to the innovation of accessories displays, you no longer need to worry as this is the perfect way to make more room. What is more, this will double up as a way to showcase your prized accessories.
The displays are in form of drawers or extension shelves on the closet's wall or free body area. Feel free to add some lighting to your display shelves or drawers for aesthetic purposes as well as brighten the space. For better visibility, you can use display glass drawers and shelves, which add a tad more of glamour to the room especially when made of different attractive designs.
2. Shoe Racks
Closets have commonly contained shoe racks and the trend doesn't seem to be stopping anytime soon. Even so, modern closets stand out from the crowd thanks to their sleekness. You will fall head over heels with the appearance and design that come with the modernized shoe rack designs. Having a closet with robust and stylish shoe racks is the best way to bring out a sense of class. The fact that such shoe racks make the space beautiful as well as maximize on space is the reason why homeowners consider this a must have.
In the same vein, some closets come with beautiful shoe racks separating different clothing in various parts of the closet in an organized manner. With the wardrobe open and without doors, spotting whatever you want becomes easy and convenient.
3. Floor-to-Ceiling Wardrobes
This is a trend that seems to continually grow in the South Tampa area, where closets run with the walls of a room, either halfway or up to the roof. The key driver for this trend is the need for change and more space especially in small areas.  This means that limited space shouldn't be an issue and all you need do is install a closet that has wardrobes running from the ceiling to the floor area.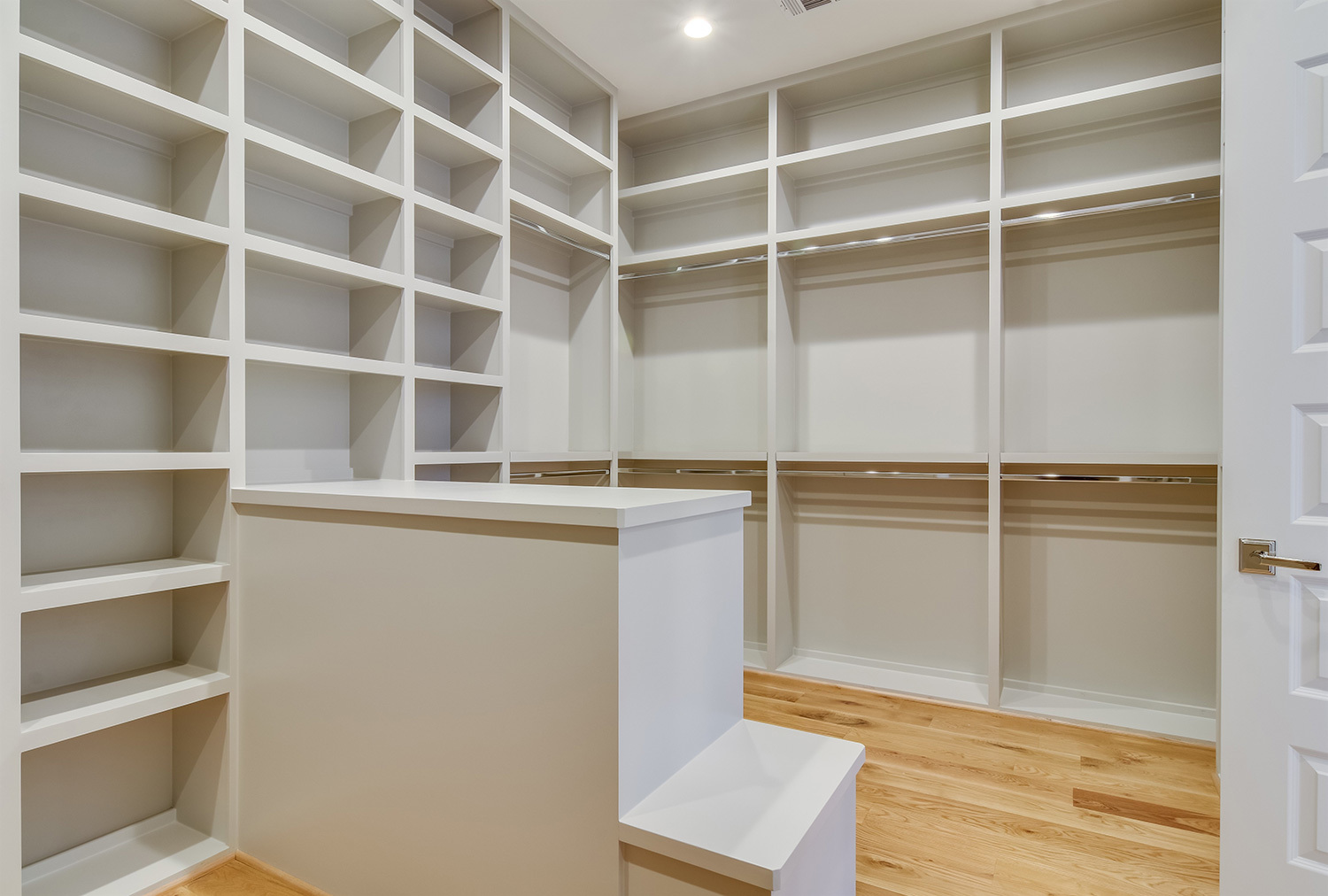 The sleekness of these wardrobes is second to none as they are made of materials and designs that perfectly blend with your ceiling and floor. Feel free to incorporate a well-carved mirror with drawers and glass chandelier if you are fond of looking yourself in the mirror. A ceiling with an intriguing white and grey candy-striped design that contrasts perfectly with the white cabinetry in the closet is yet another great idea.
Conclusion
Truth be told, many homeowners around the world struggle with closet issues such as storage problems. However, this need not be you as you are now aware of what it takes to get the most out of your South Tampa closet. With the above in mind, you will have an easy time explaining what your dream closet will be.
Share: