If you're planning a custom built home, then your entryway and staircase are among the most important choices that you'll make. The aesthetics and functional design of these features really inform the rest of a house. It is also the first interior space that a guest is generally going to see, and it's an area of the home that you are going to pass through on a daily basis.
Focal Point or Transition?
Do you think of your dream foyer as a focal point or a transitional area? This is both an aesthetic choice and functional one. This area will serve both purposes in the end, but your preference in this regard will help determine which type of entrance and stairway are ideal for you and your home. Be mindful that while more subdued foyers were common for the average home in decades past, the elaborate entryway is very much a hot trend in custom home building.
What Kind of View Do You Desire?
What kind of visual space do you imagine for your foyer? If you want a great view from the ground level as well as a spectacle looking down from the upper levels, then that will require greater square footage. If you're willing to sacrifice such views in your custom built home, then the designer can emphasize function over form and use that available space for other aspects of your house.
How Do You Intend to Use the Space?
Think about how you'll use your foyer and staircase. Think about it in a functional sense but also what you tend to do in terms of interior design. An elaborate entryway can be an amazing canvas upon which you give a home a personality and reflect your own. If you have very specific ideas about what you want—a piano, for instance—then that greatly informs the kind of entryway that you should choose.
Which Materials Do You Want Accentuated?
Something else to consider is the materials, such as stained wood handrail or iron spindles, that you want accentuated. When you can answer that question, you can make better foyer design choices. There may be practical limitations or requirements based on your choices, and there may interior designs that are better suited to accommodate your ideas aesthetically.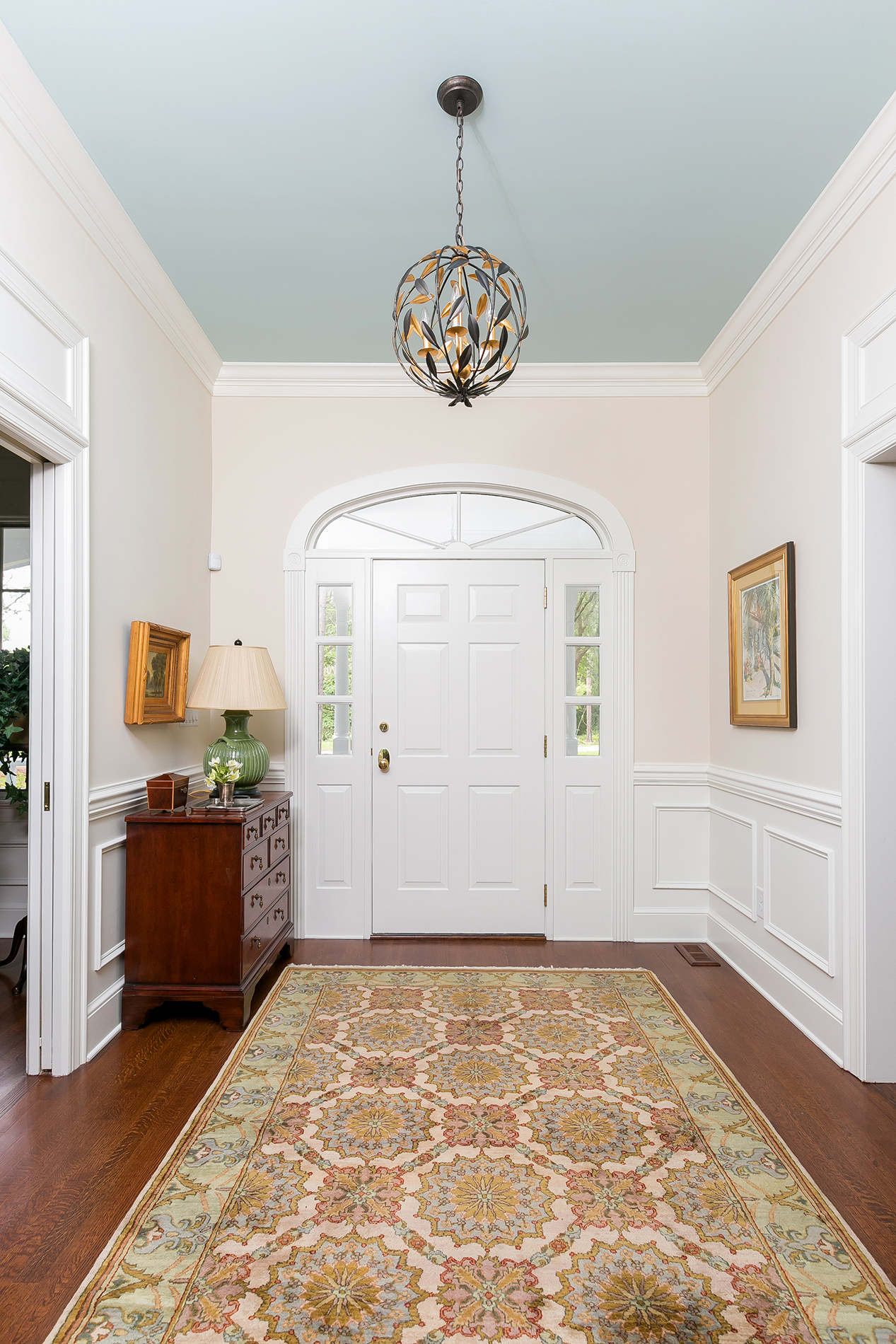 How Will Your Choices Affect Resale Value?
Finally, consider your investment long-term. Even if you never intend to sell your custom built home, resale value matters in terms of protecting that investment. As mentioned earlier, fancy entryways and staircases are very much in and therefore add a lot of value to home both in the near- and long-term.