Are you an Orlando resident who longs for a custom built home that feels like your all-season vacation destination? What do you like to do while on vacation? As you probably already know, Orlando offers a plethora of activities to satisfy your adventurous side. If you long to explore the sandy beaches and swim with the dolphins, your home should be able to withstand all the excitement lovely Orlando has to give! The last thing you should have to worry about is the wear and tear that happens when you work hard and play harder!
How Your Space Works For You
After a weekend of trekking the nearby Everglades, traveling back in time to a Medieval tournament or visiting one of the many theme parks in the area, you may be ready for a little rest and relaxation! Your custom built home should exude tranquility and comfort. No matter whether you are a hardworking Orlando homeowner or the quintessential twenty-four-hour thrill-seeker, high-end options in your home cater to your wants and desires. What quality custom feature is the perfect match for the unique shoes you fill? Quality flooring of course!
Investing in Luxury
How can you keep your custom built home intact for years to come? Cut down on the wear and tear your adventurous feet unintentionally inflict with ideal custom flooring. Sandy feet, muddy boots and continually tired steps can make quite an impression on hardwood flooring. If you are a pet owner, scratches from anxious paws ruin the most sturdy of flooring installments. You need flooring that is luxurious and long-lasting!
The Vinyl Flooring Solution
Vinyl flooring may not seem like the obvious option to install in your home, but it's the one that makes the most sense. Busy Orlando locals can appreciate what durability means to their peace of mind. A custom built home allows you to make unexpected custom choices because you control your design scheme.  Why is vinyl flooring so appealing? If moisture resistant, scratch-resistant, dent-resistant, and durable flooring options make sense in your home, vinyl flooring is your go-to method of protecting your home.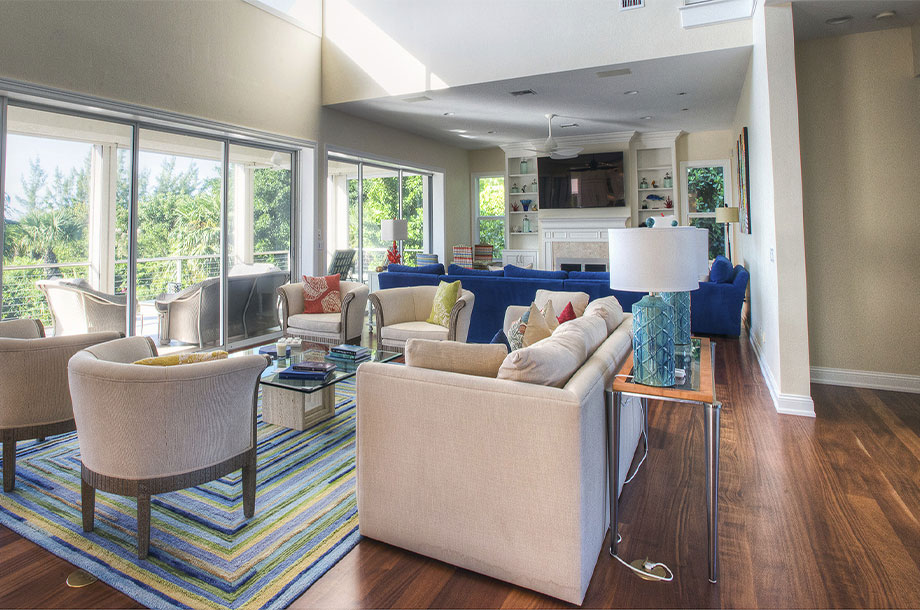 Vinyl flooring is quickly becoming "the" affordable, easy-to-clean choice for custom built homes. Skip the extra maintenance costs that come with expensive hardwood floors. You and your guests can enjoy the many attractions Orlando has to offer without worrying about costly buffing fees or warping hardwood from water damage.
Do you like the look of hardwood? Vinyl flooring creates the illusion of hardwood without the high price tag attached! Are you a mid-century modern connoisseur? Vinyl tile options can really make a statement without swallowing your entire budget.
Alair Makes Custom Easy
Turn your custom built home into a tropical paradise. Your home can feel like a vacation getaway! The custom features you include in your space should last. Vinyl flooring indulges your unique style and always functions at a high level so you can enjoy all that makes Orlando amazing! Let Alair Homes guide your feet to a permanent home that gives off serious vacation vibes year-round!