Few homeowners have the infinite funds required to make their renovation dreams come true, but with a solid strategy, you'll soon put an end to your house's dull former self. The average cost of a meager kitchen remodel is $20,000, a number that can rise to a startling $50, 000. A full house renovation can become expensive enough to scare even the wealthiest of modelers, so your strategy will need to be put together with smarts.
Crafting the Dream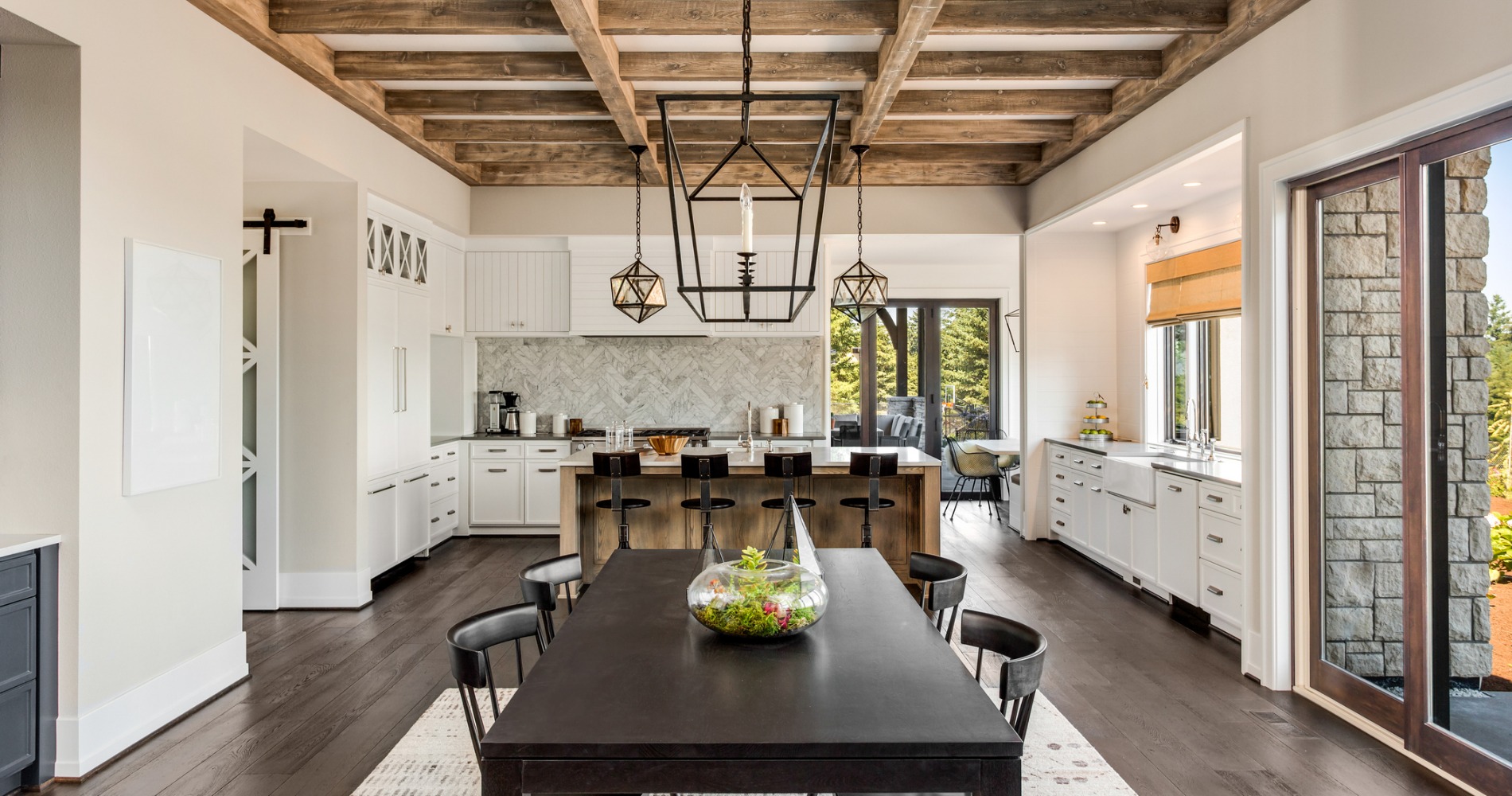 No matter how tightly you want to budget, it's best to start your strategy by sketching out all the plans that don't fit into your home renovation budget. Choose those perfect tiles and costly wall treatments. Create an impossible dream of your future home. You can't solve a problem you haven't yet identified, and remodeling is the same. Later, you'll be able to seek out your perfect look at a more affordable price. You'll also be able to prioritize elements of your renovation, figure out what can be downgraded to fit a tight budget and decide what you want to splurge on.
Hiring an architect to create an electronic image of your existing home is well worth the time because it lets you play with design elements and see visual results. It also lets you shop for quotes. Separate the costs of renovation from those of labor and project management. This way, you can price shop for the right contractor. It also gives you significant data to inform an effective negotiation.
Refining the Budget 
The most affordable parts of a renovation are:
Bathroom upgrades (from $9, 000)
New floors (from $2, 800)
Window and wall treatments
A kitchen facelift (from $5, 000)
Window and wall treatments have the most drastic effect on your home's aesthetic. Think of them as the mascara, lipstick, and foundation of your house. Simple kitchen facelifts and bathroom remodels generate the highest returns on investment on resale, so consider them the superheroes of your renovation. Small decorative items such as shelving and lighting are economical and update your look. Even so, it's best to consider the condition of your home first: which rooms are most direly in need of an update? Which fit into your priorities? Create a home renovation budget spreadsheet to help you to distribute your funds.
Check Your Expectations 
Not all elements of a home renovation budget are intuitive. For example, tall upper cabinets are vastly more costly than standard ones, and not all kitchens need to be gutted. You can replace their doors and countertops at an impressively lower price and, thanks to innovative modern fabrication, you can achieve the look of expensive finishes without emptying your bank account. Ask your contractor to review your spreadsheet before you set it in stone. Build your strategy one replacement at a time until you've created a complete working plan.
The Technical Details
The "arteries" and "skeleton" of your house are intrinsic to your plan—that is your plumbing, electrics, and architecture. Faucets require rough-ins, and your HVAC system relies on some of your house's structural elements. Your contractor should advise you on your home's internal structures while simultaneously assessing the not-so-fun damage that you really should repair. Your due diligence alone will save you a pretty penny.
A remodel might be enjoyable, but it's also an intelligent financial decision—what you put in you should get out on the resale of your house. Think of your renovation as an investment, not an expense, and your financial planner will thank you later.
If you're ready to discuss your home renovation plans with a professional, Alair Homes offers solid advice. We'll work with you to develop a cost-effective plan that results in the realization of your dream home. Contact us to schedule your complimentary consultation.
Share: