The closets in your home probably look like they have seen better days, and you keep wishing there was a way to bring back their lost beauty. As a result, you end up placing them on top of your priority list in order to address the issue during your upcoming home renovation. On the same note, you could be wondering about the best ideas to give your closets a new lease of life. Renovating closets is a daunting task given that there are a lot of moving parts. You need to consider numerous aspects including style, fashion, and purpose so that the renovated closet serves you more efficiently than before. Keep reading to learn more about examples of closets you need consider while renovating your home in the Longmont area.
1. The "U", "I", and "L" Shaped Closets
Depending on the existing closet or the space you've set aside for the closet, feel free to choose from either of the three shapes for your new closet. The good news is that straight ("I"), "U", or "L" walk-in closets are all viable options in terms of storing your dresses, clothes, shoes, and anything in between. However, you will need to have three walls for the "U" shaped walk-in closet to maximize space whereas the "L" shaped closet will require only two walls. For the straight or the "I" shaped closet, you will enjoy the advantage of making easy adjustments should you need to incorporate more storage space. What is more, you can modify it to have your own section as well as that of your partner.
2. Closets with Islands and Peninsulas
Custom home owners have taken things a notch higher in the way they create space in their closets by making them stylish and cozy. Incorporating islands and peninsulas is a distinctive feature for new closets. In case your current closet seems to be running out of storage space, the best way to go about this is using a wardrobe island. Thanks to the extra drawers that offer sufficient storage, any space issues that you earlier had will become a thing of the past.
3. Lighted Closets
You can never go wrong with lighting when it comes to setting the mood. Whether it's in the bedroom or kitchen, closets with cool lights not only increase visibility but also enhance the attractiveness of a room. Whether you have a traditional closet or are in the process of building your custom house, this is a great option to enjoy a tad more of beauty. During your home renovation, ensure that your existing closet is fitted with your preferred lighting in order to get a result that you will love.  The shoes compartment, for example, will do with some light in the background. Then on the wall adjacent to the shoes' compartment, you could insert a fluorescent light fixture with white plexiglass.
4. White Luxury Closets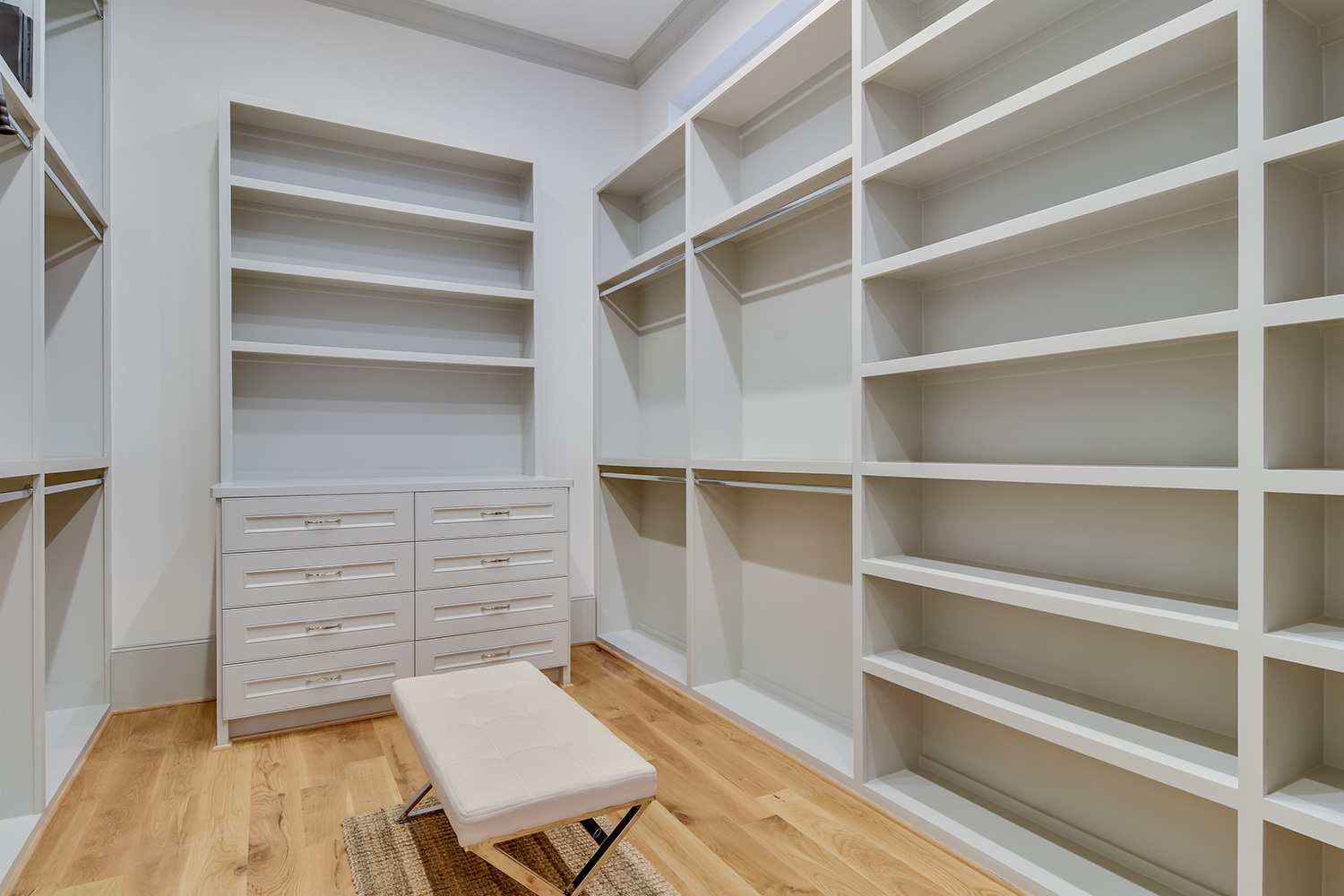 White signifies purity and clarity making this color ideal for any closet as it is the perfect contrast for your clothes. In the past, many custom homes overlooked the color aspect in their closets. But modern homeowners appreciate color in many ways as is evident when they use it in their sleek closets. Many homeowners incline towards white color as it is a symbol of simplicity and cleanliness. White also makes a dark room look brighter and refreshing.
Conclusion
Giving your closets a touch of class can at times seem a mind-boggling affair. You may not have an idea on what to do with your closets during your home renovation, but the above ideas will come in handy.
Share: