How do you provide the perfect backdrop for visitors to the Lake Norman area? If you are looking to share the beauty of Lake Norman with visiting family or potential renters, a guest suite will come in handy. What do you find most appealing about your area? Share your vision of what hospitality looks like by creating an atmosphere that will leave any guest content and satisfied.
Refreshing Remodel
Lake Norman boasts of many attractions that vacationers and local dwellers can enjoy every day. Days spent exploring picturesque nature trails or the nearby arts district help make a guest suite that much more inviting. To achieve a guest suite remodel that will bring your treasured guests a unique experience, focus on these three things:
1. Creating a Cozy Feel
How does your guest suite feel to you? Can you imagine yourself staying in and getting comfortable with a good book? Look around the room and seek out areas that add a bit of luxury to your guest's experience. No matter the size of your home, it is vital to carve out a small area that feels hidden away from the rest of the world.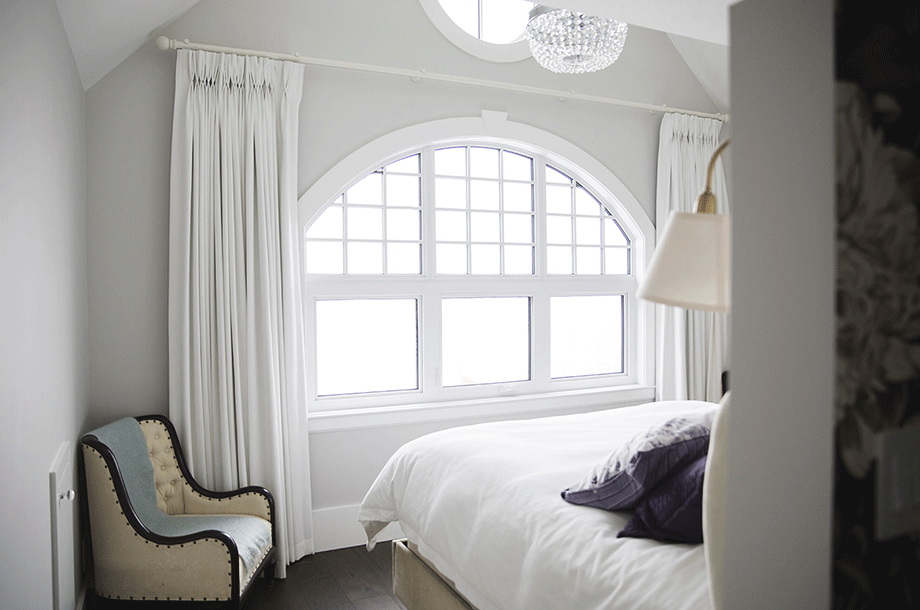 A standing lamp and corner chair or bench with cushions and a lazy ottoman offer a little hidden oasis for the person needing some space. Toss a throw on a chair next to a side table with a magazine or book rack. Indulge in a window seat to bring in natural light and help your guest glow with some vibrant Vitamin D as they lounge after a night on the town.
2. Artistic Aplomb
Lake Norman is near a culturally radiant art district. Use your guest suite remodel as a one-of-a-kind opportunity to share some local artwork and keep their attention and encourage healthy introspection. Add local artworks or a single unique art piece to a guest room wall to celebrate the native art scene. Find local artisans that focus on using local resources to create functional yet fashionable furniture to indulge any guest's creative side. You can support the locals and express your love of fine arts all at the same time. Your guests can have a restful night's sleep while being surrounded by enriching art!
3. Picturesque Photo Ops
Here comes the fun! Comfort key when remodeling your guest suite. Hanging plants, eye-catching pendant lights and stylish wallpaper can make guests feel like they are a part of a lavish resort. Satiate the senses with richness by painting walls in decadent chocolate tones. Or startle with some pop culture art by featuring bold color designs on ceilings that guests can stare at while lounging. Embrace the uniqueness of the area with a remodel that will keep guests coming back for more. They will see the beauty in your custom design scheme, and you will receive satisfaction from a job well done!
Custom-Made for Lake Norman
You can customize your remodeled guest suite to embody the natural loveliness and creativity that permeates your Lake Norman neighborhood. It's fun to customize your space, it's even more enjoyable knowing that you can bring pleasure to others when doing so. If you love custom options that produce amazing results, consult Alair Homes today. Custom is what we do best!
Share: