How To Build A Sustainable Home
Sustainable homes are in demand like never before. This is no surprise as they reduce energy costs, improve air quality, and upgrade comfort year round. With a sustainable home, you can also reduce your environmental impact, produce less energy, and contribute to a cleaner earth.
If you're interested in building a sustainable home, you may be wondering what it entails and what requirements your build must meet. Fortunately, Alair Kirkland is a Phius-certified building company and is here to break down what it means to build a sustainable home as well as the principles for passive building.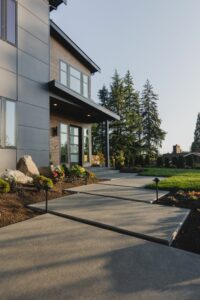 What is Passive Building?
Passive building involves passive house principles that allow for safe, comfortable, resilient, and energy-efficient spaces. While traditional home building techniques rely on solar and wind power, passive homes strive for near-zero energy consumption. To achieve this, they are built with continuous insulation in mind. Builders insulate and seal the entire home, install energy-efficient windows and doors, eliminate heat bridges, and opt for special ventilation systems with heat recovery.
The passive building movement originated in the U.S. and Canada after an oil embargo in the 1970s before it continued to develop in Germany. Over the years, it's gained traction, and today, it's a popular choice among homebuilders and homebuyers alike. Passive homes can offer homeowners energy savings of 40-60%, are extremely durable & resilient, and promote healthier air quality.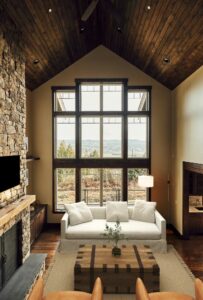 PHIUS Certification Principles
Over 30 years ago, a German physicist named Wolfgang Feist developed a passive house and founded the Passive House Institute (PHI) to create a standard for energy efficient buildings. In 2003, the Passive House Institute US (PHIUS) made its debut. Years later, in 2015, PHIUS came up with the PHIUS+ standard, which is a set of principles that guides the sustainable design process.
It applies to all types of buildings, including single-family homes and multifamily apartment buildings. The purpose of the PHIUS+ standard is to encourage builders to achieve the highest standards of energy efficiency and comfort at the same time.
Alair Kirkland is proud to be a PHIUS-certified builder. The principles of the PHIUS+ standard are as follows:
Thermal Control
Thermal control focuses on keeping the interior of a home warm on cold days and cool on hot days. To do so, sustainable builders include a high-performance enclosure, which allows for continuous insulation throughout the entire building, eliminating thermal bridging. This keeps heating and cooling needs to a minimum. Thermal control also involves installing well-insulated windows and thermal bridges to present cold corners, reduce the growth of mold, and enhance comfort.
Air Control
Air control is always top of mind for passive home builders because it is essential for healthy air inside of a home, as well as energy efficiency. To ensure the highest quality air control, they focus on airtightness, which leads to reduced energy use and lower utility bills. The goal is to force stale air from kitchens, bedrooms, and other rooms out and replace it with fresh air.
Radiation Control
Radiation control is also vital in passive homes. This is usually done by balancing heat and energy from the sun by determining when it's necessary and using shading techniques when it's not. Through this strategy, passive home builders can also reduce the cooling load and increase energy efficiency. High-performance windows, which are double or triple-paned, may help with radiation control as well.
Moisture Control
A passive home design is not successful without exceptional moisture control. It keeps interior humidity at a safe, comfortable level through the ideal mechanical systems. A high-performance enclosure also involves a focus on moisture.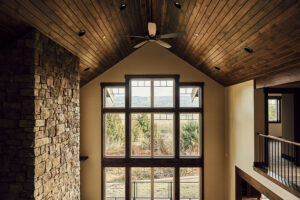 Advantages of a Passive Home
There are a number of reasons you may want to choose to invest in building a passive home, including:
Energy-Efficiency
One of the most obvious benefits of a passive home is its high level of energy efficiency. Compared to a traditional home, a passive home may use substantially less energy, helping your health, wallet, and the environment. You can enjoy significantly lower energy bills and feel good about your contribution to a greener future.
Increased Comfort
Due to its increased and higher quality insulation and ventilation, a passive home offers far more comfort than a traditional home. This means the temperature in your home will be consistent, regardless of which room you're in. With a passive home, you can comfortably sip your morning coffee near a large window in the middle of a cold winter day or hot July afternoon.
Rebate and Tax Credits
If you choose a passive home, you may qualify for tax incentives. These incentives can come from the federal, state, and local levels, so it's important to do your research and determine which ones might apply to you. In addition, you may be eligible for rebates or even grants or low-interest loans for meeting passive building requirements. You can get rewarded for your commitment to sustainability.
Reduced Noise
Heavy insulation paired with an airtight structure allows outdoor noises to be less apparent while you're inside. This is particularly important if you live in an urban area or on a busy street with lots of traffic and commotion. You'll be able to enjoy your life inside without worrying about loud or distracting sounds.
Improved Air Quality
Passive homes improve air ventilation and quality by filtering and eliminating mold & mildew growth, and other contaminants. They also protect against outdoor smoke or pollutant infiltration.
Build Strength and Resiliency
Passible homes have a strong, resilient design and build. Not only will they hold up better after years and years go by, but they are also more adaptable to changes in environmental conditions such as extreme heat, wildfires, storms, and snow.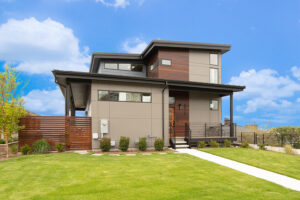 Contact Alair Kirkland, a Sustainable Custom Home Builder In Kirkland
Alair Kirkland is committed to sustainable home design. We're PHIUS certified and know what it takes to ensure your home has optimal energy efficiency, durability, and comfort. We are here to turn your vision of a sustainable, custom home into a reality. Contact us today for more information on our sustainable building practices and PHIUS building certifications.