Alair Opens First U.S. Pacific Northwest Location with Alair Kirkland
Hey, Alair Kirkland — welcome to the neighborhood.
We're excited to invite our new partner, Stacy Eakman, and the team from Eakman Construction to Alair. With an office in the Greater Seattle area, Kirkland is Alair's first location in the U.S. Pacific Northwest. Alair Kirkland joins approximately 100 locations throughout the U.S. and Canada helping people live better through an improved construction management process.
Before Alair opens a new location, we don't just look for top-performing industry leaders; we look for partners that embody Alair's values. Eakman's commitment to community, collaboration, and innovation aligns with our goal of improving the residential construction experience for homeowners, trade and market partners.
We're looking forward to watching Alair Kirkland develop the best custom homes and remodeling projects in the Greater Seattle Area.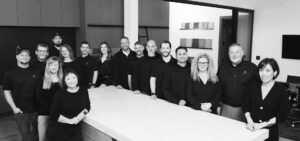 Putting the client in control
More than a decade ago, Eakman started his business with a mission: to change the way people feel about residential construction companies.
"Through courage, communication and customer focus, we will be fair, we will provide value, and most of all we will care about our clients and their experience," vowed Eakman.
Despite the apprehension common with many homeowners during a building project, Eakman said he has focused on providing fair, valuable, and client-focused building experiences. This commitment to reliable homebuilding has been the foundation for Eakman Construction's custom homes and large-scale remodeling services throughout Kirkland, Bellevue, and Seattle.
Now, Eakman is ready to scale for growth. With those same values as the foundation, Alair Kirkland carries the consistency of Eakman's legacy business while gaining more resources to expand.
"Joining Alair is an exciting new chapter for our Kirkland team," said Eakman. "We have an opportunity to collaborate with expert builders and receive additional operations support, services, and marketing, all while continuing to serve the Seattle area with the same talent and values that have propelled this business for the past decade."
Building from experience
Alair was not the first to be impressed with Eakman's approach. In the past several years, other organizations have recognized Eakman and his team with several awards.
In 2020, the trade publication Pro Remodeler named him one of the Forty Under 40 industry leaders. Pro Remodeler cited Eakman's command of remodeling projects in Seattle, one of the country's biggest tech hubs with scarce property available, as one of the contributing factors to his nomination.
Then, in 2021, Eakman Construction won a 2021 Guildmaster with Distinction Award from GuildQuality, an Atlanta-based third-party customer satisfaction surveying company.
The award recognizes companies demonstrating exceptional customer service within the residential construction industry. Among 2,000 eligible applicants from across the U.S. and Canada, GuildQuality recognized Eakman Construction as one of about 400 businesses with outstanding customer care.
Living Better Starts Here®
Eakman said his vision of homeowner-first processes and Alair's philosophy that Living Better Starts Here® were a perfect fit.
"No matter how complicated the project is, we refuse to compromise on one thing: how the homeowner feels," said Eakman.
"Alair always says they're not in the construction business — they're in the business of improving lives. We want to create comfortable, modern homes for homeowners, and joining the vast network of resources at Alair gives us even more support to build better homes in our community."