From large projects like completely renovating your master suite to small undertakings such as repainting the door, there are numerous ways to revamp your living space and in turn infuse positive energy to your living space. Here is a range of home improvements that you need consider today.
Revamp Your Entrance
The home entrance, the interior foyer and front porch are all integral parts of your home. This is the first thing your guests see as well as the first thing that welcomes you upon your return home. Be creative about finding ways to arrange keys, shoes, and dog leashes among other items. You can hang a welcoming piece of art or family picture on the entrance wall. Go further and repaint the wall or add colorful wallpaper.
Shelves and Storage Space
Wondering about the easiest way to add storage space in your house? You can never go wrong with adding storage baskets and shelves to every room of your home. From the closet and pantry to the garage and bathroom, adding storage space will get things off the floor. With everything out of your way, your home is will give you more peace of mind.
Work On Your Garage
Many homeowners tend to neglect the garage area. If this sounds like you, now is the time to give your garage the attention it deserves. Adding a built-in cabinet, wire shelving, vertical bike racks and plastic bins will go a long way in enhancing proper organization. With more storage in the garage, there's less clutter in the rest of your home. This space is where many treasured items are regularly stored and it should be treated as such.
Add Plants
You don't have to re-landscape the entire yard to give your exterior a touch of class. Consider window boxes and potted plants around your home; they add color and greenery all over the place and improve the atmosphere. Even succulents have become popular plant pets due to their low-maintenance care regimen. Pops of fresh plants around the home are proven to help elevate your your mood. If you have furry friends, it is important to first exercise caution and read up on harmful household plants to avoid.
Light Fixtures
If you are using old boring light fixtures, then you might want to try something new and fun. Personalize and upgrade lighting outside and inside your home. Follow the natural trail througout your home. Take notice of the lighting starting with the entrance, living room, kitchen and finally the bedroom. Consider adding stylish lighting options that resemble natural light especially during winter. Keep in mind that every room in your house should be well lit.
Wallpaper
Cover the walls of your mudroom, powder room, or laundry room with wallpaper. Modern wallpaper comes in an array of designs, colors, and patterns; the options are limitless. Pick bright and energizing colors such as yellow, red or go neutral with white. If you are uncertain, choose a temporary wallpaper that's easily removable without damaging your walls.
Work On Your Walls
It is time to work on the walls with scuffed up paint and holes. Patching up the holes and repainting the old walls is recommended. Choose shades that boost your moods as it such home improvements that will give your home a much-needed facelift.
De-Clutter
From old clothing to unused furniture, getting rid of unnecessary items is the easiest and most efficient home makeover. Go through everything you own and decide what to keep and what to purge. Sell stuff you do not require and purchase items you need. Feel free to also donate things you no longer need.
Artwork and Pictures
Decorate the blank walls with pieces of artwork or pictures you love. This could be nature paintings, historical art or modern art. A family picture can also improve the mood and look of your home. Don't hang too much stuff on your wall though- a cluttered wall will give the opposite effect. Take care to choose a few pieces you love and, after some time has passed, you can replace them with new favorites. This steady cycle is sure to keep you smiling through the changing of the seasons.
Clean the Tiles
Tiles are durable and convenient, but they are prone to dirt. Clean any tiles in the bathroom as well as kitchen, and if possible, hire experts for a deep clean. You can also do it yourself with baking soda, water, and brush. This simple home improvement can be done over the weekend and you'll be delighted at the results.
Bottom Line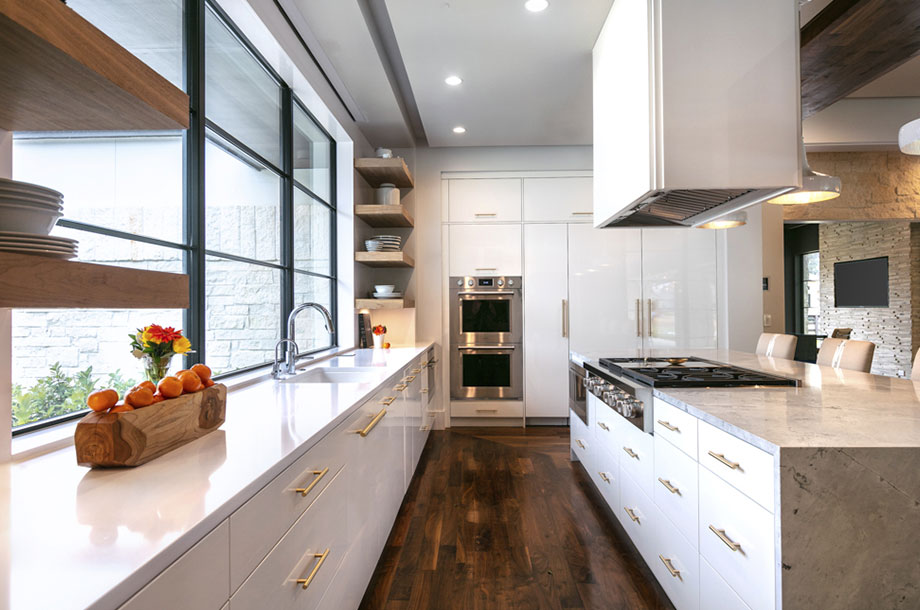 Now you have an idea if what will make you feel happier at home. Why not try out several of these home improvements today?