Homeowners today are preferring custom built homes in the 21st century. This comes as no surprise because the house gets built according to the owner's standards. You will be glad to know that a custom built home comes with bonuses in addition to making the house stand out from the crowd. If you are living in Houston and are wondering what luxury features to include in your masterpiece home, then this article is for you. Continue reading to gain insight into both interior and exterior features you can add to your home.
1. Outdoor Accommodating Floor Plans
A luxury custom built home calls for a panoramic view. It wouldn't make sense to live in an attractive area without savoring in the beauty. A home that welcomes the natural light and has an open floor plan can offer amazing scenic views while simultaneously portraying the architectural prowess it takes to construct such a masterpiece home. A custom built home can wow guests with with a split-level design such as a wall of full-scale windows, or sliding glass doors with oversized hinges. Simple planning helps to break down barriers and allow adequate flow of sunlight. You will agree that the outside view provided by such homes is unlike anything else.
2. Fashionable Walk-Around Closets
Walk-in closets have rocked many luxurious homes over the years. But recently, homeowners have embraced the idea of walk-around closets in their custom built homes. Why? Organized closets are simply magnificent! Designers help make them complete with impressive organizational systems such as built-in shelves and sprawling island dressers. Amazingly, this space comes in handy for your day to day life.
3. Amateur Chefs' Impressive Counter Space
Residents of Houston revel in the culinary delights around town and it's no wonder the kitchen is among the busiest rooms of your home. Bring your love for world-class meals to your home, by incorporating more counter space for the chef in your custom built home. Besides, self-taught chefs should have ample room to experiment. Unlike in the past, many cooks today appreciate extra space as they go about their work. It would, therefore, be a good idea to create a counter space in your masterpiece home. Such a space comes with immense benefits; the room is plenty enough to cook, serve, and host- all at once! Chef-inspired counter spaces transform kitchens into the homeowners' foodie dream space.
4. Entertaining Outdoor Living Spaces
If staying outdoors is all you crave when the weather is great, then an entertaining outdoor area for your custom built home is something you need seriously consider. Many modern luxury homes owners have embraced the idea of creating outside living spaces to enjoy excellent weather.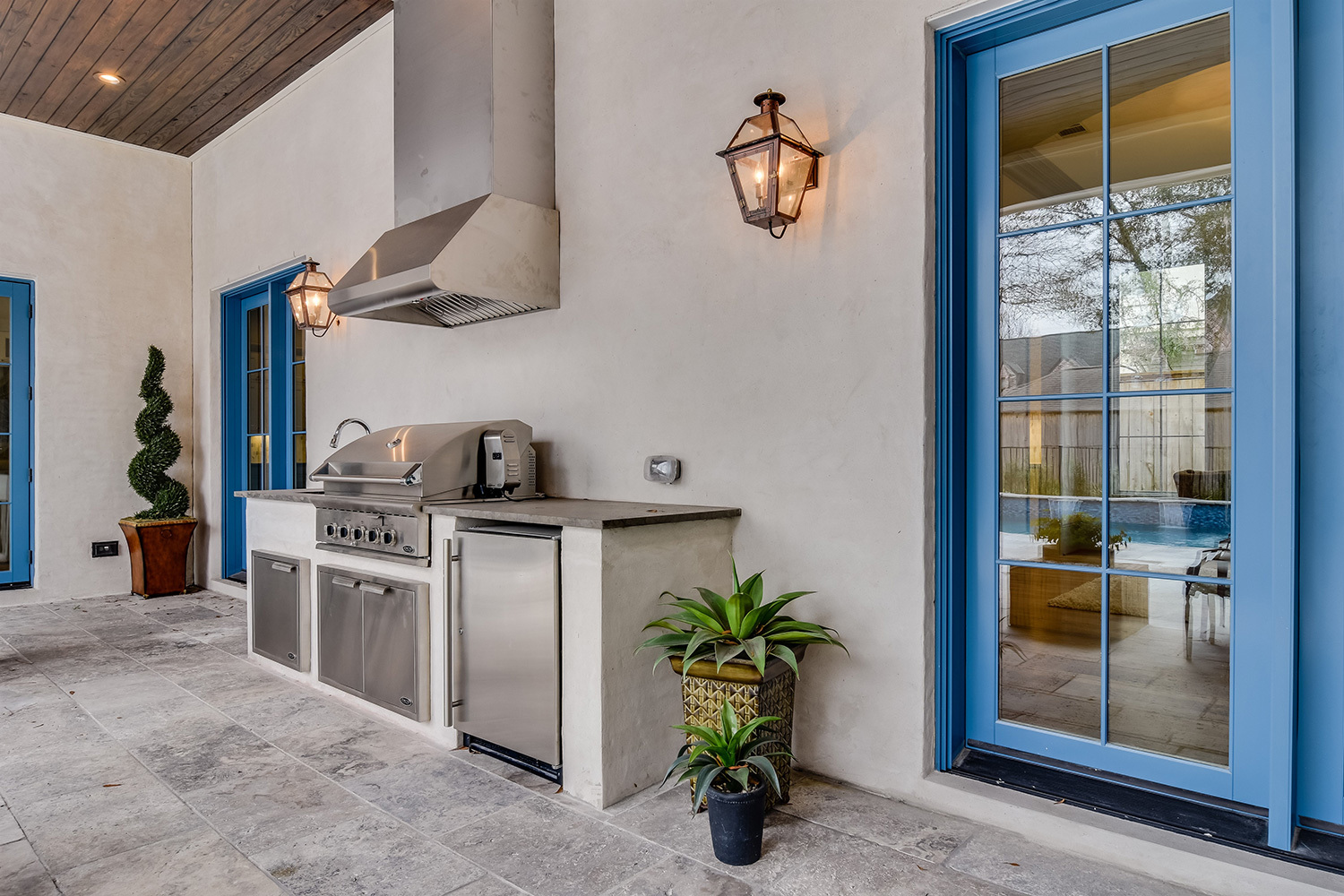 Alcoves adjacent to the rooms or areas where the homeowners uses the outside space for entertainment and relaxation is a step in the right direction. It can be in the form of an impromptu gourmet barbecuing, outdoor kitchen, or a custom-made fire pit made to enjoy cozy get-togethers during winter. The comfort, fresh air, and luxury will take your lavish home life experience a notch higher.
Conclusion
The above sumptuous features are part of many custom built homes found in Houston's market today. This list is a guideline to help you get a great result, but feel free to explore other options you have in mind. Choose a luxury feature that you like and enjoy as this is the secret to ensuring that you enjoy the value of every dime you shell out. Your custom built home is likely to be your forever home, and the best decision you can make is to make your living space all it can be.
Share: