Unfortunately, trust is not always a word synonymous with home builders. Our mission at Alair Homes is to change this notion. This is done by putting trust and transparency center stage in every project we take on.
Our guiding principle is to ensure we are delivering on our clients' expectations. We leverage our extensive expertise as well as trusted local partners to bring the vision of your home to life. When taking on projects, we expect the same high-level communication and client-centric dedication from each local partner we work with. That is why for our latest project we were happy to partner with the Oz Interiors team. Like Alair, the design team at Oz Interiors prides itself in its focus on the client; building a relationship that guides the design process and ends with the clients ideal home.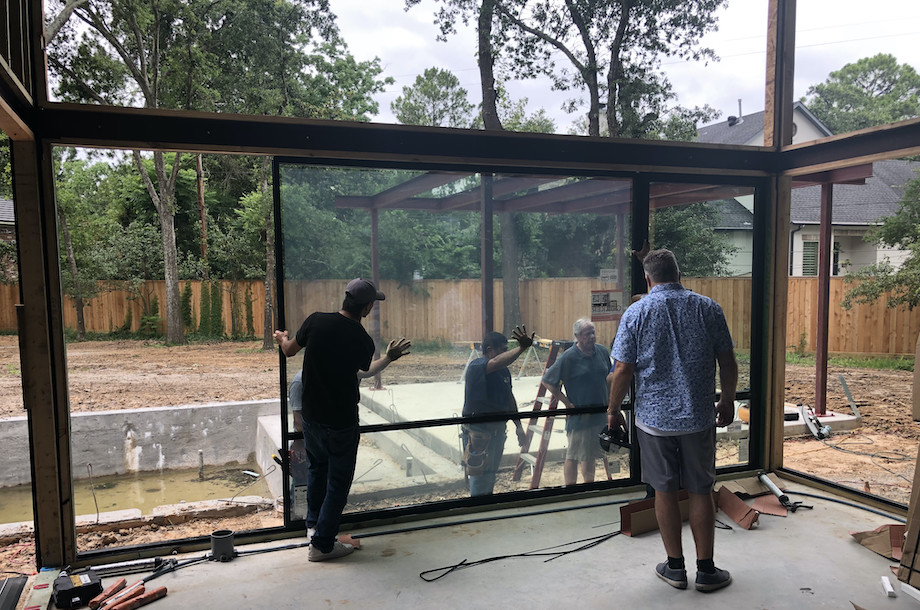 "Interior design means a lot of things to a lot of people. At Oz, it means listening…"
The client-centric vision that is the foundation of Oz Interiors perfectly aligns with the philosophy we lead with here at Alair.
At Alair Homes, we believe you deserve full transparency and control when building a home. We work with you to understand your goals for the project, your lifestyle, and your taste.
What is client-centric design?
The idea is simple: we actively listen to our clients. Meaning that design, planning, and construction are all developed with you, the client, in mind. From the first conversation to the last accessory placed in your space, we prioritize your vision– not ours. Active listening takes putting on your investigative hat and being willing to discover and understand what the vision for your home truly is. This requires experience and the right questions to get the heart of what your ideal home is. That is why we begin each project with a complimentary consultation to get to know you and you needs.
Then we partner with other like-minded professionals to bring your ideas to life!
"We believe teamwork and respect enhance performance and problem solving and we are committed to both." – Oz Interiors
We enjoy working with other leading market experts who value this kind of client communication. By building a strong relationship, they derive a design that reflects you and evolves as your vision does.
The Pebblebrook Home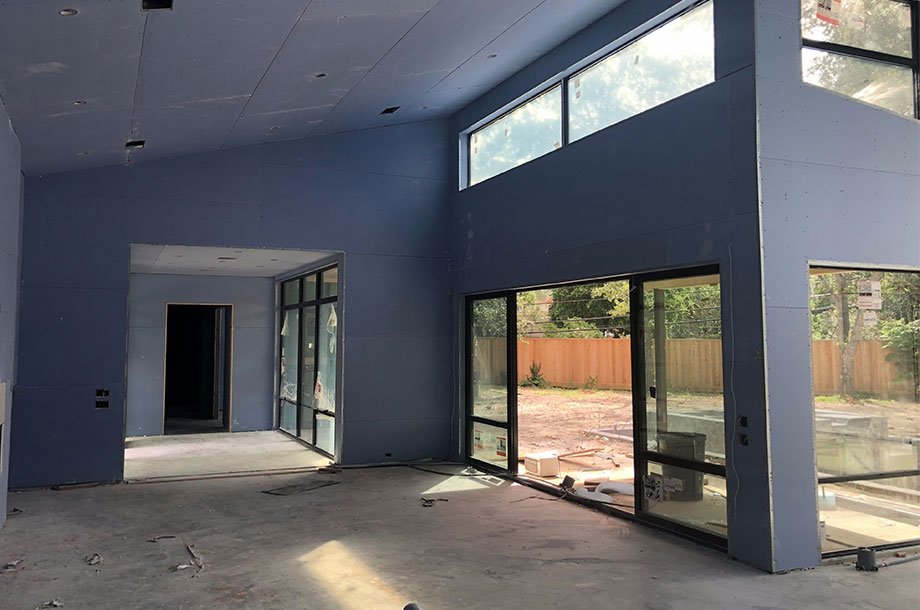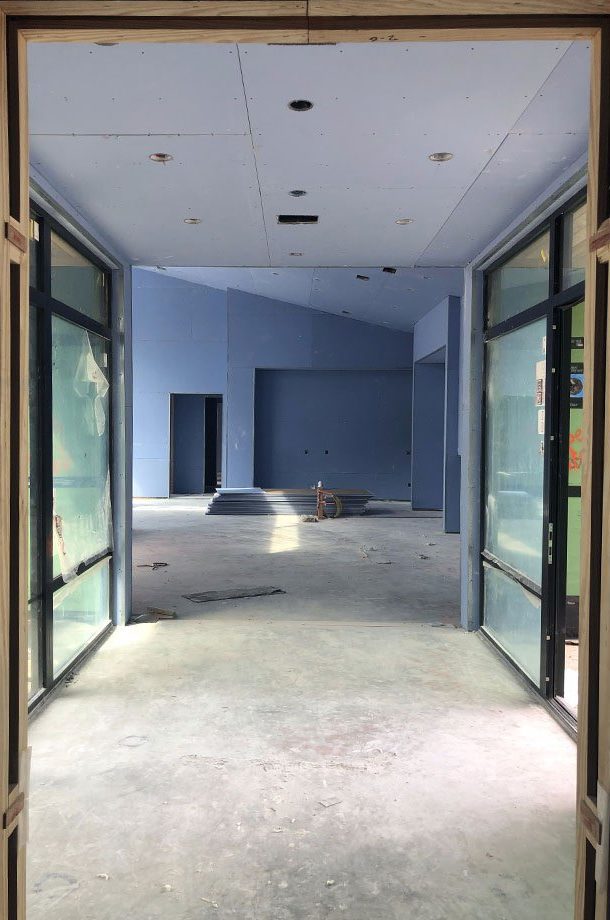 Now that we know how and why we place the client at the center of all we do, we are excited to show you how we've applied this client-focused approach to one of our latest projects in the Memorial area of Houston, our Pebblebrook Project. With its striking contemporary-inspired architecture featuring an exciting array of elements and textures. The home is tucked away at the end of a cul-de-sac surrounded by old-growth trees. The design focuses on privacy from the street, while making the most of an expansive backyard, showcased with sightlines from all the rooms of the home. Not only that, but maximum efficiency is prioritized to its core- like the hot water circulation system that flows through the home.
A Fun Active Home
Just spending a few minutes with the family of the Pebblebrook project, it is easy to see that they enjoy an active lifestyle. From their young children and friendly dog to their love of fitness and the outdoors, the design of the house derived its focus around accommodating and emphasizing space for activity.
"The home is intentionally simple: clean lines, not much clutter, giving room for all the activities that the family participates in. Not only do they lead an active lifestyle, but the house is in constant movement; it's a very fun and active house." – Oz Interiors
From Design to Reality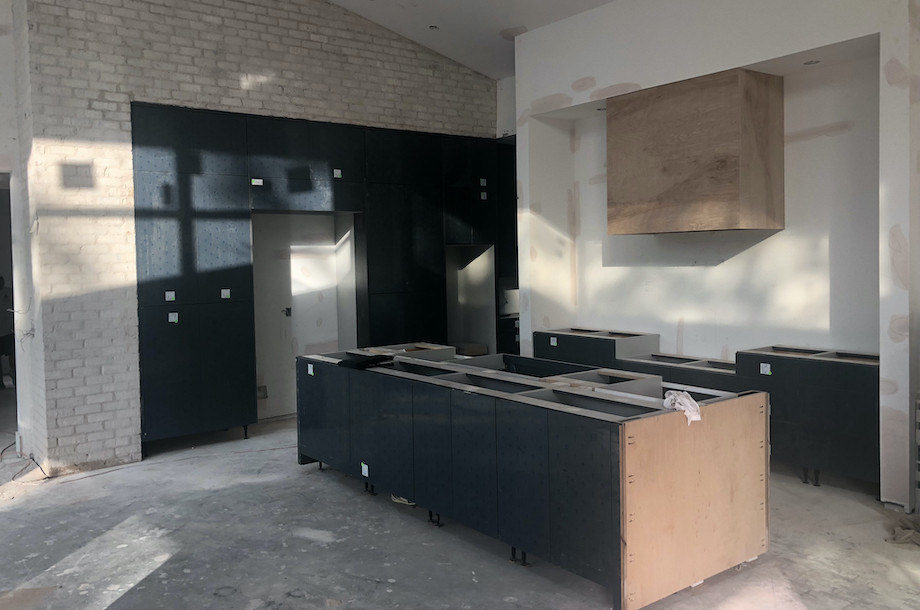 The loft feel and look worked well with the goal of low maintenance and space. We utilized industrial elements and materials: bricks, exposed wood, and concrete to create a clean and open feeling. The feel of the home is softened by the beautiful outdoor space employing expansive windows bringing in light and the natural elements of the landscape right into the house. These unobstructed views and modern interior features combined with high ceilings keep creates a welcoming space to match any active lifestyle.
Client Care: Indoors and Out
While Oz Interiors treated the indoor space, we catered to the yard to ensure the outdoor area was fitting of the stunning features inside. This lot left plenty of room for a beautiful outdoor space.
[beforeafter]
"The inspiration for this home came from watching our client interact with their current house…" – Oz Interiors
Their existing home was a traditionally styled house with compartmentalized areas lending itself to clutter and lack of space. It was easy to use this as the starting place. From there, we continue to discover and evolve the design of the home with our client every step of the way.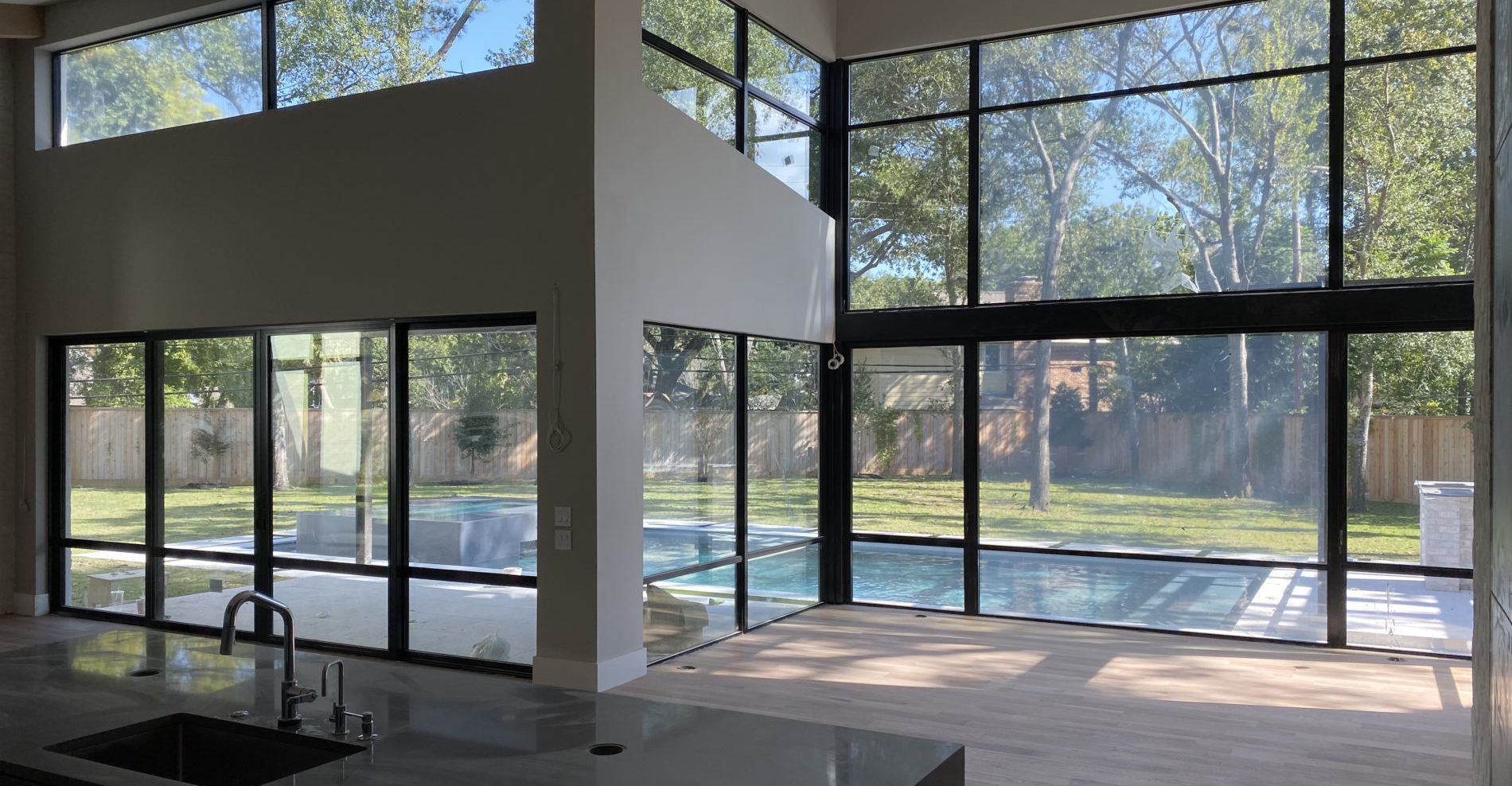 One of the more notable features of the home are the exquisitely designed glass walls framing, and letting in, the fantastic outdoor space surrounding the house. To complement these expansive glass walls, we chose eye-catching – yet unobtrusive – lighting that adds an element of interest within the to the simple and open design of the home.
Keep an eye out for the update!
We believe that in order to get a raving fan, we need to focus on our client's experience every step of the way. Our focus is beyond delivering an exceptional Home or Renovation, but on getting that hug at the end of the job, and having that client that gushes to their close circle of friends and family about their experience building with us. Because they feel like we've heard their desires, wants and needs and worked on their side, with them as their trusted advisor to deliver the end result a beautiful, custom solution.
Through our partnerships, we look to create more than just a beautiful house, but to connect with clients to create a meaningful space that they will cherish for years to come.
The Pebblebrook home is now complete and our clients are planning to move in in February! Check back soon as we will be adding an update to show the finished home. To learn more about the Oz Interior team, check them out at https://www.ozinteriors.net/ !