The time is right to finally realize your dream home. So, which is the better option: a custom built home or a major home remodel? It is a question that many homeowners ask themselves, and there is no easy answer. The right choice is a very personal one and depends on a number of crucial factors, such as budget, return on investment, building restrictions and so forth.
Initial Expense
The bottom line is that a custom built home will require a greater initial investment. That does not necessarily mean that a custom home will not provide a better return. It often will, but you have to face the practical limitations of what you can afford. Therefore, your first step should be to establish a realistic budget based on the money you have saved and the mortgage that you can afford.
Long-Term Value
A custom built home will generally offer you better long-term value. This is true even if you intend to live in your new home until the end of time. A term often used in this discussion is resetting the clock. A home remodel does not reset the clock. A remodeled 30-year-old home is still three decades old, and that will affect the value of the property. A new home is exactly that, and therefore, its value will be greater and its potential value based on the market will peak for a much longer period.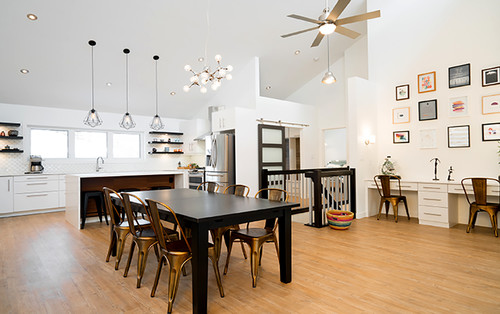 Obstacles to Construction
With the help of a builder, you can consider the obstacles that you may face. These can include zoning laws as well as homeowner association restrictions. You will face challenges regardless, but those challenges are certainly magnified when it comes to home additions and other new construction. It is advised that you know what these hurdles are up front and whether any might be deal-breakers.
Existing Footprint
A home addition or an ambitious custom home requires that you expand beyond the footprint of your existing home. If this is not a deal-breaker in terms of zoning laws and whatnot, then you need to decide if it is necessary for your dream home. If your current square footage just does not meet your needs, then new construction becomes a much more attractive option.
Your Personal Logistics
Where will you live while construction is underway? While it is highly recommended that you live elsewhere during a home remodel, living in the home is an option if your budget is tight. Living in the home will not be feasible with new construction, so you are going to need a plan, and you must factor the cost of that plan into your total budget.
Share: