When building a custom home, sustainability is important to consider. Sustainability is a way of thinking, building, and designing.
Passive Solar Design
For example, when designing a custom home, we can use passive solar design by facing the custom home towards the South with many windows. This will automatically collect heat from the sun and store it in masonry or tile materials used in the home, as well as keep the home warm during the day. At night when the home is cooler, these tile and stone materials will release the heat they have obtained during the daytime. In turn, keeping the home warmer in winter during the day and night without using electricity to provide heat. In the summer landscaping and awnings can be utilized to shade these South facing windows to minimize heat gain inside the home.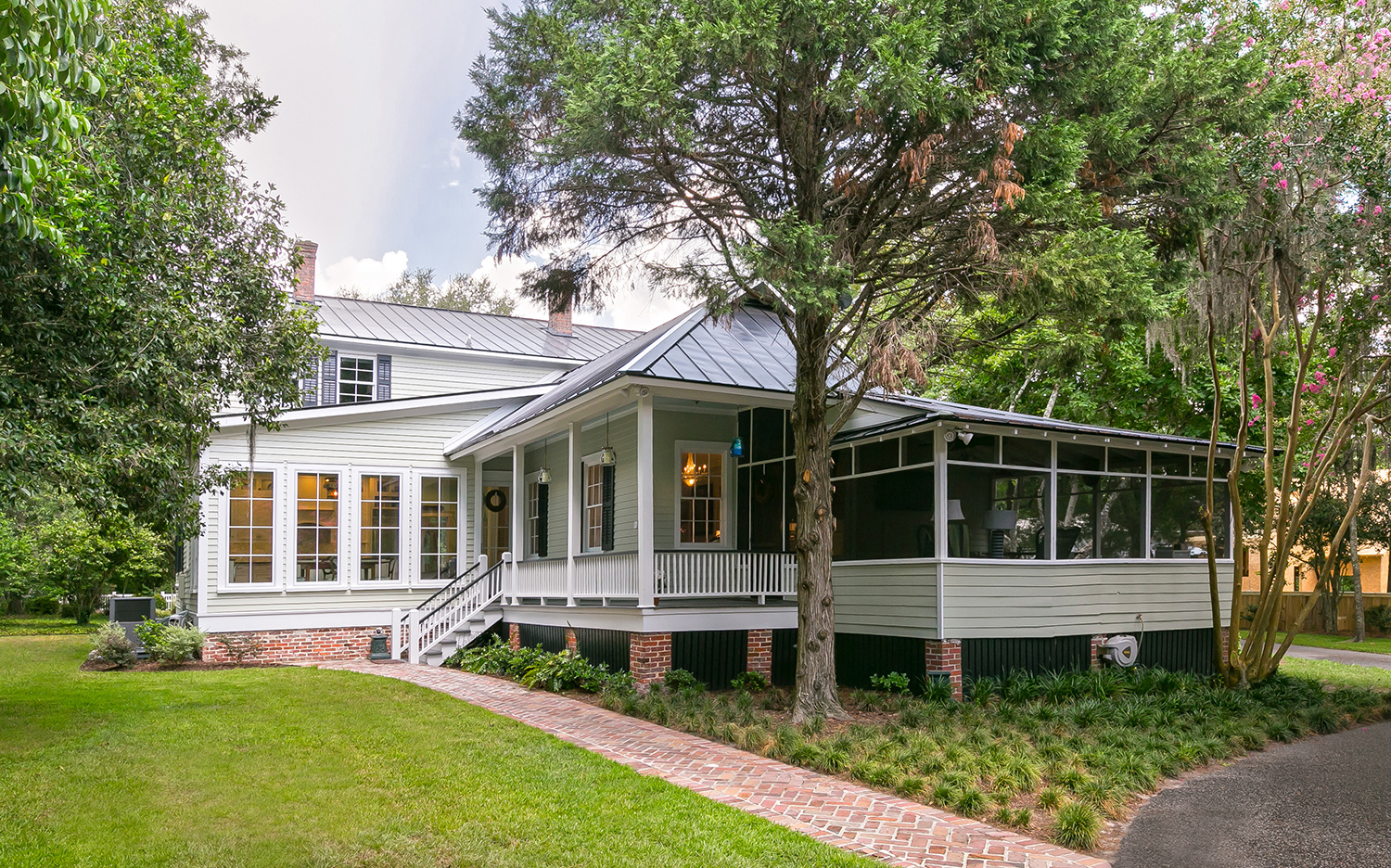 Environmentally Friendly Practices
We can utilize solar panels for natural energy, in turn lowering our energy usage and our energy bills. We can utilize green roof systems for a long-lasting, durable roof system that will also feed the environment and provide great natural insulation for the custom home. We can utilize greywater, which is relatively clean waste water from baths, sinks, washing machines, and dishwashers, for watering our plants or using the restroom, in turn conserving water and money spent on bills. There are many ways to easily utilize sustainable practices that will have a great impact on our buildings, environment, bank accounts, and our health.
Construction Materials & Techniques
To build a sustainable custom home, one must incorporate high-performance construction and development techniques, materials, and designs to conserve resources and reduce the home's impact on the environment. This means embracing energy efficiency, water conservation, resource conservation, indoor environmental quality, site design, as well as educating the homeowner on how to operate their new energy efficient home.
Energy efficiency entails high levels of insulation, HVAC systems, high-performance windows, and energy efficient appliances. Water conservation involves efficient appliances, conserving fixtures, filtration systems, and efficient landscaping. Resource conservation means using high-performance engineered wood or alternatives, allergen-free materials, recycled materials, sustainably harvested lumber and utilizing more durable products for longer lasting use. Indoor environmental quality means having effective HVAC equipment and insulation, using formaldehyde free finishes, and products with the minimum off-gassing or low VOCs. All of these components will not be considered when building a typical home. However, when building a custom home, you as the client will have the flexibility to incorporate as many of these items as you wish. This helps to produce a higher quality product that will sustain for many years to come.
Green Building Benefits
Building a green custom home addresses environmental issues such as ecosystems, air and water quality, waste, and natural resources. It has economic benefits including reducing operating costs, improving productivity, enhancing value and optimizing life-cycle. It has social benefits such as occupant health and comfort, improved indoor air quality, relieving local utilities, and improving overall quality of life.
Sustainable design encompasses not only the efficiency of the building and their sites through energy, water, materials, human health and lifecycle; but it also includes site planning, community, and land-use planning. Building a sustainable custom home can greatly impact the health and well being in its inhabitants and the environment in a extremely positive way.
If sustainable living is part of your plan, Alair Homes is here to help you build a green home that benefits the environment, community and your pocketbook. Contact us to learn more about your options.
Share: