From laminate and wood to stone, cork, and linoleum, there are many flooring options to choose from today. Even so, there are flooring options that are way above the rest and vinyl tops the list. When it comes to getting both quality and affordability, vinyl is as good as it gets especially now that a custom built home is perhaps what you have in mind. Vinyl's popularity continues to scale new heights and here is an article explaining why this is the case.
Price
For homeowners who want the look of wood without having to rob a bank, vinyl flooring is all they need. With vinyl, you don't have to compromise on style in order to save a tad more of your hard earned money. However, keep in mind that vinyl flooring varies in cost depending on the brand and the material used. Even so, compared to other flooring options, vinyl flooring still remains the pocket-friendliest despite the material used. Thanks to the cutthroat business competition today, majority of companies are more than willing to offer discounts – good news considering the current biting economy, right?
Versatile
Vinyl flooring is mostly in moisture susceptible areas (think kitchens and bathrooms). It does not warp like wood because it is water resistant. What is more, it does not rot or discolor from splashes and spills. Vinyl flooring comes with a vapor barrier that plays a major role in preventing water from sipping through the seams. Chances for bacterial growth drastically drop under these circumstances. What is more, vinyl does not trap allergens and dust like carpets do.
Style
Vinyl flooring will leave you spoilt for choice as it comes in different styles. With options such as natural stone, wood, and rustic barn, there will definitely be an option that fits your preference not to mention that it's also available in different sizes of planks. Feel free to mix and match the different styles to get a unique look. Vinyl flooring comes in different texture including hand-scraped and knotted. Running your hand across a plank will help you pinpoint the best option for your custom built home. Not even a hawk's eye will differentiate your vinyl flooring from the real thing, be it hardwood, stone, you name it. In a nutshell, you won't lack a style that's a good match for your interior decor, lighting and color.
Durability
You will agree that households with heavy traffic need flooring that is durable. The good news is that vinyl flooring is resistant to scratches, your bundle of joy can therefore play all they want without worrying about floor damage. Vinyl flooring also comes with a protective coating making it stain resistant. Vinyl is also able to absorb shocks better compared to other types of floors such as stone and ceramic. With a service of up to 20 years, vinyl is your best bet in terms of enjoying value for money as it won't even chip or crack.
Easy Installation
Vinyl flooring installation is as easy as ABC. Clicking and locking is at times all it takes to gift your custom built home with a stylish floor. In areas that have heavy traffic, however, it would be better to glue the planks. If you so wish, this can be a DIY project on condition that you follow the guidelines provided by the manufacturer. On the other hand, you can leave the work to pros like Alair Homes that have the necessary skillset to get a great result.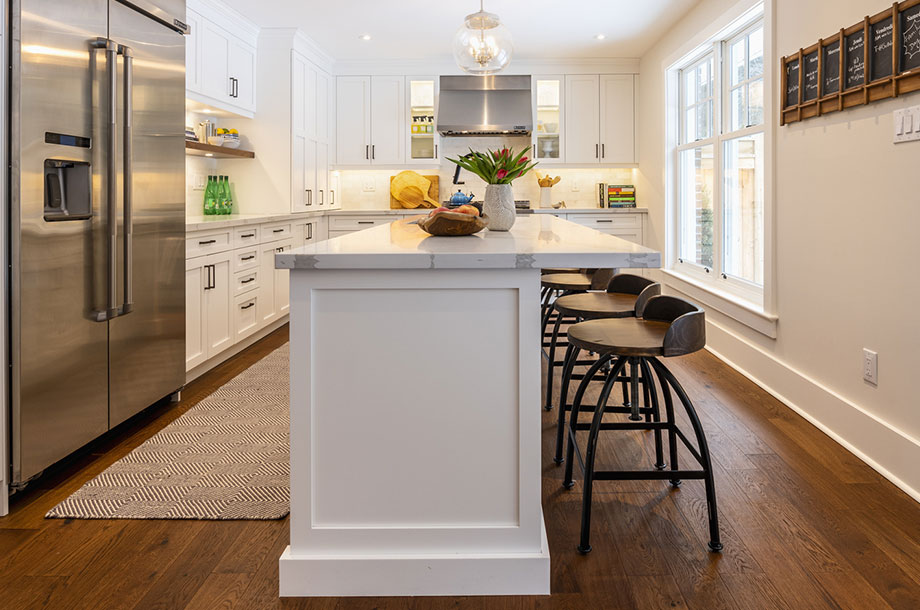 Your floor is the first thing people interact with the moment they enter your living space. You now know of the best floor to help impress. Remember that first impressions count and vinyl floor will help you get it right the first time.
Share: