Have you been dreaming about how great it would be to live in a remodeled home? As you look around your current home in Greensboro, you may see spaces where many wonderful memories have been made with family and friends. You may also see an outdated décor and an impractical layout that makes your home uncomfortable to live in. While there may be wonderful reasons to remain in the home, there also may be significant challenges that need to be addressed. One of the best steps that you can take to improve your space is to remodel it. Before you rush headfirst into this type of project, however, you need to understand more about the cost and the timing.
Exploring Design Ideas
If you take the time and spend the money to remodel your Greensboro home, it makes sense that the finished product should live up to your expectations. With this in mind, a good starting point is to clearly list your goals and objectives. Rather than state that you want to remodel the kitchen, explore design ideas.
What materials appeal to you? Which specific changes are you looking to make? Are there ways to minimize costs, if necessary, while still achieving the same finished product? Each design idea that you have impacts the cost and timing required to execute the project. Focus on each room individually, and allow plenty of time to research options. A good idea is to prioritize the items that you need versus those that you just want first. For example, you may need more storage space but want a wine cooler. Budgeting for new cabinets should take priority in this scenario.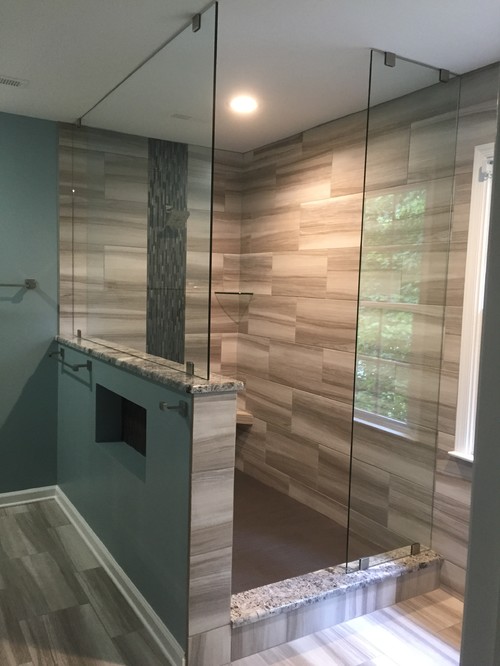 Understanding the Impact of Your Ideas
After you have a great concept in mind about the work that you want to complete and the type of materials that you want, take a closer look at how different design ideas affect the cost of your project. Remember that any plans that require the special efforts of a plumber, an electrician or a structural engineer will increase the cost of your project. For example, if you want to relocate your master bathroom shower to the other side of the room, a plumber probably has to install new pipes. This increases the cost and expands the timeline as opposed to keeping the structure in its current location and simply making cosmetic changes to it.
Getting Detailed Information
It is often difficult for an average homeowner in Greensboro to fully understand the impact of different design ideas or to creatively think about ways to save money while accomplishing similar results. However, an experienced remodeling contractor like Alair Homes Greensboro has the knowledge and insight to assist. Through a consultation, you can also get accurate information about the pricing and timing of your project. With this information, you can determine if you need to scale back the project or have room to think even bigger.
Remodeling your Greensboro home is an excellent way to improve the décor, design and layout to meet your current needs. Many homeowners find this option to be preferable to relocating, but the exact timing and cost of your remodel will affect your final decision.
Share: