When building a custom home, the selection of your flooring sets the precedence for the interior of your entire home as this is the first thing visitors will notice as they enter your custom home. Wood flooring is one of the most popular flooring options for custom homes. There are many different types of wood flooring such as hardwood, bamboo, and cork, but hardwood is the strongest of them all. There are different options of hardwood to choose from including, engineered hardwood, reclaimed hardwood, and solid hardwood. Reclaimed hardwood comes from salvaged wood from houses and barns, sunken boats or logs, or recycled siding and floors. This product can be utilized in its current state and will naturally have the knots and imperfections desired in today's market, or it can be sawn, re-planed, and re-finished.
Engineered Hardwoods
Engineered hardwood is made by gluing together a number of wood piles and putting a real hardwood veneer on top that can be anywhere from 0.6mm to 6mm in thickness. Although, if the veneer is less than 2mm thick, the floors can never be sanded and refinished. The different layers of plies glued together in an offset pattern gives this wood a more stable foundation and is much less likely to respond to humidity. In turn, you can install engineered hardwood over concrete subfloors, on radiant heat floors, and below grade, because they are less likely to expand and contract. The important thing to keep in mind with engineered hardwoods are the glues utilized to keep the plies together must be formaldehyde safe and the sealer and stain must also not emit any harmful chemicals into the home.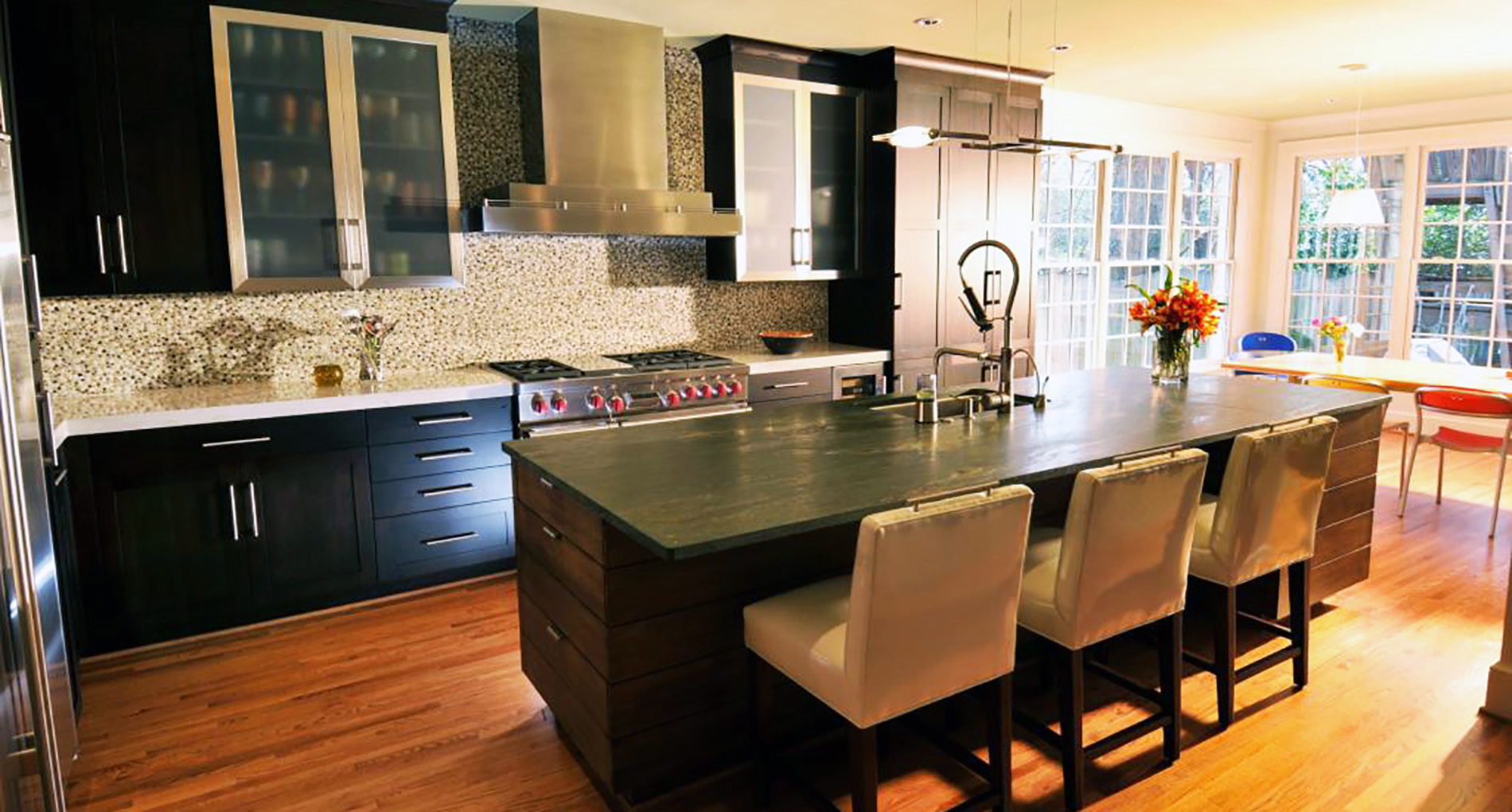 Solid Hardwoods
Solid hardwood floors come from trees that are cut into logs, then cut into rough planks. These planks are then sent through a machine that will "plane" the boards to become smooth and level, then they are sent through a machine to receive the tongue and groove edges that will hold them in place when installed. The tongue and groove application allows the wood to breathe, or expand and contract as a natural product does, after installation without creating gaps in the floor. After the boards are finished being shaped, they can be sent to the job site unfinished, or they are finished in the factory. They may be distressed as well as finished, or just finished and sealed. However, the important thing to note here is that non-toxic chemicals are utilized during this process. The beauty of solid wood floors is that they can essentially be restored to their original beauty many times by sanding and refinishing.
Choosing the flooring for your custom built home is one of the many important decisions you'll make throughout this process. At every stage, Alair Homes is here to help. Contact us with questions or to discuss your flooring options and the many other advantages of hardwoods.
Share: