SUMMER is fast approaching. While school is still in session, it's time to start thinking about how you'll keep the kids occupied, reduce the screen time and keep them active over the long break.
Just like home building and remodeling, having a great SUMMER takes planning. You have to choose the right activities, develop a plan, and finally, construct success. Alair Homes Greensboro takes pride in helping our clients realize their home building and remodeling goals, but with families of our own, we also keep abreast of the fun activities available to residents right here in Greensboro. After all, we have kids to entertain and families who we want to spend time with too.
Curious about some of Greensboro's best summer activities?
Check out this list of some of our top picks.

Summer Solstice
Saturday, June 22, 2019 from 2-10 PM in Lindley Park and The Arboretum
Celebrate the longest dayof the year with food, frolic, and fun. The Summer Solstice opens up the imagination with an immersive experience that combines local artisans, dancing, music, song and fun throughout the festival and on three lively stages. Some of the fun entertainment includes A Parasol Parade of musicians with The Paperhand Intervention Puppets and the thunderous rhythm of Sandy Blocker at the Drum Circle. But wait! There is more. Check out the Solstice website for all the details about this and The Fire Finale!  http://www.greensborosummersolstice.org/
The Eastern Music Festival
June and July 2019 On the Guilford College Campus
Founded by Sheldon Morgenstern, Greensboro's Eastern Music Festival is one of our most popular local treasures and currently enjoying its 58th year of providing unmatched musical performances and fine arts education for the community. This year, the festival will hold a global perspective as guest artists from the world stage perform and teach in the "summer music camp". Students rehearse and present full-length concerts in two Young Artist Orchestras. In keeping with their goal of a more personalized educational experience, the student to teacher ratio is 3:1 and there is a limit of 200 students. This shows in the excellence exhibited in the performances.
Is your budding or interested musician ready for this experience? There is nothing like the summer air wafting through the performance halls and the quiet anticipation of great music. Sign them up early to guarantee a spot.
Tickets are on sale now. Check it out at https://www.easternmusicfestival.org/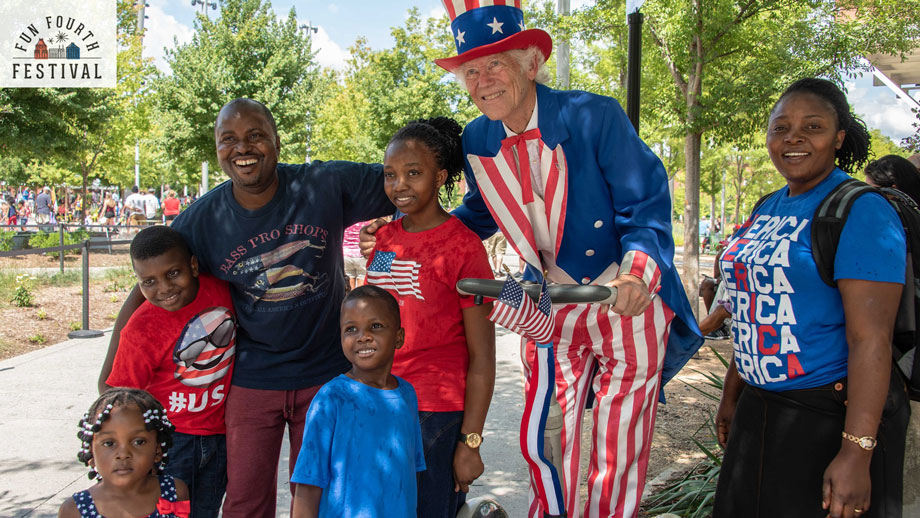 Fun Fourth Festival
Wednesday July 3 & Thursday, July 4th, 2019 in Downtown Greensboro
Join your family and the community family of Greensboro in a vibrant celebration of our community, our city and our country. Adrenaline pumping races, movement inspiring concerts, vibrant fireworks displays, and celebratory festivals abound.
Start out with the American Block Party on the 3rd from 7-10 PM with lively music, ice cold brews, and taste bud tantalizing food. Work it off on the 4th with the Freedom Run, or attend the Fun Fourth Street Festival with fun for the entire family and a little something for everyone.
More info is waiting for you here: http://funfourthfestival.org/
Home is Where the Heart is
Greensboro is a great place to live, laugh and play.  Alair Homes Greensboro can make it even greater by helping with your new home build, an addition or a kitchen and bath remodel. Our commitment to building a better community shines through in everything we do. We hope our list of favorite summer events will spark your imagination to get out and enjoy all that Greensboro has to offer. If you see our team at any of these fun celebrations, stop and say hello, and if you're ready to build or remodel your dream home, we're here to help with that too. Let's sit down and talk about your goals. Here's to making your SUMMER a great success.
Share: