When building a custom home, the selection of your siding material sets the precedence for the interior of your home as this is the first thing visitors will see as they approach your custom home. You want to select a product that looks great and performs even better. Fiber Cement is a siding option that is very aesthetically pleasing. It comes in a variety of shapes, sizes, and colors to fit the design aesthetic of many different styles of homes. Options include planks, vertical, shakes, and geometric patterns.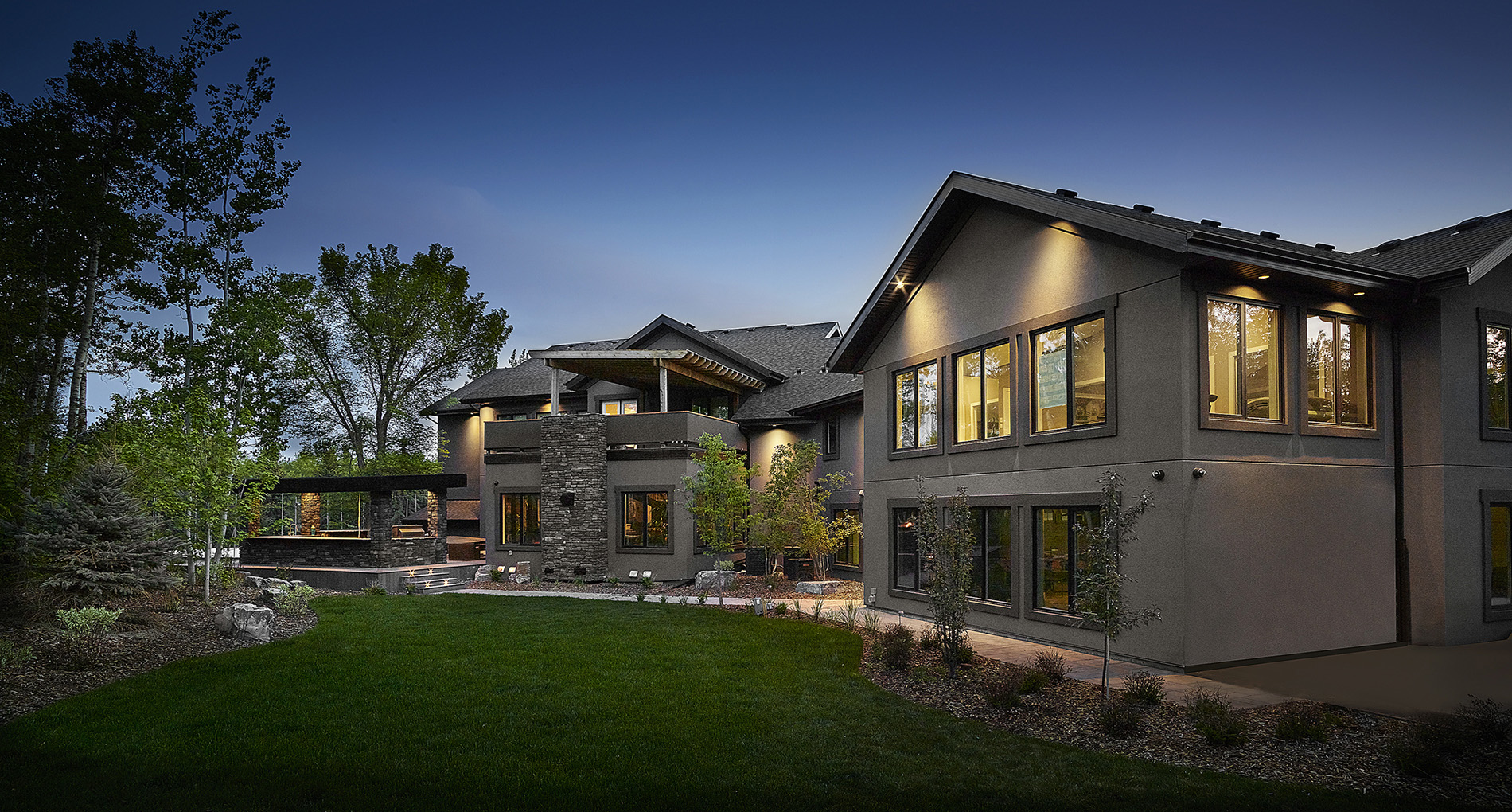 The Makeup of Fiber Cement Siding
Fiber Cement Siding is comprised of cellulose fiber, cement, and sand, which creates an extremely durable product that will resist moisture, pests, and fire. This product is known as a green alternative and higher quality product as compared to vinyl. Manufacturing of fiber cement siding products is very sustainable too. Most utilize wood from managed forests, recycling scrap material, and some facilities even reuse the majority of the water utilized during manufacturing. James Hardie, who founded fiber cement in the 1970s, is equally committed to sustainability. 90% of their materials are sourced from regional suppliers, and they employ waste minimization and solid waste recycling technologies to support Zero to Landfill initiatives.
Installation
Hiring an experienced professional is necessary when installing this product as there is extensive prep work involved. The utilization of sophisticated tools and carpentry techniques is also important to properly cut, fasten, install, trim, finish, paint, and caulk the siding. Lifetime maintenance for fiber cement siding is relatively low. With proper (minimal) care, the siding can last the lifetime of your home. Most manufacturers offer a 30 to 50-year warranty, although, refinishing is required within 15 years after installation. Other than that, only routine cleaning is necessary. Since this product can last the lifetime of your custom home, it is in fact sustainable. Fiber cement siding is a recyclable material. However, if disposed of, it will do no harm in a landfill as it gives off little to no VOCs during production or after installation.
The Right Option for Your Home
In closing, fiber cement is a great option for the siding on your Greensboro custom home. It looks great and is environmentally conscious as well as cost effective. At Alair Homes, we'll also ensure that your siding is professionally installed so that your investment is a smart one.
Share: