Designing A Space Kids Will Love
Are you tired of homework strewn out all over the dining room table every night of the week — and even most weekends? It's time to have a family meeting and get planning a homework space in your custom home. Let your kids get involved in the planning and preparation, too, so they will love the space you're creating (and actually use it)!
However, choose your space wisely. The Child Development Institute's website cautions: "It is important to note your child's learning style. For some, being in the center of the action is the best place for them to do their work. Some children learn better and do homework faster while being in the middle of a little bit of activity. In contrast, if your child needs lots of quiet and to be away from the center of activity, creating a workspace in the family room or den may not be optimal for that particular child."
Use Beds Wisely
Loft beds bring mattress up off the ground and create storage down below. They can add valuable space and a sense of organization to your kids' bedrooms. A desk and chair can be set up underneath the bed and, usually, there are some types of shelving and/or drawers that will help your child keep their paperwork and school supplies neat and tidy. If you have kids that share a bedroom, put two beds together on a long wall to create multiple homework spaces. The wall space above the desks and below the mattresses is the perfect area for dry erase boards, pegboards, inspirational posters, or a calendar.
Classy Closets
Is there a closet in your custom home that could function best as a homework space? If your kids need peace and quiet and no distractions — especially from a window — a closet homework space may be the ticket. A desk can hang from the wall but fold away when not in use. Just make sure the closet has enough bright light to make it easy for your kids to get their work completed.
What's the best part? Your kids can just shut the closet doors or add a tension rod at the top of the doorway with a colorful, chic curtain, so your kids can hide clutter after study time is over.
Playroom Refresh
Are your kids outgrowing their playroom? Clear the baby toys, and get to work adding desks, comfy bean bag chairs, and wall decor featuring inspirational words or quotes. Don't forget to add lamps for extra brightness. Paint part of the wall with chalkboard or dry-erase paint. Floating shelves help make items better organized but also accessible.
Put It Into Action
Now that you've planned on where and how to create your kids' homework space in your custom home, don't forget about actually maintaining it. Education.com suggests, "After you've created the homework area make sure it is well equipped with supplies. Have your children make a list of the items they use most often. Organize pencils, pens, crayons, rulers, etc., in handy bins that are easily accessible. Be sure to include a bookshelf for dictionaries and other reference books." This should ensure that your kids will love and use their study space over and over again.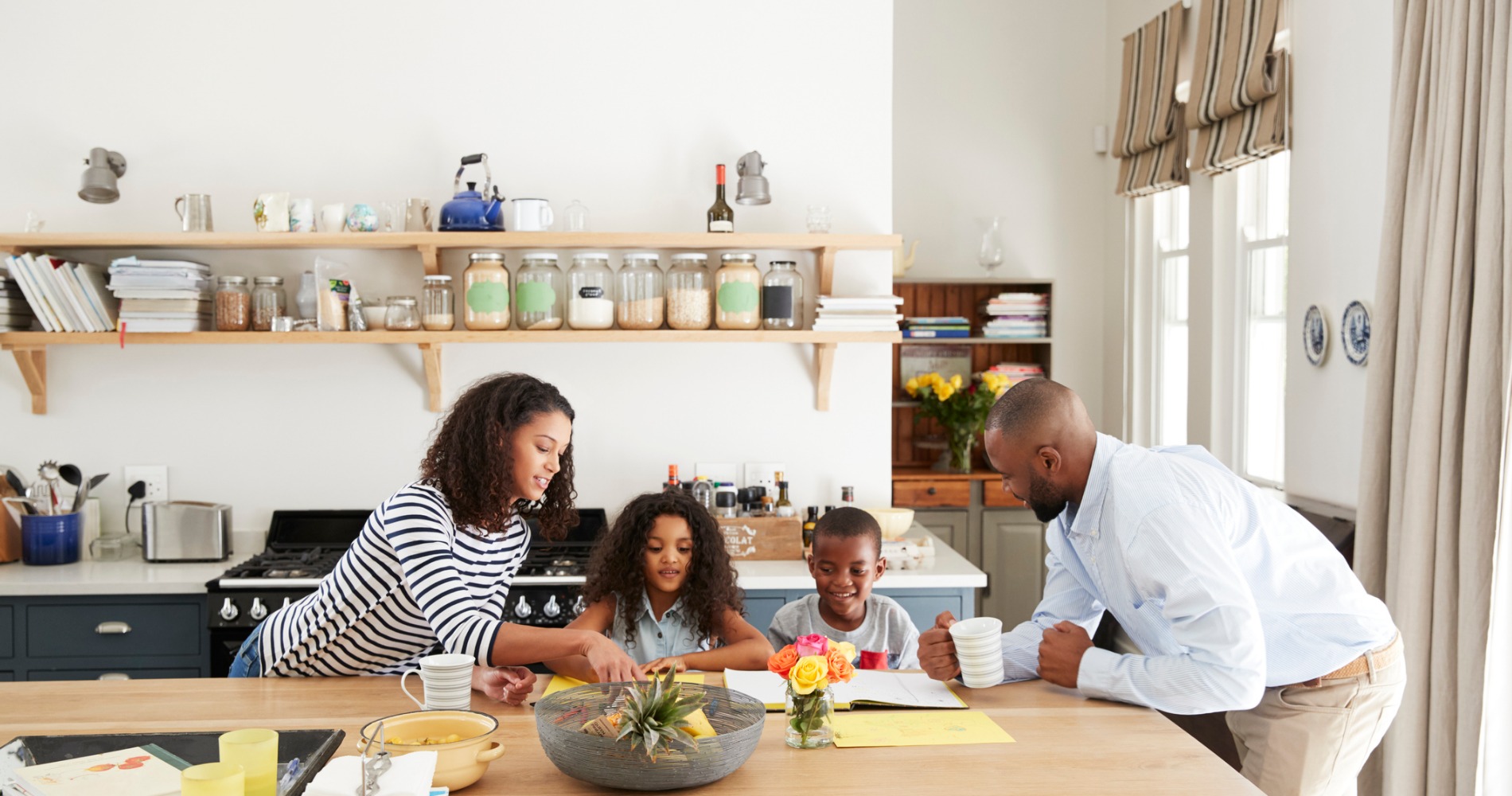 Take back your dining room table. Your kids may not like homework, but they are sure to love a homework space in your custom home that supports the love of learning. Inspire your kids today, and they will be leaders you'll most certainly be proud of tomorrow.
Alair Homes is here to help you design and construct a custom home that's perfectly suited to your family's lifestyle. Contact us today, and let's get brainstorming!
Share: