Do you have a construction project that you would like to start? You want to ensure that both you and your contractor are on the same page; so that the project can begin without a hitch. It is advisable to hold a pre-construction meeting with your contractor, at the very least, a week before the construction commences.
Alair Homes Dallas recommends discussing the following topics:
Miscellaneous Questions
Ask any lingering questions about how the project will go, like the number of people that will be on the property at any given time or billing, for example.
Site Protection
The significance of this point is for you and your contractor to designate the location of the construction zone and what the protection of the property will be like:
Tarps
Temporary walls
ZipWall
Having an idea of what needs moving, like furniture or pictures or anything that needs rearranging for the project, will indicate the protected areas or structures what may need restoration afterwards.
Trash and Parking Days
If it is necessary, contact the proper Dallas organizations to find out if you need permits for the parking of dumpsters. Make sure the contractor is aware of the parking availability for any other equipment – specially to respect the territory of neighbors and their spaces. It is important that the equipment is not blocking pickup locations for recycling and trash collection.
Days and Hours
Many contractors work for a construction company, that will more than likely have set working hours. Find out if your contractor will be working on weekends or in the evenings. Will the home be vacant or occupied during working hours? Having this dialogue will establish expectations.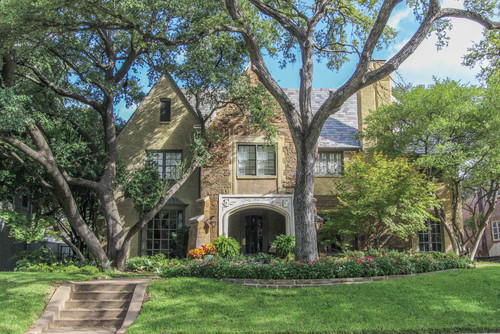 Your Neighbors
Construction can be noisy, and equipment can take up space. Inform your neighbors of the development so that they can know what impact your project will have on their environment, noise level or parking for example. Let your contractor know if he or she should be extra mindful of sensitive neighbors.
Utility Shutoff Locations
Show your contractor where the controls are for the electrical panel, water, and gas.
Security
If you have an alarm system, many companies will allow the use of temporary codes. The pass-code will be different from your actual code and will be invalid after completing the construction. This way the contractor can have access to your home with no problems. If you are not going to be present when the contractor arrives, make sure if necessary, he or she knows where to find the key.
Pets and Household Workers
In your meeting, let your contractor know of any animals and also if you have cleaners or gardeners that are scheduled to be at the location at any time. Pets may need to be confined somewhere if they are going to remain on the project site. Be mindful that your contractor may not want to have any responsibility for them.
Contact Numbers
Be sure that you and the contractor have accurate contact numbers – most importantly, emergency contact numbers. Emails are good as well. Find out how project updates will be communicated. If you want, you can set up a reliable communication system of update times – emails, text messages, phone calls, and so forth.
Schedule Regular Meetings
Set a time that you can meet with the contractor during the construction. It could be weekly, every other week, or when the contractor accomplishes certain milestones.