A lush green lawn needn't be difficult to maintain. Artificial grass will keep your garden looking as luxurious as it does in the spring all year. It'll also reduce your water bills and make yard maintenance far less time-intensive. If you make the right choice for your needs, your turfgrass will serve you for many years.
Know Your Purpose
The artificial lawn you use for your ornamental flower beds won't necessarily suit your children's play area. Turfgrass products come in different shades, densities, materials, and heights. Each specification influences longevity, so your first step to choosing the right turfgrass is to consider how much traffic it will be exposed to. High-traffic turfgrass needs to be dense and fabricated to resist the damaging effects of the sun. Nylon tends to last regardless of the length of the blade.
Drainage
Drainage is a key feature, preventing mold formation and bacterial growth. This is often achieved through perforations in the turf itself, but the products laid underneath it are equally important. Carpet backing may be made from polyester, jute, or plastic. Polyester tire cord is regarded as the most long-lasting. An extra subsurface drainage layer will outlast alternatives. Dry drainage blocks leave plenty of room for heavy rains, but dryer regions can get away with a simpler drainage mat. The best turf will drain 30 inches of rain an hour per square meter. If you live in a rainy area, this is the standard your turf should meet.
Choosing Your Height
If you prefer a lush lawn, 30mm turfgrass will suit you. Turf measuring at 25mm is generally short enough for homeowners who prefer a neater look for their custom built home. Finally, 15mm turf is also available, but it's generally used for sporting greens. There is a subtle difference between the heights that make a great difference in appearance. Take care to choose a height appropriate for your location and lifestyle.
Density and Durability
The denser your turf, the more natural it will look, but this also affects durability. If your grass will be used by children or pets, your density should be around 3kg per square meter. For additional comfort, choose a turf roll with a softer bed and curved blade. This added cushion makes tufgrass well-suited for homes with young children. A softer impact means less worry for possible injury.
Pet-Friendly
Turfgrass is generally safer for pets than a natural lawn. Premium products are completely lead-free, and you won't need to use pesticides or herbicides to keep it lush. Synthetic grass also drains water away from the pile, preventing bacterial build up and dangerous black mould.
Colour
Artificial grass comes in a range of colors, which should be chosen to set off your custom built home and its landscaping. For a more natural aesthetic, choose a multi-tone product that includes varying shades of brown and green.
Budgeting for Your Turf
Your artificial grass will bring your utility bills down exponentially. It requires little more than a weekly rinse. Your budget should include preparation costs, maintenance, and installation. Skimping on the initial outlay could cost you more in the future if your turf is of low quality. It's more expensive to replace turf than to choose a quality product in the first place. A durable product will have a dense weave and excellent drainage.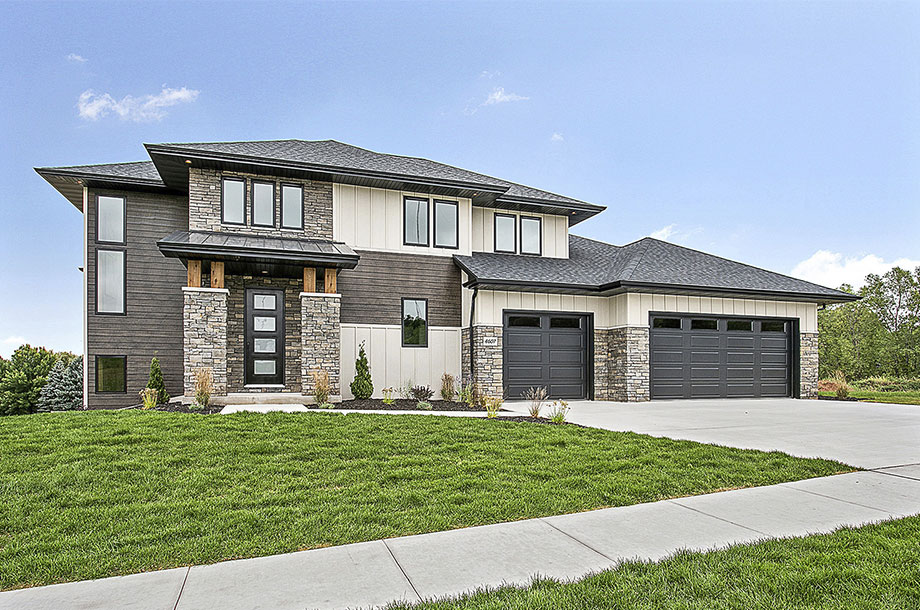 The softer the blade, the more comfortable it will be for children and pets, so look for a flexible fibre and a soft underlay. Strength is important, even in a softer pile, so choose a product that resists shedding and is free of volatile compounds.
Final Thoughts
Artificial turf is the perfect way to bring vibrancy to the exterior of your custom built home. The market is a mature one, with plenty of variety to suit every family. Wave goodbye to hours of mowing and say 'hello' to year-round lushness.
Share: