Making Multigenerational Living a Success in Your Home
Multigenerational living has been on the rise in the U.S. for over a decade and this trend, it seems, is here to stay as families of all backgrounds see increasing value, both tangible and intangible, in cohabitating with extended family members.
Whether it be because of the financial benefits associated with sharing costs and reducing expenses, the peace of mind gained by knowing that an elderly parent is living safely and comfortably nearby, or the security of knowing that no matter the time of day or day of the week an adult is home and available to babysit or help with your child's homework, more and more households are opting for this living arrangement over the recent norm of nuclear-family living.
This preference is changing the way in which homes are being built and remodeled in a big way.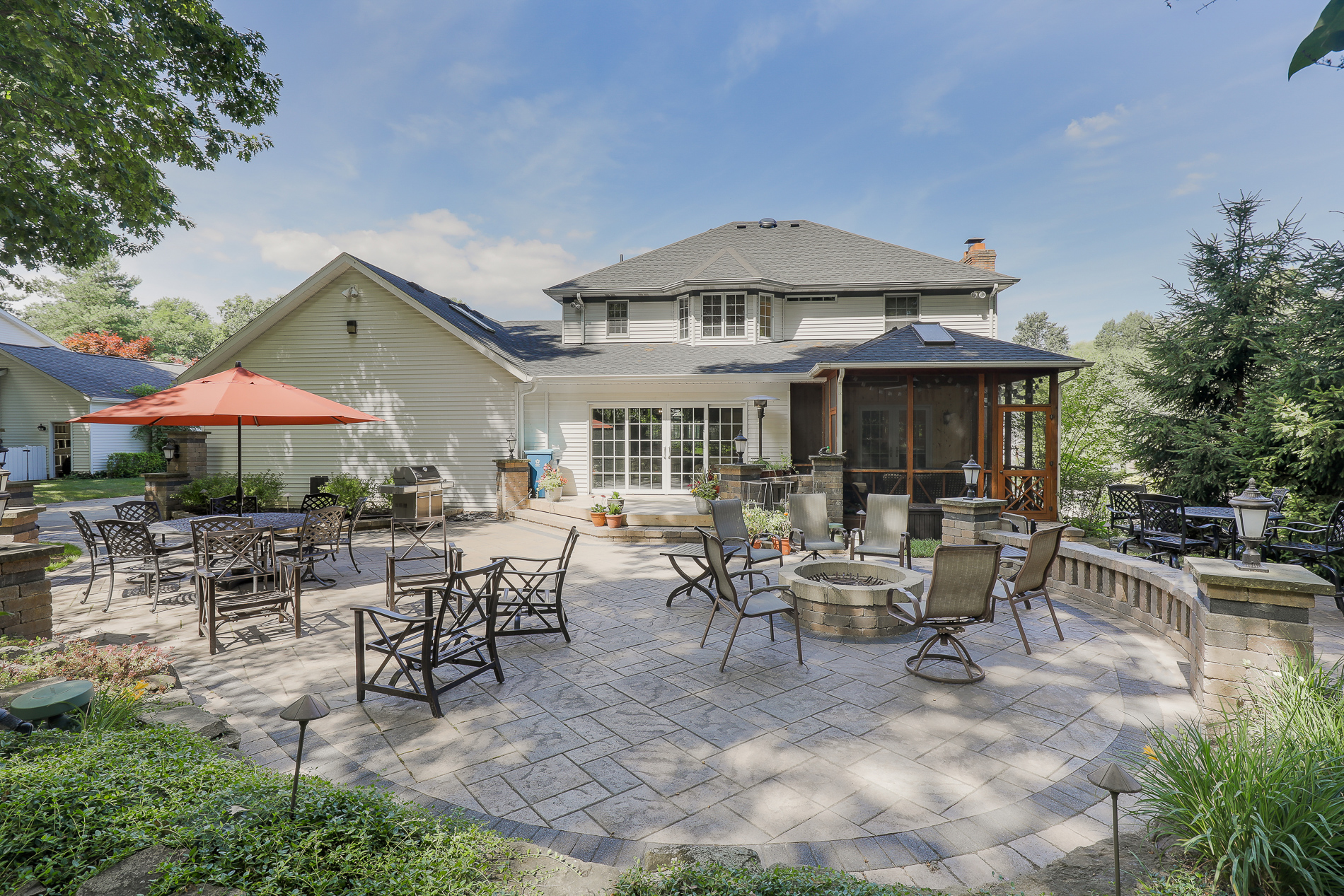 What is considered a multigenerational household?
A multigenerational household is defined as including two or more adult generations, or including grandparents and grandchildren age 25 and younger, according to a Pew Research Center analysis of census data.
Once the norm for Americans, the shift away from this housing model began after World War II when a booming economy emphasized small, suburban dwellings meant to house a mom, a dad, and their 2 children. Now, the economy is again a major factor in this shift of preferred homescape.
After the Great Recession of 2008, many millennials moved back in with their parents (making the term 'boomerang children' commonplace), marking the beginning of the return to multigenerational households. Now, as aging boomers look to reduce costs and stay more connected to their loved ones, they too are choosing to move-in with their adult children.
Making the transition from independent living to extended-family living can be challenging; there's a lot to consider in order to make the transition as smooth as possible. In a recent interview, Adam Kilgore, owner of Alair Homes Cuyahoga Falls, discussed  these considerations, as well as the multigenerational living trend as a whole, through the lens of a custom home builder and remodeler.
Are you seeing an increase in clients seeking remodels or new builds that accommodate multigenerational living?
Yes, absolutely. I've actually talked to a lot of potential clients about this over the last two years. Over the last year alone my company's managed four projects that were designed for multigenerational use.
It seems the driving reason for most clients that pursue this is really closeness of the family. It's about keeping the family together. A lot of our clients are in their 40s and 50s and their parents in the 70s and 80s. Both generations want to live in the same house for similar reasons. As grandparents are aging and children are growing up it helps to improve the family dynamic. It also is helpful in the day-to-day; grandma helps with childcare and adult children can help care for grandma (with her health, finances, etc.)
There are also clients who want to build additional space for college-aged children to save money, be home and have some privacy. Often, you can build or design for one of these uses, but ultimately use the space flexibly.
We did an incredible renovation where we rebuilt a garage and then turned the bonus room above into an apartment. The client intended the space to be available for a number of family uses: family visiting for the holiday, an apartment for their children as they became college-aged, and a place for their parent(s) to move into when the time was right.
Common knowledge says that in order to make multigenerational living successful, homeowners need a floor plan that allows everyone to live together and apart. Have you found this to be true?
Definitely. What we're commonly seeing interest in absolutely supports that. People are looking for attached garages with apartment spaces above or full-fledged suites with walkout basements or some other separate entrance.
We recently completed a really unique new home that was essentially four, independent units each with their own bathroom and kitchen space, that sat within one, ranch-style home. Each family member (three adult siblings and their aging mother) had their own suite. They were separate but together. It worked well for them.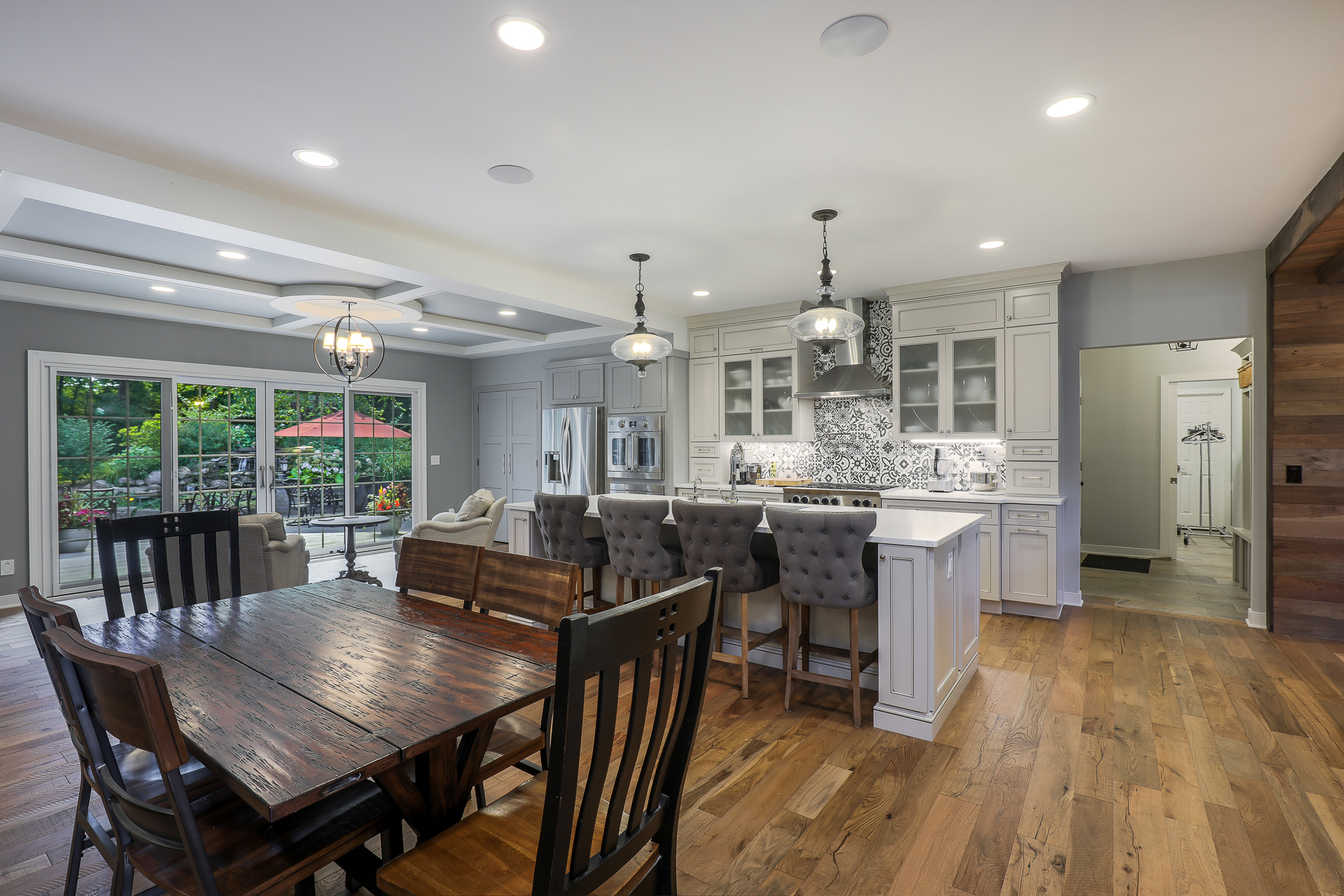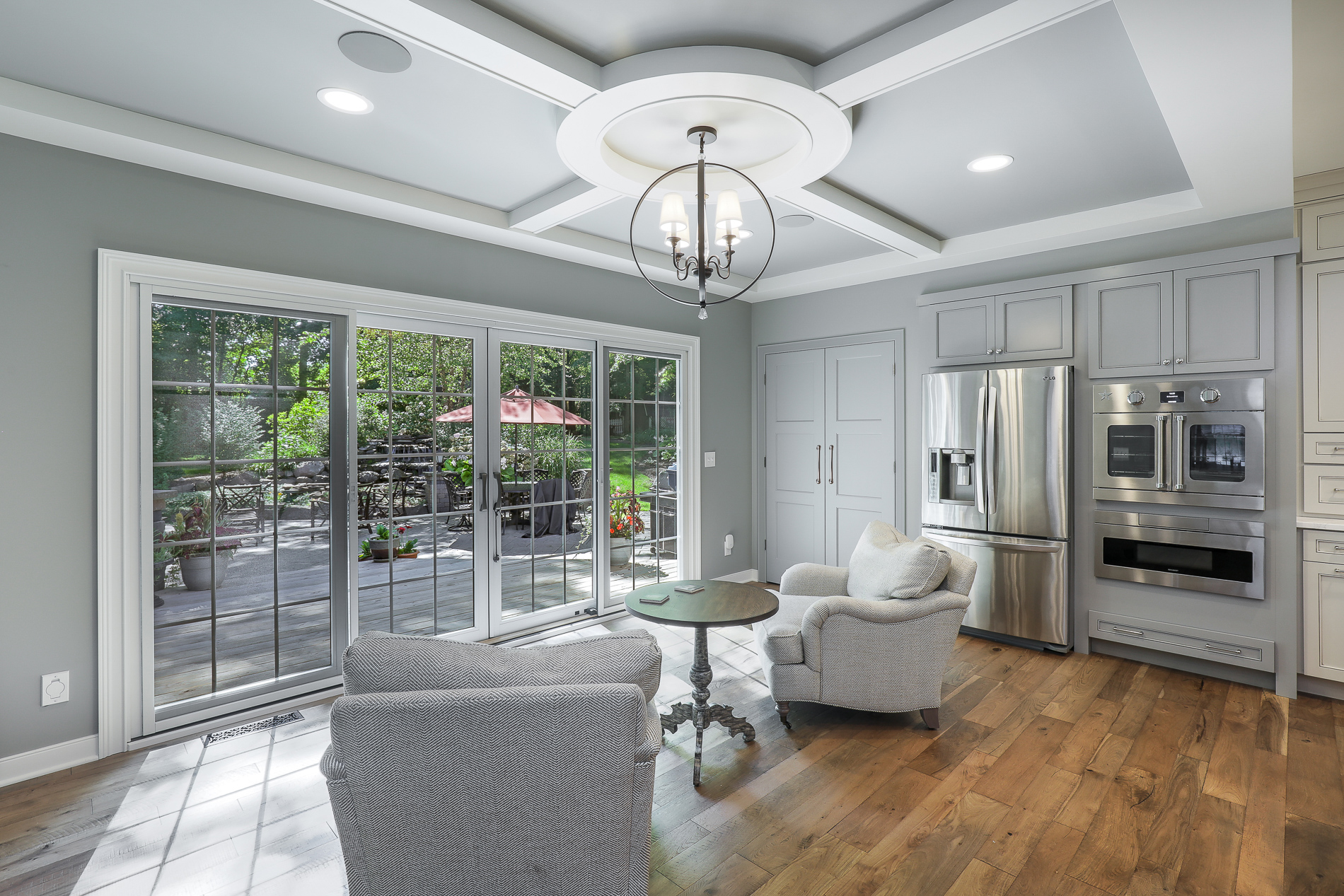 Aside from separate entrances and multiple bathrooms, how does multigenerational living affect the physical home?
It really varies case by case.  It's critical to understand the needs and wants of a client (and the family member they are bringing into the home) and make the best suggestion to help meet those needs. Often people forget to consider things like the need for additional space for vehicles once their parent(s) or child moves in. Not taking something like that into consideration in advance can cause a lot of tension once everyone is settled in. Thorough, thoughtful planning is key.
Accessibility can be really important, too. We're building an attached garage with a living space above intended for the client's mother (who's mobility is increasingly limited). In that case, we had to design space for and install an elevator within the structure. Had her change in need overtime not been considered, the space wouldn't have met their needs for long. Again, careful planning prevented future challenges.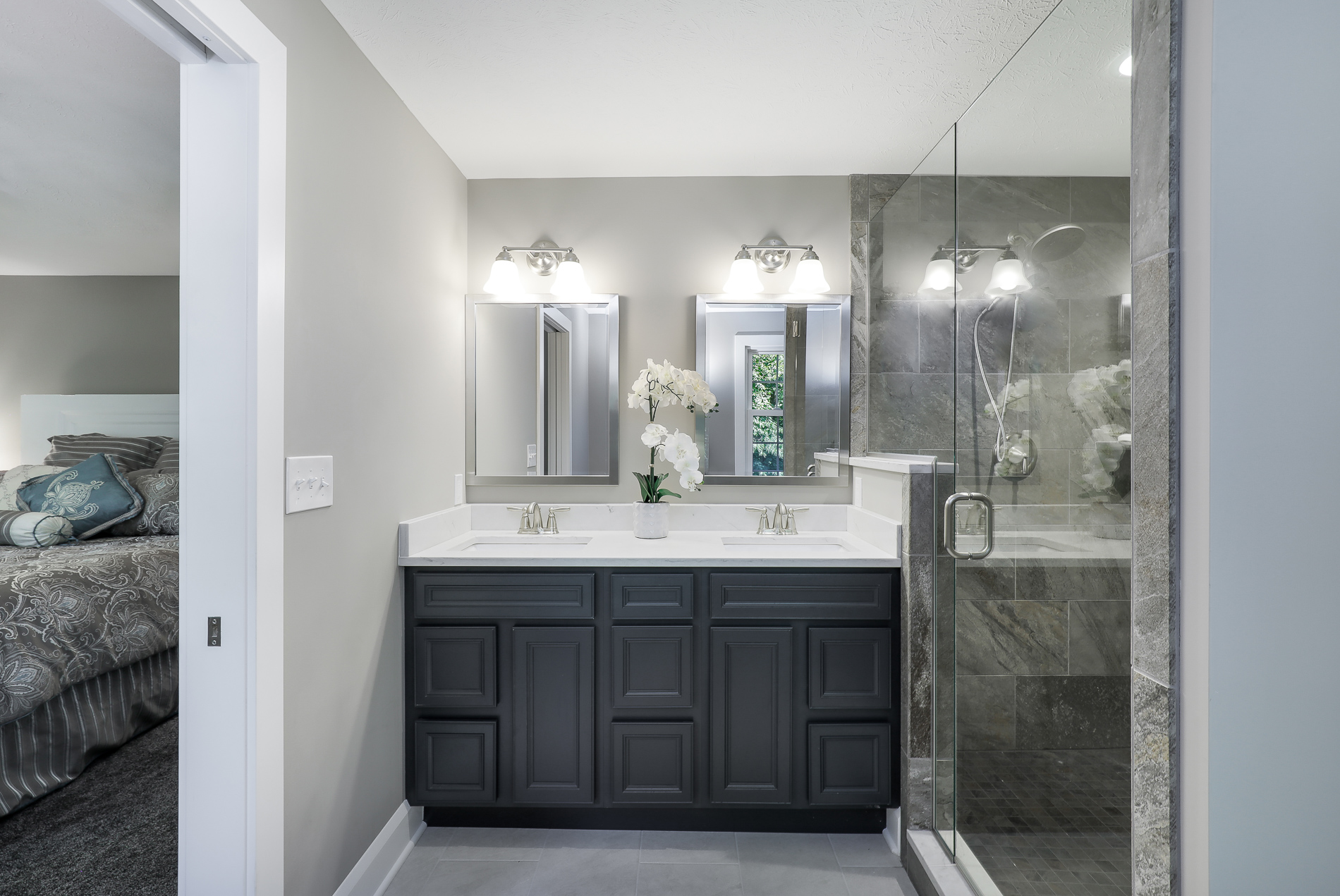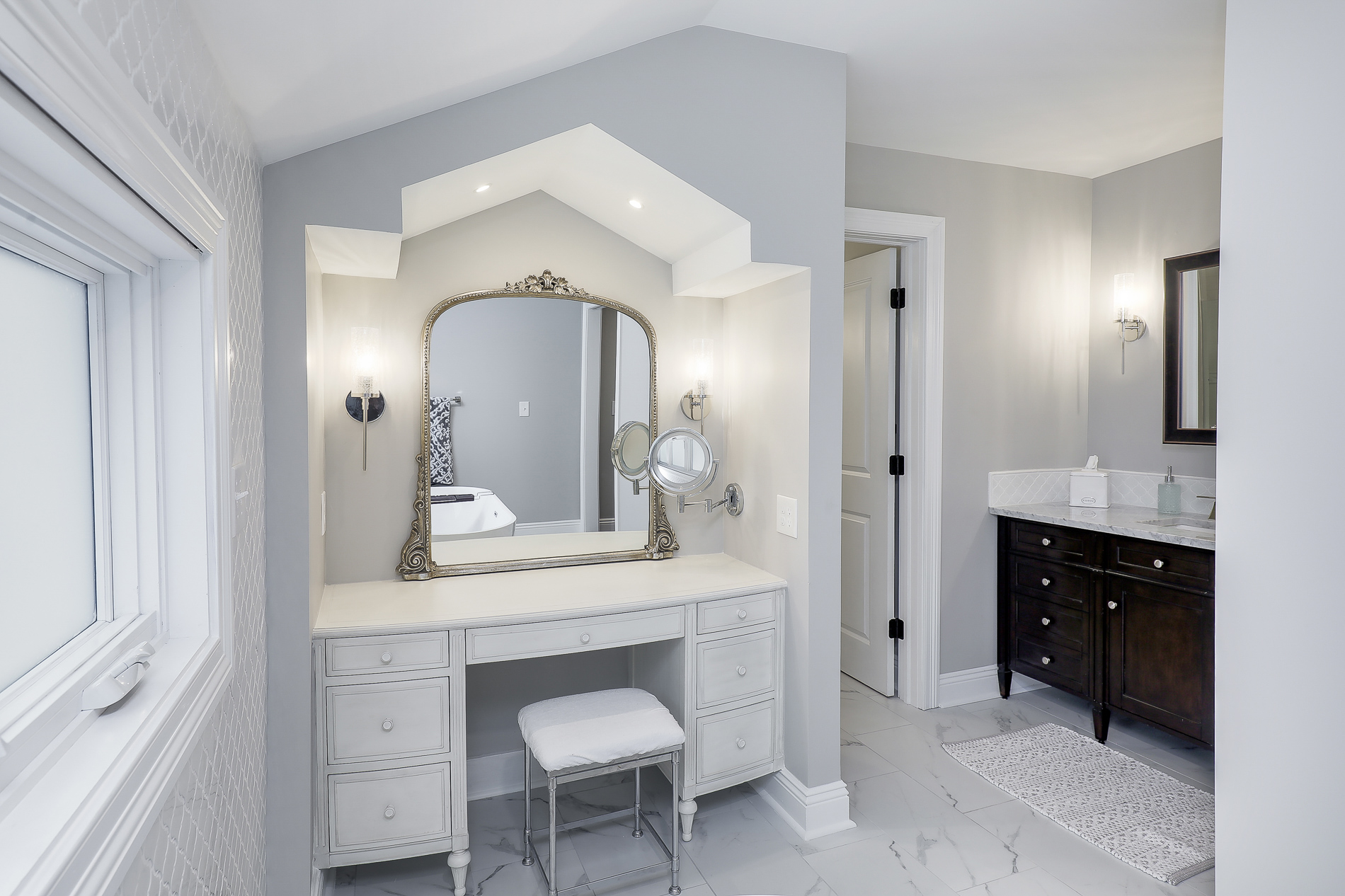 Given the unique needs of each client, and the variety of home building and remodeling choices available, what do you generally find to be the most satisfying home changes or features for clients looking for a multigenerational dwelling?
Smaller, first-floor, master suite additions are often the most bang for your buck and meet the base needs for multigenerational use. This type of addition can be versatile, too. That space can be used as a master suite for the homeowners first, then the use can be shifted as needed over time. The bonus space over a garage can also work well for this.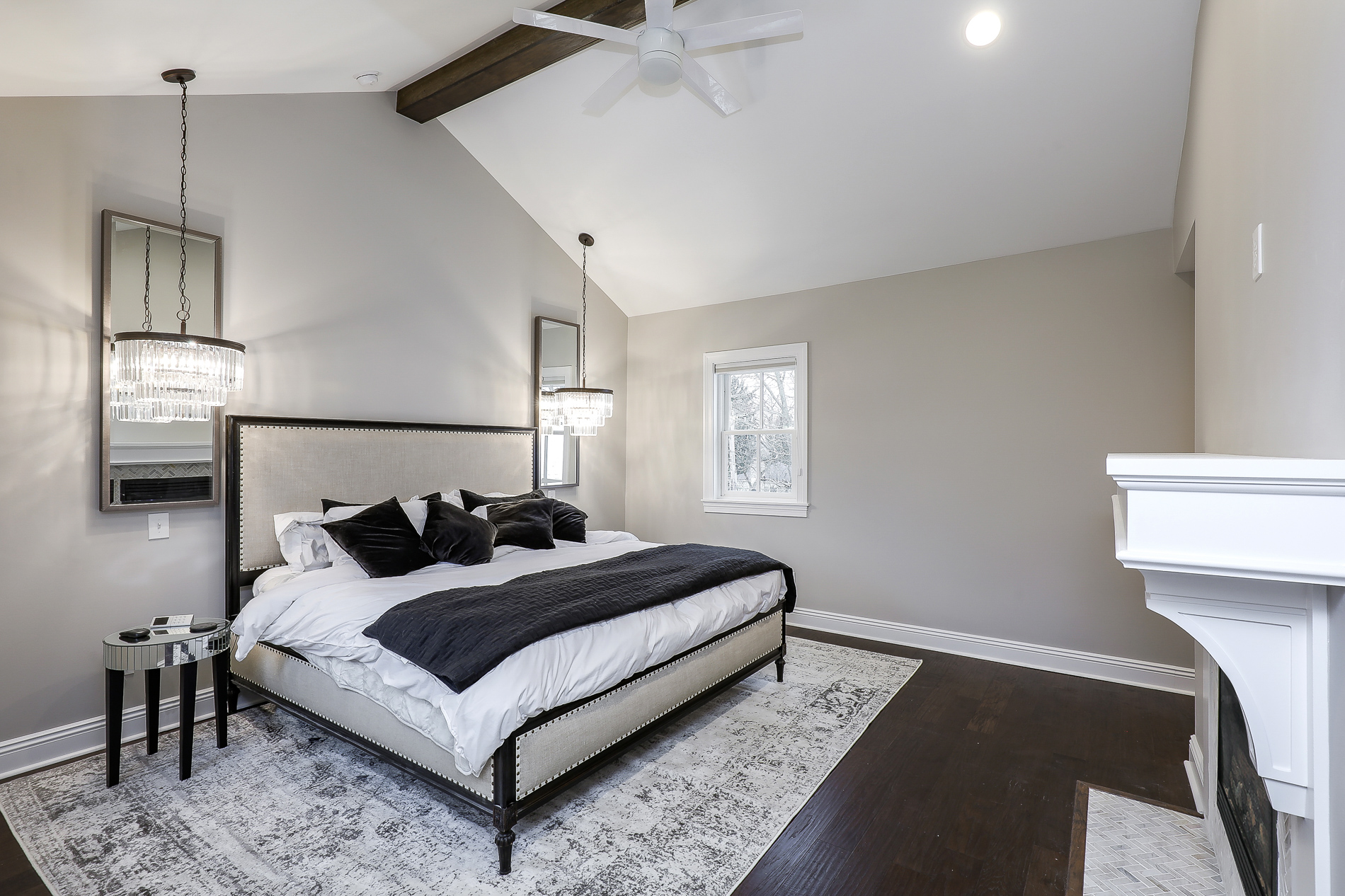 Have you found zoning to be a challenge when building a multi-gen dwellings?
Yeah. It can be. Most zoning regulations have been in place since the 1950s. It's one of the first things to look at with every single property or home that is considering this type of remodel or build.
Building suites onto existing structures (like a first-floor addition or an attached garage) can help get through these zoning challenges. Keeping the addition attached to the main house, even with a separate entrance, tends to be more easily approved.
What are the key considerations to designing, and living in, a successful multigenerational home?
Understanding the wants and needs of all parties, as well as their financial capabilities and desires. When we meet with a potential client, our goal is to do our due diligence up front before they commit to these sorts of projects.
Is the project feasible?
Does it make sense?
Can it be zoned?
Can we pivot and change the plan to meet zoning regulations, if needed?
Can the property actually support having a truly separate living space with a kitchen, laundry, etc.?
In some cases, it may be more effective to buy a new home or have the in-law buy a home nearby. We have to do a good job of educating people on a case-by-case basis to help them make the choice that's right for them.
Additionally, it's important to understand 'why' you want to change your living space. Building homes (or remodeling existing ones) to meet your family's unique needs can be a significant investment, and one you often won't get a return on; this type of building and remodeling isn't typically an avenue for improved resale value. Are you going to live in the home for the next forty or fifty years? If so, then this shouldn't be a problem. If not, you may need to reconsider your plan altogether.
Are you planning for multigenerational living? If so, don't do it alone. Contact the experts at Alair Homes Cuyahoga Falls to help you plan the perfect home for your family's needs.
Share: