When faced with either remodelling your current home to better meet you and your family's needs or building a new home from the ground up, there is a tendency to weigh the options strictly in terms of average costs, price per square foot, average time frame for a remodel vs a new build, etc. These are important, yes, but often oversimplify costs and the construction process. For example, in comparing the upfront construction costs of a remodel and a new build, it can seem obvious that a remodel (which is typically cheaper at the outset) is the better option, but this comparison doesn't consider the long-term value of the dollars spent. So, what is the best option? What should be considered when choosing between a remodel or a custom home?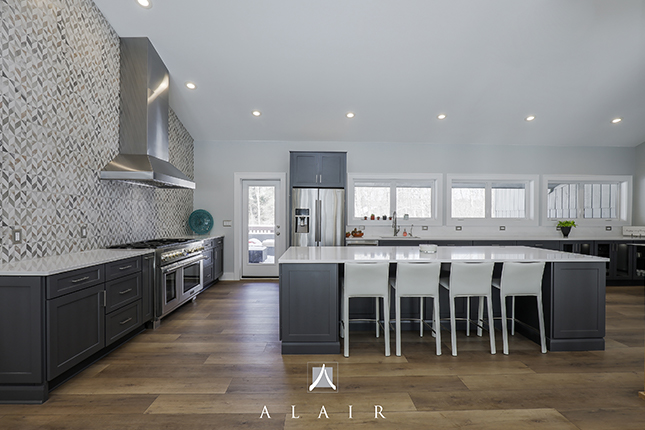 Custom Homes vs Major Remodel (An Overview)
Building a custom home from the ground up gives you the freedom to design every piece of your home exactly as you want. You start with a blank slate. You aren't forced to fit your design into an existing structure or layout; you can make design and structural choices which are greener and more energy-efficient which can yield significant cost-savings over time. Additionally, the entirety of the build is under warranty which means your costs of maintenance and repairs could be far less costly over time.
Alternatively, a major remodel allows you to make what you want of a space that you've already filled with memories and joy. It allows you to stay in the neighbourhood you love and the place you already call home. You can make smaller-scale energy-efficient changes over time, allowing you to reap some of those same cost-saving benefits over time that you may with a new build, too.
Construction Costs
Remodels and Unforeseen Costs
Budget is important. Consider not only how much you are willing to spend but how much you are able to spend. Increasing your budget just a few thousand dollars can be game-changing. If you're just updating a few rooms like the kitchen and bathroom, the cost is estimated to be under $100,000 though increasing the budget to $150,000 would make the budgeting process a little less stringent.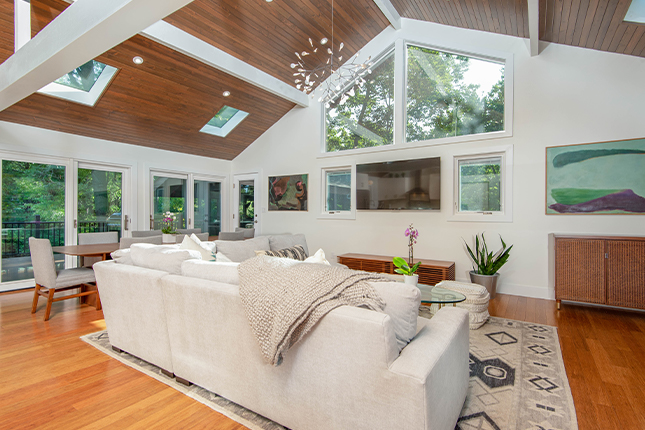 Our resident expert, Adam Kilgore, owner of Alair Homes Cuyahoga Falls and a 22-year veteran of the custom home building and remodelling industry, agrees. "This increase in budget will also account for a much higher level of craftsmanship, and better-quality materials with way less maintenance and warranty issues," says Kilgore.
Moreover, there is always the chance that unexpected findings will cause costs to rise. A new house won't be hiding asbestos, rotted wood, or an electrical or plumbing system that doesn't meet code the way your existing home may. These challenges often can't be discovered until after your remodel has begun. Knowing the difference between what you'd like to spend and what you truly can spend in advance of your remodel helps to keep a project moving in the event these types of discoveries are made.
True Custom Home Building
As for building a new home, there's a lot to consider when creating a budget. According to the National Association of Home Builders (NAHB), the average cost to build a house (for a single-family home) in 2017 was $427,892; however, this number is a bit deceiving. "This is skewed way too low; track homes bring the average way down. Most of our new homes are 2,700 to 3,200 square feet and cost $600,000 to $1,000,000. Many clients spend an additional $150,000 on the lot and $60,000 on-site development, too," adds Kilgore.
Whether building a new home or remodelling an existing home, the most effective way to minimize unforeseen costs is through thorough planning. Before any construction work begins on your project, your builder should have hard costs for everything from structural needs like framing to finishes like interior paint and plumbing fixtures. "This planning process is a large part of what attracted me to Alair Homes. They are the only builder I know who uses an open-book model with their clients. Every cost associated with the project is made available to the client for review and approval before construction actually begins. That clarity and transparency forces us to be so thorough and detailed that there are few, if any, surprise costs in a project. It's really the key to successful builds," explains Kilgore.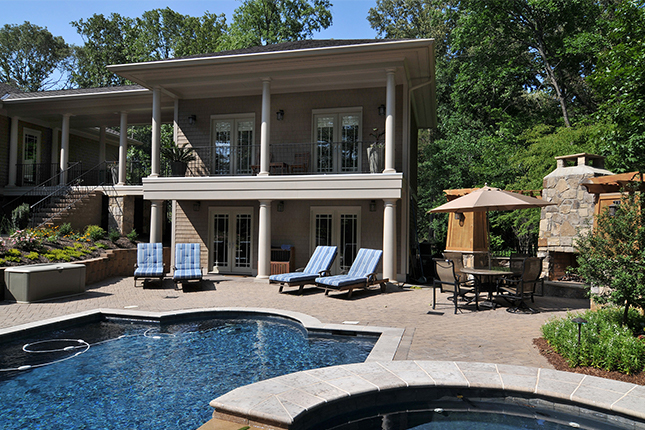 Construction Process
Time Frame
Because the size and scope of a remodel can vary greatly project to project, it's hard to estimate the timeframe from start to completion, though the most common home renovations take between one and ten weeks to complete.
Building a new custom home starts with site preparation, a process that can take as many as five weeks. Once the site is deemed feasible and preparation is complete, building can begin. Typically, a new and truly custom home takes between six and ten months to complete once ground is broken.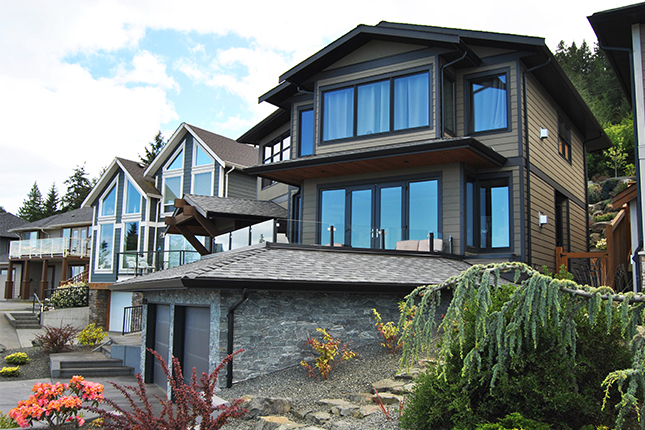 Site Preparation
Buying a lot that's already hooked up to public utilities can save you a lot of money…The catch is that such properties are hard to find at good price points and the style of home you can build will be limited by the lot's size and shape.
If you don't want to be restricted in these ways, you'll need to verify that your lot is buildable before you purchase it. The last thing you want is to have your heart set on a specific site only to learn that there are geological, zoning or permitting, or other problems that significantly hinder or altogether prevent construction. Your builder should check the site to make sure it's eligible for water, drainage, and other city services as well as ensure the site can get electricity, internet, and other critical home needs.
 The Decision
Ultimately, there is no right or wrong answer to this question. The solution for each family and situation is unique. The process by which you make a choice is what's most important: consider more than upfront construction costs; be flexible in your budget; ensure thorough planning; understand the entire process. If you take your time and all of these elements into consideration, you'll easily identify which option is best for you.
Share: