5 Biggest Mistakes to Avoid When Building A New Home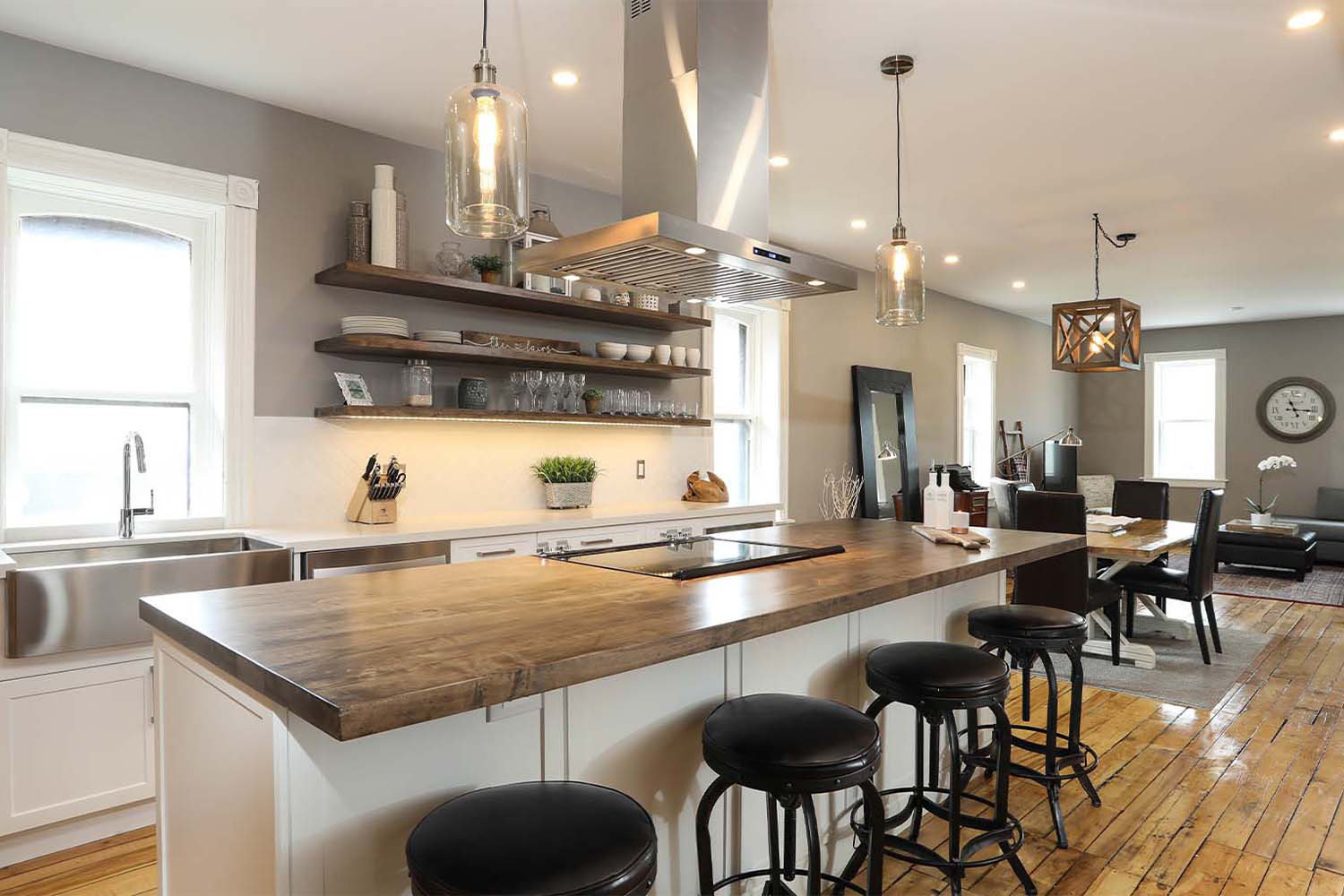 Building a new home can, and should, be one of the most exciting experiences of a lifetime. Unfortunately, there is a ton of conflicting information about the best way to execute your build and the biggest mistakes to avoid. Should you start with an architect? An interior designer? A builder? How much space do you really need?  Will having a room you intend to use as a home gym really motivate you start working out? Or will it become an extra-large closet for last year's clothes? Is selecting an HVAC system truly the most impactful choice you'll make in the building process? Can a house actually be designed to meet your needs now and in the future? 
It's easy to see why the process of building a new home can quickly go from thrilling to daunting. To help clear things up, and keep you thrilled with your home throughout construction and move-in, we've compiled the top 5 mistakes to avoid when building a new home.
Bringing in a Builder 
After
 You've Designed Your New Home
After all the time you've spent on Pinterest searching for inspiration and creating mood boards, it makes sense that you'd want to start designing as soon as possible. Why then, should you reach out to a builder, rather than an interior designer or architect, first? Because having a knowledgeable builder be a part of the design process means that you won't fall in love with a home that you can't afford to build.  
"Not having your custom homebuilder involved first, working in tandem and in partnership with your architect and designer so that you, the client, can control the budget and design from day one, is one of the most frequent and significant mistakes made in new home construction," says Adam Kilgore, owner of Alair Homes Cuyahoga Falls. As a custom home builder for over 2 decades, he's navigated clients through all of the most common mistakes of new construction. "The best way to control your budget while still getting the home you want is to have an experienced builder help drive the plans and designs. As builders, we're are very in tune with current labor and materials pricing. We can look at a set of plans and tell you if the cost of the home is likely to fall in your budget range or way above it." 
Beginning with a builder can help reduce some of the design costs, as well as avoid costly changes in scope, too.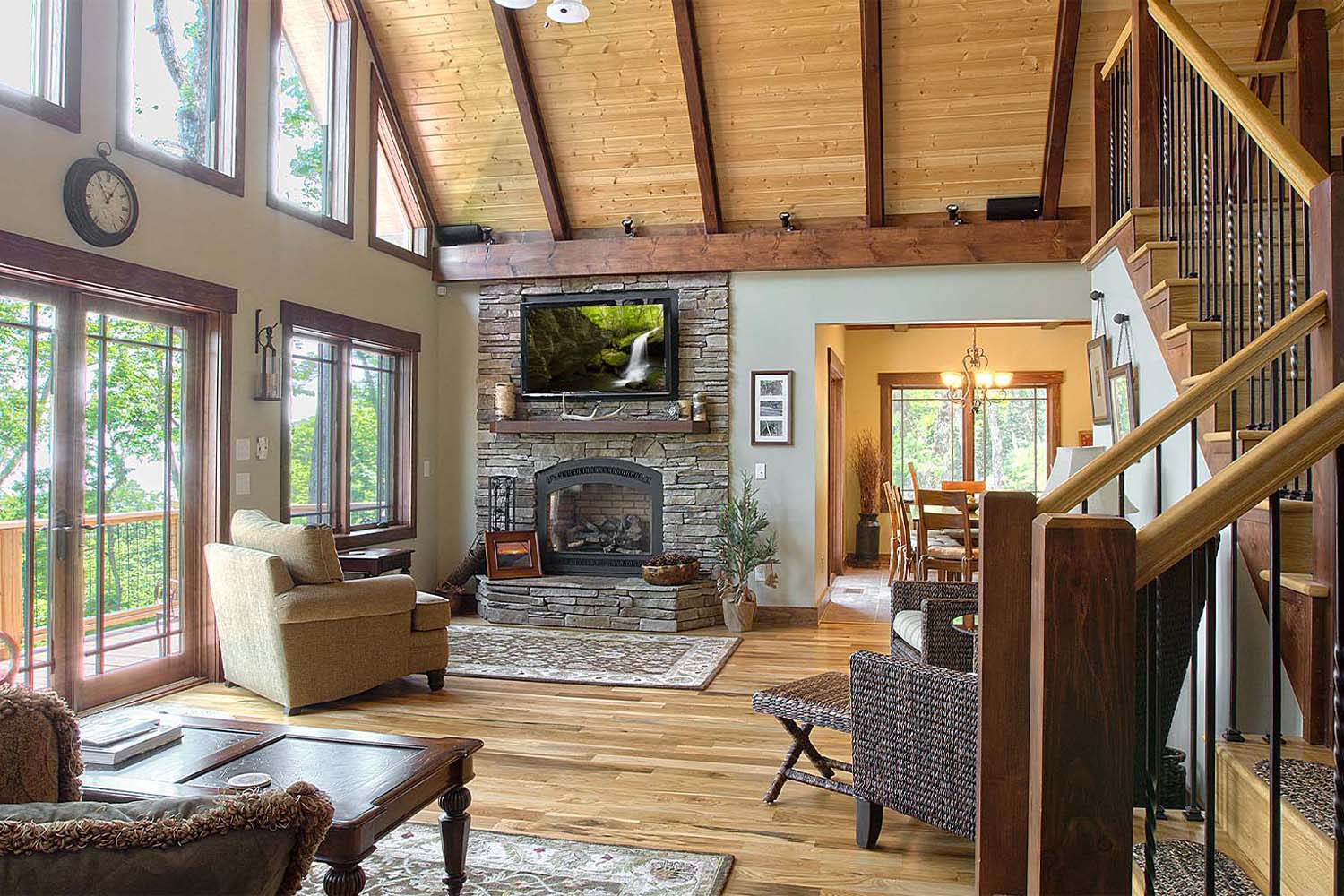 Not Spending Sufficient Time in

the Planning and Design Process

 

 

Enlisting your home builder to lead project planning is key. This same experience and knowledge that helps to ensure your plans will fit your budget will help to ensure your plans meet your needs now and in the future. Beginning your build with detailed, clear plans also makes the construction phase run more smoothly and without frequent (and costly) change orders.   

Take the time in planning to think through each detail of your home with your builder. Think of how you'll use it as a living space. Will that 250 square foot multi-purpose room actually be used as a home gym or recreational space? Or will it become overflow for seasonal storage? Will your family be growing over the next few years? Or will you become an empty-nester? Do you entertain often and host overnight guests regularly?  

Thinking through each detail of your new construction home before breaking ground – from floor plan to door design – may seem overwhelming but is a key step in building a home that you'll love for years to come.  
Building with a Budget Rather than a Budget Range 
Consider not only how much you are willing to spend but how much you are able to spend. Increasing your budget just a few thousand dollars can be game-changing. "Ask yourself, 'What are your families' true needs? Give yourself the freedom to invest in products that result in low maintenance and low costs overtime. This can include exterior products, flooring, energy efficient items and systems, etc. that will help maintenance and long-term operating costs of the house much more affordable," explains Kilgore.   
Designing for Finishes, Not for Living
"It's important to start with each client's particular family and ask, 'How do they actually live in that house?' People always have these aspirational square footage numbers in mind when they start but ultimately needway less than they think. I find it helpful to show floor plans or renderings of other homes that are smaller by square foot than what the client imagines they need but still function like a larger home," says Kilgore.  For example, incorporating dual use spaces to maximize storage and utility is one way to have your cake and eat it, too.  
"People also overlook the comfort of living in the home. A client may have a vivid image of a master bathroom with a claw-foot tub, floating vanity and skylight but hasn't considered ventilation or heating and cooling. By shifting some of the budget for finishes in that room, you could have a heated floor or upgraded windows that prevent drafts and still give you excellent natural light. It shouldn't just be about aesthetics," he cautions.  
"Invest in the quality of construction, air sealing, insulation, windows and doors (to keep the outside environment from getting in) first," Kilgore recommends. "Then design and invest in a heating, cooling and fresh air return system so the air quality inside is great. You don't want to build a new home that's picture perfect but is also drafty, with dry air or moist air, dust, pollen, etc. These things can all be controlled by a good quality build and hvac system." 
 
Second Guessing Yourself at Every Turn
As you embark on designing and pricing this project require, from the very beginning, that your team – builder, designer, architect, etc. – be clear as to what services they are providing for their fees. You'll need to be able to trust their guidance and experience during the entire process (planning through construction). Establishing clarity from the outset lays the groundwork for this so that, when you second guess yourself somewhere between you 150th and 200th decision (you'll make approximately 280 decisions over the course of designing and building your custom home)  you can confidently rely on your team to guide you to the decision that's best for you, not their bottom line.  
"We can provide full transparency for pricing and services at Alair Homes, and so can promise to give the client clear, correct information so that they can make good, valuable decisions as they manipulate their budget and their design, "explains Kilgore. "We want them to be confident in their choices from planning through construction."  
Considering building a custom home in northeast Ohio? Reach out to the experts at Alair Homes Cuyahoga Falls to learn more about how our transparent, client-focused building process may be right for you.  
Share: