Alair Homes Charlotte Team Member Kareena Gray received NARI Charlotte's 2021 Project Manager of the Year award at this year's NARI CotY Awards Ceremony. NARI is the National Association of the Remodeling Industry. Every year NARI recognizes excellence within NARI members including suppliers, vendors, sub-contractors, and contractors during the NARI CotY Awards Ceremony.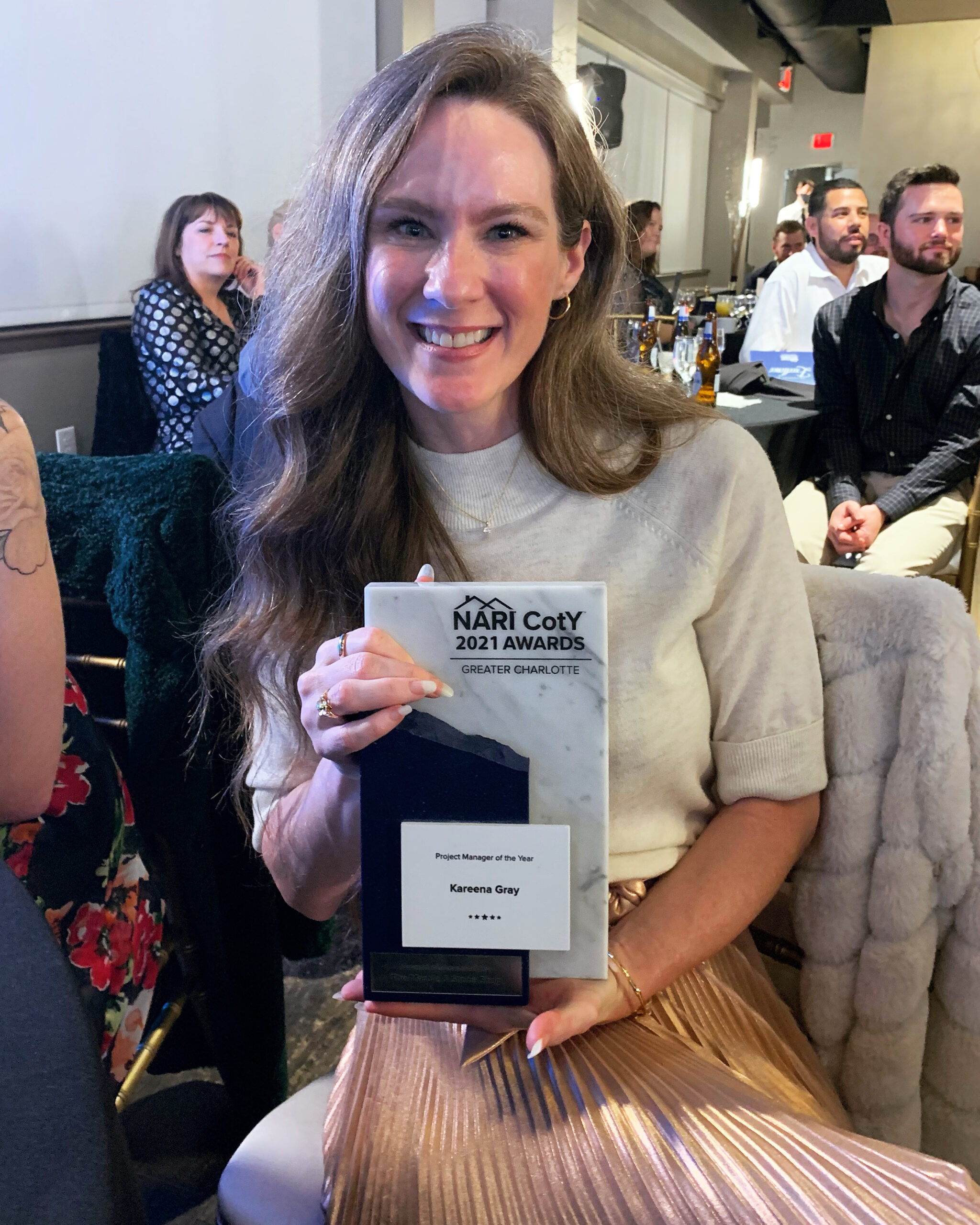 Kareena started her career in the construction industry over 23 years ago while working at the Kennedy Space Center Processing Facility. 
"When I transitioned into Commercial Building my curiosity and passion grew with each project that I was privileged to be a part of. There is nothing like driving through up-town Charlotte and saying I played a small part in that." -Kareena Gray
Kareena possesses an immense amount of knowledge of both residential and commercial construction. As a dedicated and valued member of the Alair Homes team, she continues to use her knowledge and experience from her roles in business leadership to support the growth and development of the industry as a whole.
With a passion for the next generation of the construction industry, she is regularly involved in closing the gaps within workforce development. Kareena enjoys mentoring students from The ROC of Charlotte trade school, a non-profit organization whose mission is to educate and mentor at-risk minority high school students in Charlotte. She also plays an integral role in promoting local workforce development for the Charlotte office by interviewing and selecting interns for the Alair Next Generation program. This program focuses on giving high school and university students, who are passionate about construction, the opportunity of mentorship and onsite construction experience. 
We are honored to have Kareena part of the Alair Homes team and we look forward to seeing all she will attain for our homeowners and our industry in the future.